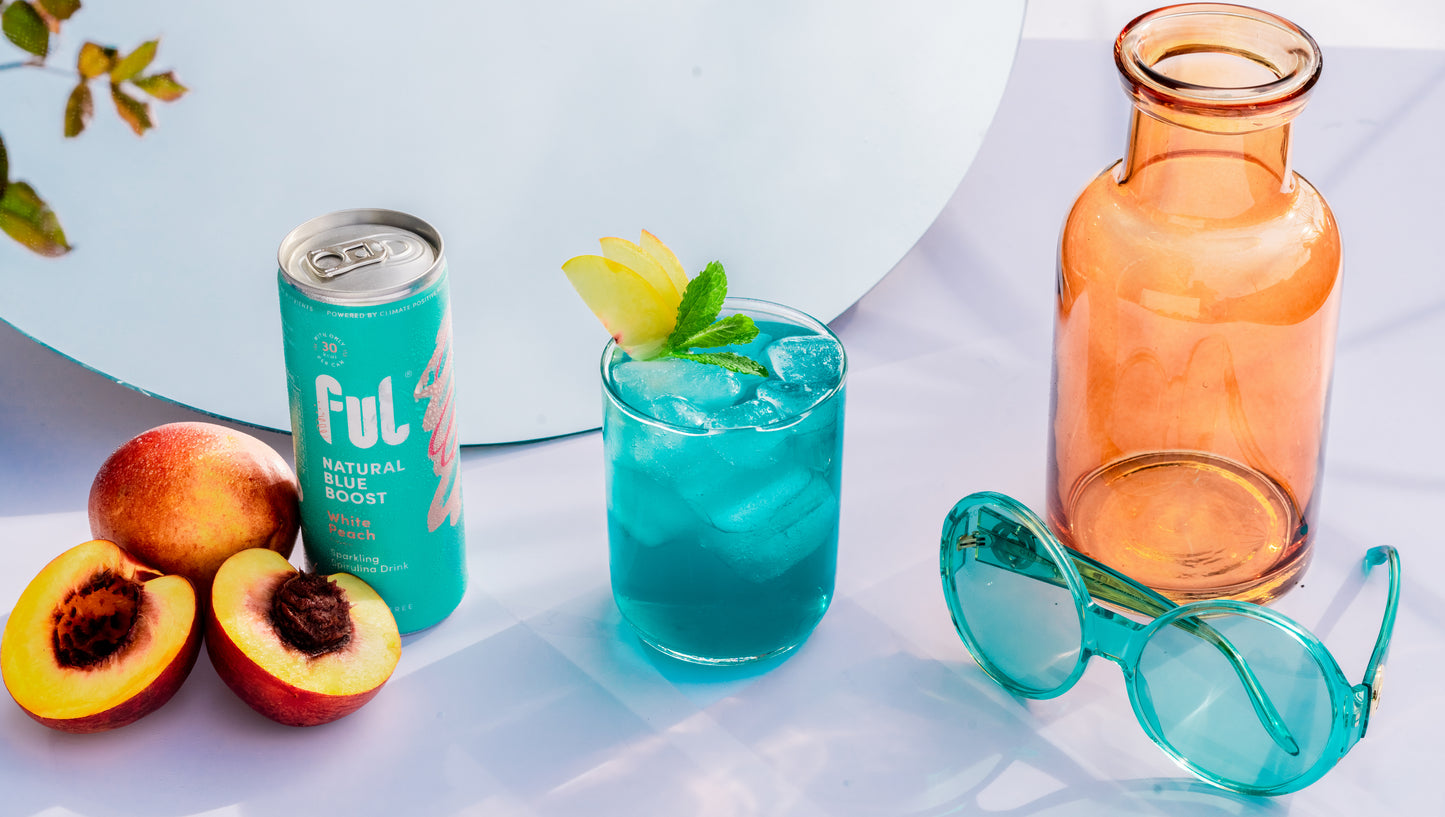 Nowadays, veganism is far more than a social media trend: people are beginning to understand why being vegan is a significant contribution not only to their health but also a large step toward reducing their environmental impact. Numbers don't lie either: over half a million British people have gone vegan, which is a 360 per cent increase in ten years. Of course, the plant-based revolution had an impact on the catering industry: such an explosion of different dishes, ranging from vegan Italian pizza to vegan sushi, had never been seen in London before. It would be a shame not to visit some of the new vegan eateries that are springing up like mushrooms, bringing new flavours to vegan culture. 
So, whether you're a seasoned vegan looking for new places to satisfy your receptors or a newbie seeking some tasty plant-based dish recipes, you've come to the right place! We've compiled a diverse list of vegan restaurants to suit every palate, and we're confident you'll find exactly what you're looking for. Let's explore the universe of new vegan flavours together!
While you're thinking about which restaurant to visit next, don't forget to order a pack of FUL® sparkling spirulina drinks - the best spirulina beverages that have all the nutrients of this algae and none of its unpleasant taste in a convenient bottle or can!
Vegan Fast Food In London
When an average person thinks of veganism, they envision fancy salads, grain bowls, and vegetables. Of course, it can be difficult to refuse habitual food and avoid fast-food restaurants because nothing beats a juicy burger with some french fries. However, being vegan does not mean foregoing comfort food, as there are dozens of fast food vegan eateries in London where you can enjoy fried "chicken" with your favourite sauce.
Rudy's Vegan Diner
Where: 206 Upper St, London N1 1RQ
Except for the Diner, Rudy's is the world's first vegan plant-based butcher. Their menu reveals all seriousness of this place - burgers with pulled porc, Golden batter chick'n, cheeze slice, and baycon alone are worth a trip here, and we haven't even mentioned their mains and desserts. If you're a fan of traditional American-style fatty junk food and don't care about counting your carbs, this place is a must-see. Don't forget to stop by the butcher shop!
Temple of Seitan
Where: Lots of locations around London
When you first walk into this restaurant, you might think you're at the wrong address. Temple of Seitan is well-known for its vegan fried chicken alternative, and believe us when we say you won't be able to tell the difference between real chicken wings and those made from wheat meat. Wheat meat (also known as seitan) is made from gluten and is high in minerals and proteins. So, if you miss the smell of greasy fried food and need to get some emotional comfort by eating chips with mayo dipping and massive chicken burgers, it's time to get together with your friends for an unhealthy but extremely delicious dinner. Order the mac and cheese, and we guarantee that you'll be on cloud nine!
Are you looking for a boost of nutrients that will help you wash down a vegan fast food meal? Try FUL® sparkling spirulina drinks, which are packed with spirulina extract rich in antioxidants, calcium, iron, and vitamins C, B1, and B2. It's also a refreshing drink to cool down on hot summer days!
The Vurger Co 
Where: 6 Richmix Square, London, E1 6LD
If you are not a fan of wheat meat, you should not pass up the opportunity to dine at The Vurger Co. Their menu is entirely plant-based, with no faux meat: if you like the classics, try their burger with black bean patties, but our personal favourite is the auberger, which is made from aubergine and cabbage. If you are a firm believer in eating healthy, you can easily transform your burger into a salad bowl to avoid the additional carbs from a bun. And when you're done eating, don't forget to try a Biscoff shake to round out the meal!
What the Pitta!
Where: 89-91 Bayham Street, NW1 0AG; 53 Brick Lane
When it comes to fast food, we can't forget about the ultimate treat - a big and juicy doner kebab. There aren't many vegan restaurants that serve kebabs, but "What the Pitta!" is unquestionably the best one. Their recipe originated in Germany, the "capital" of modern doners, making this joint one-of-a-kind and completely unrepeatable. Imagine biting into a pita and tasting soya chunks seasoned with secret spices, tzatziki, and tender hummus that create a gastronomic explosion in your mouth. You won't be hungry for hours after such a meal because the portions are huge and delicious. They also sell syrupy and baklava for those with a sweet tooth; give them a try!
Unity Diner
Where: 60 Wentworth St, London E1 7AL
This hugely popular restaurant is well-known not only for its extensive menu but also for donating 100% of its profits to animal rights charities. So, by eating a burger, chunky fries, and finishing the meal with an American-style cheesecake, you will be making a significant contribution to a worthy cause. Don't forget to take a photo of the Unity Diner's neon sign 'The Future is Vegan' to add to your Instagram feed!
Casual Vegan Restaurants
Is your workday ending later than expected, and you don't have enough time or energy to prepare a meal for yourself? Then the following restaurants are the best options for you to try this evening, and their casual but delicious dishes won't leave you hungry, so bring a friend with you and enjoy!
Pastan
Where: 12-14 St John's Street, London, EC1M 4AY
Do you long for a vacation in Italy? Then it's time to visit "Pastan," an amazing vegan pasta restaurant in London. At lunch, you can order two courses, such as carbonara, gnocchi, or Caesar's salad, for under £10, and in the evening, you can enjoy a la carte with starters, a main dish (primarily pasta), and a dessert. Pastan wins not only for its lunch and dinner menus but also for its sustainability - all their ingredients are sourced within 50 miles of the restaurant. In addition, the entire production of durum wheat used to make pasta is also carbon negative. We hope that all of these arguments have persuaded you to enjoy your "dolce vita" at Pastan!
Spicebox
Where: 686 High Road, London, E11 3AA; 58 Hoe Street, Walthamstow E17 9AH
Colourful, vibrant, diverse, and fragrant... Yes, we're talking about the Indian restaurant Spicebox. The dining experience begins with the first impression: as soon as you enter the establishment, you will be only surrounded by pink, yellow, and orange colours. Believe us when we say that this is just the start of the Spicebox experience. Then comes the food: curries, chutneys, jackfruit vindaloo, and mushroom madras will only add to the overall atmosphere. So prepare yourself for an explosion of flavours and colours. 
Kin + Deum
Where: 2 Crucifix Ln, London SE1 3JW
Do you want to spice up your life a little? Visit Kin+Deum, a Thai-inspired restaurant with a stylish minimalist interior. The menu features classic dishes straight from Bangkok's streets, all made with local ingredients and traditional recipes. The offerings change every week, so you'll never get tired of them! Although not all of the menu items are vegan, there is a wide selection of plant-based dishes to choose from (you can even transform the dish in the way you want).
Do you want to take advantage of all the health benefits of spirulina but can't stand the fishy smell of spirulina powders? We have an alternative! Try FUL® sparkling spirulina drinks, which are prepared with natural spirulina extract that doesn't have any of that unpleasant smell! It's the easiest and most delicious way to reap the benefits of this algae.
Pipoca Vegan
Where: Pipoca, 224 Brixton Road, Myatt's Field SouthLondon SW9 6AH
Pipoca is a gluten-free crêpe restaurant with beautiful French windows and the ideal place to start your brunch. Menu options range from salty crispy galettes with vegan gorgonzola, tomatoes, and cucumber vinaigrette to sweet tooth crêpes with vegan Nutella and assorted fruits. On a cloudy morning, Pipoca is a great place for brunch inside the cafe. But when it's too sunny to stay inside, you can easily take away their dishes to a nearby park and have an impromptu picnic with your friends.
Atis
Where: Unit 3, The Atlas Building, 145 City Road, London, EC1V 1AZ
Atis is a place known for its values and not just for its beautiful and delicious bowls that you can play around with to make your own. They believe that food must be more than just fuel and a source of satisfaction. Their modern eating philosophy is based on sustainable sourcing, so their food not only tastes good but also does good for the body and the environment. With all recyclable packaging, Atis offers seasonal and warm salad bowls (they can be vegetarian, vegan and allergy free) to make your lunch an unforgettable experience. 
Club Mexicana
Where: Kingly Court, London, W1B 5PW
Club Mexicana is a plan-based Mexican street food centre that serves everything from small snacks to full meals. Bring a friend and enjoy tacos with beer-battered tofu, nachos, cheeseburger burritos, and bowls at this awesome joint. And, yes, everything is completely vegan.
Fine Restaurants
What can be better than an intimate evening with a special person? Whether you're going on a date or celebrating a special occasion, it is a perfect time to go out to a fancy restaurant and enjoy great company and an exquisite meal. And, if it appears that vegans are falling behind when it comes to fine restaurants offering a good vegan menu, we are here to help. Scroll down for a list of restaurants to choose from for your next special evening.
Are you looking for an innovative, high-quality spirulina supplement that has superior bioavailability and doesn't have a fishy smell? Spirulina used in FUL® sparkling beverages is grown in high-quality closed-loop systems that recycle CO2 emissions and has a higher potency and bioavailability. Try FUL® to satisfy your taste buds and your body while minimising your environmental impact!
Tendril, Soho
Where: 5 Princes Street, Just off Regent Street, London, W1B 2LQ
The restaurant positions itself as a (mostly) vegan kitchen in London. The (mostly) vegan menus were created and executed by Indian chef Rishim Sachdeva, and are available as an a la carte menu and a 'discovery' tasting menu. Just read some of the things on the menu: Crispy celeriac terrine with beetroot, sorrel, and aioli; Chipotle mushroom with peanuts, gremolata, and crispy potato; Chargrilled broccoli with roasted beetroot and fermented carrot. We know you're already drooling over your phone, so reserve a table there right now!
The Dysart Petersham, Richmond
Where: 135 Petersham Rd, Richmond TW10 7AA
Have you ever dined at a Michelin-starred vegan restaurant? Then we know what you're doing next weekend - go to Dysart Petersham, which received a Michelin star in 2019. The restaurant building was constructed in 1904 in the Arts and Crafts style. It is a magical place where everything intertwines appropriately: food, wine, music, paintings, the environment, and beautiful creations on plates. Just add some good company and conversation, and you'll have an unforgettable evening. To enjoy your lunch or dinner at the Dysart Petersham, make an online reservation with the option of selecting your preferred menu. Prices range from £55 for a three-course vegetarian lunch menu to £110 for a tasting menu.
Gauthier Soho
Where: 21 Romilly St, Soho, London W1D 5AF
"I feel lucky to serve French gastronomy without using animals," says Alexis Gauthier, the chef of this Michelin-starred French restaurant. While this place initially wasn't founded as a vegan eatery, Gauthier Soho's chef declared that his establishment would become one after going vegan himself. Undoubtedly, there was a great deal of shock and commotion, but in the end, he ended up with an upscale restaurant that is well-known outside of the United Kingdom. The restaurant is located in a peaceful Georgian townhouse and offers seven- or ten-course plant-based tasting menus for a fancy evening out. After tasting dishes like Faux Gras and Carrot Tartare, Golden Fennel Boulangère with Raw Williams Pear, or Autumn Truffle Tortellini, you'll wonder how you've ever lived without it before.