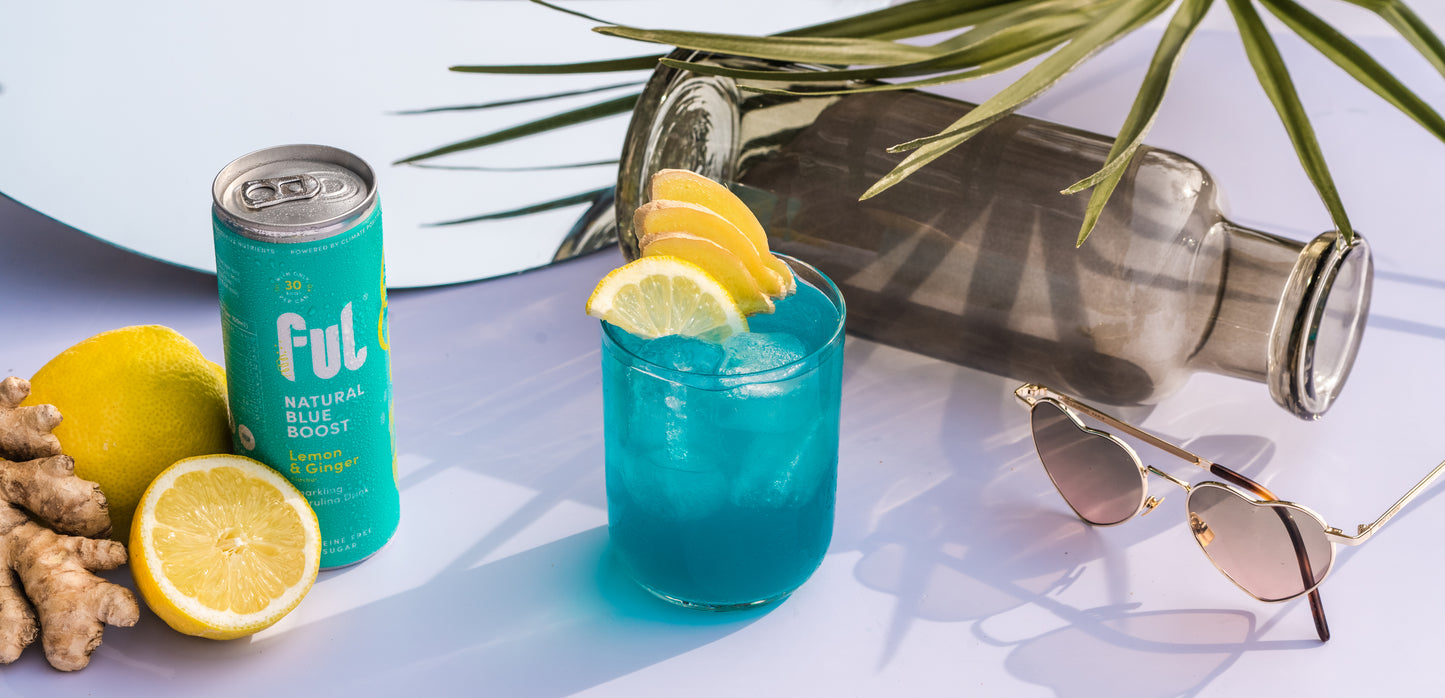 Key points
Organic meal delivery services provide delicious and sustainable meals while cutting back on food waste and reducing your environmental footprint. Plus, it's a great option for those who don't want to spend long hours cooking and cleaning up.

IonNutrition, Eatwelle, Provenance Meals, Hungryroot, Kooshi Gourmet, Purple Carrot, and Narrative Food are great services where you can order organic meals made from locally sourced ingredients. These companies source high-quality produce and offer healthy and nutritious meal plans for all diets and taste preferences.

Zone Healthy, FreshNLean, Flamingo Estate, Green Chef, Sunbasket, and Territory are excellent sustainable organic food delivery companies that use organic ingredients and take an environmentally-friendly approach to serving their customers. 

If you're looking for a healthy beverage delivery or healthy soda alternatives, FUL® sparkling drinks are a great option. This healthy pop is made from spirulina extract, and it delivers all the benefits of this incredible superfood. Have these delicious, good-looking, and healthy drinks delivered to your doorstep and give your body a boost of nutrients on the go.
Organic meal delivery services are becoming more like second nature to us with our hectic lifestyles and lack of time for cooking at home Instead, organic food delivery services conveniently provide us with pre-measured ingredients to limit waste and minimize the amount of time needed to cook meals. So if you're in the market for the best places in Los Angeles where you can order organic food, here are the best options to try:
Hungryroot
Hungryroot is a grocery store that also delivers organic meals. Not only do they cook delicious and healthy meals, but they also create customized plans that meet your dietary needs and preferences. All you need to do is take a quick quiz and let them determine the best meal plan for you. Their meals don't contain any artificial sweeteners, high-fructose corn syrup, or preservatives. All the orders come in recyclable boxes, and the ice packs are biodegradable. If Hungryroot ever has excess food stock, they donate it all to local food banks.
Narrative Food
Narrative Food is another delivery company that aims to provide its customers with sustainable and healthy meals. This company delivers their food to 1000 different zip codes across Southern California weekly. All the ingredients are sourced locally, and they are 100% organic. You also get a personalized meal plan based on your nutrition goals. Narrative Food is a certified B Corp, which means that they meet the highest social and environmental standards.
FUL®
If you ever crave a bottle of tasty soda but want to find a healthier alternative, FUL® is exactly what you need. Their sparkling drinks are all-natural and enhanced with high-quality spirulina extract. One of the best features of these drinks is their taste - FUL®'s unique extraction process completely eliminates that terrible fishy spirulina taste while preserving all the nutrients.
Spirulina is one of the most popular nutrition trends on the market today, it is considered to be the most nutritious superfood on the planet. Its numerous health benefits make this alga the most popular and one of the best dietary supplements. 
FUL® sparkling spirulina drinks provide a convenient way to incorporate this superfood into your diet without having to mix it with foods or measure out the dosage. There are different flavors available as well, from refreshing lime & mint to delicious white peach. All drinks contain no artificial ingredients or colors, even though it can be hard to believe that the mesmerizing blue color of these beverages is completely natural and derived from phycocyanin - a potent antioxidant found in spirulina and its natural pigment. So choose your favorite drinks, place an order, have them delivered to your doorstep, and enjoy them anywhere you go.
Sunbasket
Sunbasket is a certified delivery company that provides gluten-free, paleo, and vegetarian meal kits. All their meals are made only from organically sourced ingredients and contain no GMOs. All the meat is grass-fed, and seafood is sustainably grown and harvested. The recipes are created by chefs and approved by professional dietitians. You can choose from 2 types of recipes: Fresh & Ready or Meal Kit, and order a box for two or four people. Sunbasket's meal kits are pre-measured and shipped weekly in a recyclable insulated box to your doorstep.
Kooshi Gourmet 
Kooshi Gourmet has been on the market since 2014, and the company devotes its work to making high-quality and organic food. All the ingredients are sourced, prepared, packed, and delivered within one day to ensure you get the freshest and the finest meal. You can choose the plan that best meets your dietary habits and needs among a number of options, including gluten-free & hassle-free, keto, paleo, pescetarian, vegetarian, or detox. 
Territory
With more than 35 options to choose from weekly, Territory delivers delicious and healthy meals. All the meals are cooked from high-nutrient, organically sourced ingredients. You can also customize your plan by dietary habits, ingredients, and macronutrient range. All their packaging is recyclable or compostable, and because all meals are customized to orders, Territory can significantly minimize waste.
Flamingo Estate
If you enjoy cooking delicious meals but want to ensure you do it with the best quality products, Flamingo Estate is a great option. They offer a weekly or biweekly farm box that includes all the best ingredients sourced from different local farmers in California. Each farm box comes directly from the farmer, so you can discover different local producers. Flamingo Estate's blog also contains different recipes you can try and enjoy.
FreshNLean
This organic meal delivery service provides you with a whole week's worth of pre-made meals, so you can have them ready in the fridge. All the meals are delivered fresh and are all set to be heated and served. FreshNLean has different meal menus based on your diet, including Protein+, Vegan, Paleo, Keto, and Low-Carb meal plans. All the meals are made from non-GMO ingredients, including organic vegetables, grass-fed beef, and wild fish sourced from local farmers. 
Purple Carrot
This service allows you to order plant-based meals and frozen meals that are delivered to your doorstep in recyclable packaging. You can customize your Purple Carrot order in any way you want and start by selecting the number of meals and servings you want to get weekly. They also have a great variety of meals and snacks, so you can keep your diet diverse. All the ingredients come labeled, and each order contains a booklet with recipe ideas. You can also skip or cancel delivery at any time with no extra fees. 
Provenance Meals
Provenance Meals is another great organic delivery in Los Angeles that has a diverse menu for any dietary preferences, needs, and schedules. Choose breakfast, lunch, dinner, and snacks made from clean and nutrient-dense ingredients. You can also try their Chef's tasting menu, which is a 2-day sample that includes all three meals for two days. You just simply need to choose your dietary preferences and let their chefs introduce you to their delicious menu. All the meals are gluten-free, dairy-free, and contain no refined sugars or refined oils.  
Green Chef
Green Chef has one of the most diverse menus that include vegan, paleo, vegetarian, USDA certified organic, keto, gluten-free, and omnivore meal plans. The company collaborates with local producers and small family-run farms. They source only sustainable, high-quality, and animal-cruelty-free ingredients. All the orders come in recyclable or compostable materials, and the company neutralizes all of its carbon emissions.
Zone Healthy
Get your healthy and well-balanced organic meals delivered straight to your door with Zone Healthy. All their meals are made from organic and locally farmed ingredients that ensure the best flavor, quality, and nutritional value. Choose the meal plan that best suits your needs and goals from the following options: healthy nutrition, keto, paleo, gluten-free, vegetarian, pescatarian, or vegan. You can also customize your order to remove allergens and have your fresh meals delivered by 6 AM on the days you choose for deliveries.
Eatwelle
Eatwelle creates diverse weekly meal plans made from organic products. All the orders come in single-use, sustainable containers with no-contact delivery. The meals are organic, plant-based, dairy-free, mostly gluten-free, and contain no refined sugar or GMOs. The company's goal is to provide healthy and nutritious meals and help their customers eat well. All the meals are delivered cooked and ready to eat, which significantly saves you time and effort on cooking or cleaning up.
IonNutrition
Enjoy organic, low-fat, and high-protein meals cooked by IonNutrition chefs and have them delivered fresh to your doorstep. The meals are dairy-free, gluten-free, soy-free and contain no hormones, preservatives, or added sugar. Customers can choose from protein+, original, and paleo plans. You can either order individual meals with their a la carte selection or go with a weekly plan where you can order up to three meals for each day. Plus, they offer free delivery in sealed eco-friendly packaging.
FAQ
Are food delivery services sustainable?
Yes, as surprising as it sounds, food and meal delivery services may be a more sustainable way to eat. All the meals are delivered prepared and pre-measured, which cuts back on food waste. Plus, food and meal delivery services can save you a tremendous amount of time on cooking and cleaning.
What are the best organic Los Angeles food delivery services?
IonNutrition, Zone Healthy, Eatwelle, Green Chef, FUL®, Provenance Meals, Territory, FreshNLean, and Flamingo Estate are some of the best meal delivery services in LA. They provide fresh meals made from locally sourced ingredients and ensure you get the best quality food.
What is the healthiest pre-made meal delivery service?
If you're looking for pre-made meal delivery companies in Los Angeles, try Hungryroot, Kooshi Gourmet, Purple Carrot, Narrative Food, and Sunbasket. These companies have diverse menus that suit different dietary needs and habits, and you can choose the types of meal you're most comfortable with. All of them use sustainable and recyclable delivery packaging, which minimizes the environmental footprint.
Are meal kits worth it?
Yes, meal kits are a more sustainable and cheaper way to eat. When you cook at home, you often buy more food than necessary, and a lot of it ends up going to waste along with the extra money you spend on unnecessary food. Meal delivery services provide pre-measured and often pre-cooked meals that are all set to eat and leave minimum or no waste.
Is it cheaper to buy ready meals?
Yes, some ready meals may be cheaper than cooking yourself and buying all the ingredients. Besides, it saves you time and energy both on cooking and on cleaning up afterward.