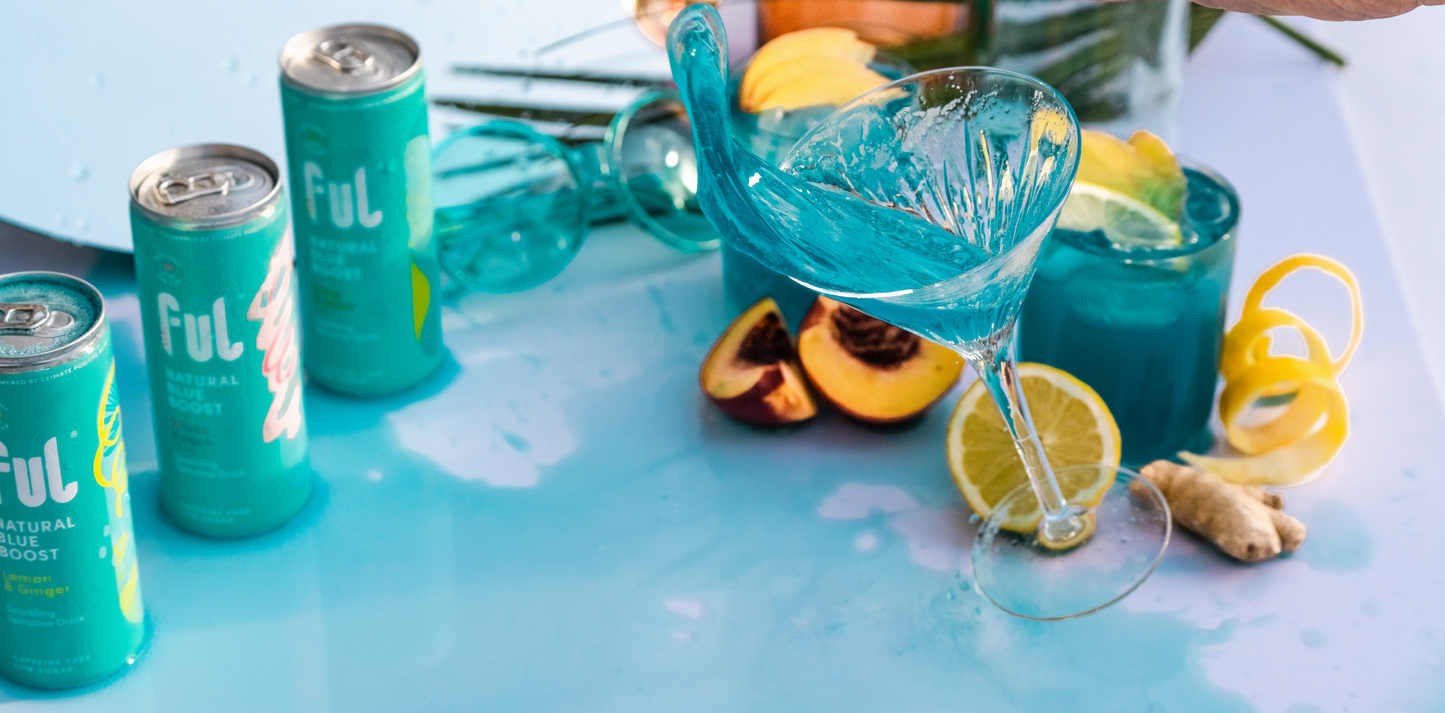 Key points
When you order from organic food delivery companies, you can get fresh and high-quality products without having to waste your time on finding organic supermarkets. These delivery services allow you to order individual foods or assembled meals. 

The best organic deliveries for vegans and vegetarians in the UK are Eversfield, Boxxfresh, Local Greens, PiktFresh, Share Fresh, and Wonky Veg Boxes. Companies like Oddbox and Wonky Veg Boxes deliver vegetables and fruits that are not perfect enough to make it to the supermarket shelves.

FUL® is a spirulina drink company that delivers delicious beverages packed with spirulina nutrients right to your home. 

Kilnford, Daylesford, Mindful Chef, Swillington Organic Farm, and Pipers Farm are excellent options for those who are looking for organic grass-fed meat and poultry. 

If you're searching for organic deliveries that offer meal subscriptions, then the following companies are exactly what you're looking for: Tastily, Hello Fresh, Abel & Cole, and Kimbers' Farm Shop.
Being health-conscious has become a lifestyle for many people, making them think carefully about the food they eat and the health choices they make. Making healthy food a top priority is important for everyone, especially for those who live in big cities. That's when organic deliveries come in handy, as they deliver organic products from local farms, and you get 100% pure produce whenever you want. You don't need to go looking for the nearest organic supermarket; you can have the products delivered to your doorstep. We made a list of 22 of the best organic food deliveries in the UK.
FUL®
The first delivery service on our list is FUL®. This company makes healthy and natural fizzy drinks infused with natural spirulina extract. If you love trying different supplements and superfoods, you've probably heard that spirulina algae is a powerhouse of nutrients that can help you hit all your targets when it comes to a rich mix of bioactive and essential nutrients – vitamins and minerals. But its natural taste and smell are off-putting, to say the least. Well, FUL® came up with innovative technology that allows you to reap all the benefits of spirulina while enjoying a delicious drink that DOESN'T smell like fish food! Plus, FUL®'s cultivation and harvesting process makes the nutrients in spirulina extract more bioavailable than the vitamins and minerals in regular spirulina powder. 
Did you know that spirulina is the most popular dietary supplement in the world? But not all spirulina is safe. In fact, lots of spirulina is contaminated with heavy metals when grown in open raceway ponds in China or India. Choose FUL® - the safest spirulina brand that allows you to get a boost of high-quality nutrients in the form of a bottled or canned sparkling drink.
Abel & Cole 
Abel and Cole is a reliable and well-known brand that works to minimise the environmental footprint. Abel and Cole are 'Certified Organic' by the Soil Association, and they work with the best selected organic sourced products. They also collect packaging from all previous orders to reuse and recycle it. Abel & Cole delivers meat-free meal kits, kits that contain meat and fish, and also options with milk and cheese. You also have the opportunity to customise your box and remove anything you don't like.
Local Greens
Local Greens is a great option for those who're looking for organic delivery in South East London. You'll have your food delivered on the same day it has been harvested. The company sources the vegetables from spray-free farms, and there are four types of veg bags available. 
Bodnant Welsh Food
This multi-award-winning centre has an online shop offering a wide variety of organic Welsh food deliveries. You can choose any type of food, including butchery, dairy, and gifts, as well as Welsh speciality foods.
Riverford 
This delivery started with a single man, Guy Watson, who started to ship vegetables to his friends in Devon. Now it's an award-winning organic food supplier that sources produce from several small-scale organic family farms. Riverford is certified 100% Organic by the Soil Association. It offers a variety of subscription plans, so you can choose what type of food you need.
Mindful Chef
Mindful Chef collaborates with small farms and ensures the customers can get 100% grass-fed meat, free-range eggs, fresh fish, and organic vegetables delivered to their homes. They also offer frozen meals and smoothies. Plus, the company donates a school meal to a poverty-stricken child from every meal they sell.
Padstow Farm Shop
This Cornish online farm shop is known for Padstow Pasta, their star product made with home-grown durum wheat. You can also choose products from their butchery, delicacy, dairy, drink, and gift sections. The company delivers fresh, seasonal, and high-quality products from their own farm or other local farms. 
Farm Drop
Farm Drop provides organic food delivery in Greater London and the surrounding counties. Your delivery will arrive in an electric van, and you can order different types of produce, food boxes, or recipe kits. Farm drop stocks not only organic vegetables but also fish, pet, and baby products.
Swillington Organic Farm
If you're looking for organic meat, then Swillington Organic Farm is what you need to try. You can choose from a wide variety of organic and ethically produced meat boxes and individual products, such as beef, game, lamb, and pork. 
Crop Drop
Get your weekly box of vegetables sourced from local manufacturers with Crop Drop. Crop Drop is a not-for-profit organisation that cooperates with the local community. Their motto is 'Thinking globally and acting locally', which is why they source products from organic, climate-friendly farmers who share Crop Drop's philosophy.
Kimbers' Farm Shop
Kimbers' is located in Somerset, and it delivers meat boxes, groceries, dairy, and gift packages. You can also purchase whole meal boxes that are assembled from produce cultivated in the county.
Oddbox
Oddbox collects the misshaped vegetables and saves them from going to waste. Supermarkets don't like displaying produce that's too small, too large, or strange-looking, and Oddbox saves it from being wasted. They have a wide selection of vegetables and fruits and free delivery. You can get a seasonal mix of organic and fresh vegetables every week or fortnight.  
 Pipers Farm
Pipers Farm is located in Cullompton, Devon, and has a great reputation for its sustainability and traditional farming practices. They aim to grow healthy animals and provide delicious organic meat to their customers. You can buy individually packaged meats and meat boxes as well as handmade pies, sauces, and stuffings from this company.
PiktFresh
PiktFresh is certified by Soil Association. It delivers organic products in zero-plastic boxes certified by the Plastic Free Trust. You can choose to build your own veg box or buy a pre-assembled one. The company offers a variety of vegetables, fruits, and salads or customers to choose from. You can also buy a juicer box with a variety of citruses, dark green leaves, and other delicious produce. 
Hello Fresh
You may have already heard about Hello Fresh since it's one of the most popular organic food deliveries. They offer meal prep subscriptions, and all the ingredients in the boxes are pre-measured. You can choose the recipes you want to try each week and have the ingredients delivered to your door.
Share Fresh
Share Fresh donates one box for every five boxes they sell to those who don't have access to healthy food. The boxes include different vegetables each week so you can diversify your diet.  
Kilnford
Klinford delivers high-quality local produce nationwide. You can choose from their vast selection of meat boxes. Anything from home-reared Galloway beef, outdoor pork, and chicken to home-reared Blackface lamb and delicacies. Fruit and veg boxes are available as well.
Eversfield
With Eversfield, you can assemble your own organic box or choose from a pre-prepared selection. They pride themselves on their Soil Association Certified meat boxes that include grass-fed Devon beef, as well as other cuts and varieties. This delivery service offers everything you need for a healthy, well-balanced diet, including fruits and vegetables, dairy, charcuterie, larder produce, and wild fish. They also have great vegetarian and vegan meat alternatives.
Boxxfresh
Boxxfresh is not a subscription service, but you can choose anything you want from their selection and have it delivered to your home in recyclable packaging and with zero single-use plastic. This is a great delivery service for vegans and vegetarians, featuring a seasonal selection of fruits, vegetables, salads, herbs, and cupboard essentials. If you lack recipe ideas, you can always find new dishes to cook on their website.  
Daylesford
Daylesford is an award-winning organic farm shop that has an online food delivery service with different organic fresh farm produce. You can choose anything you need for your household, including dairy, meat, and baked goods. You can also find drinks, kitchen cupboard essentials, and home and garden ware at their shop.
Wonky Veg Boxes
Did you know that up to 40% of vegetables go to waste because they don't fit the aesthetic requirements of supermarkets? Wonky Veg Boxes' name speaks for itself - by ordering from them, you can save "weird-looking" vegetables from going to waste. You can customise your own box and remove the products you don't like. 
Tastily
Tastily is a meal subscription service with great customer service. It provides organic and sustainable meals while keeping food affordable. All meals are very easy to cook and can be done in a few minutes! Tastily is perfect for those who are on a tight schedule. 
FAQ
Is Abel and Cole really organic?
Yes, Abel & Cole is an organic delivery service that has the Soil Association certification. Soil Association standards are higher in some aspects than the EU standards, so you can be sure that you'll get all-organic, pesticide-free produce.
What is certified organic farming?
Organic certification ensures that farming and cultivation practices used to grow the food meet organic regulations. They also mean that organic integrity is maintained from the farm to the customer.
Are veg boxes worth it?
Fruit and veg boxes are great options for those who want organic produce delivered to their door. It not only saves you time but also minimises your environmental footprint.
What is the healthiest pre-made meal delivery service?
If you're looking for organic delivery with the option of a meal subscription, check out Tastily, Hello Fresh, Abel & Cole, and Kimbers' Farm Shop. They ensure that high-quality, purely organic, and locally sourced products are delivered to your footstep weekly.