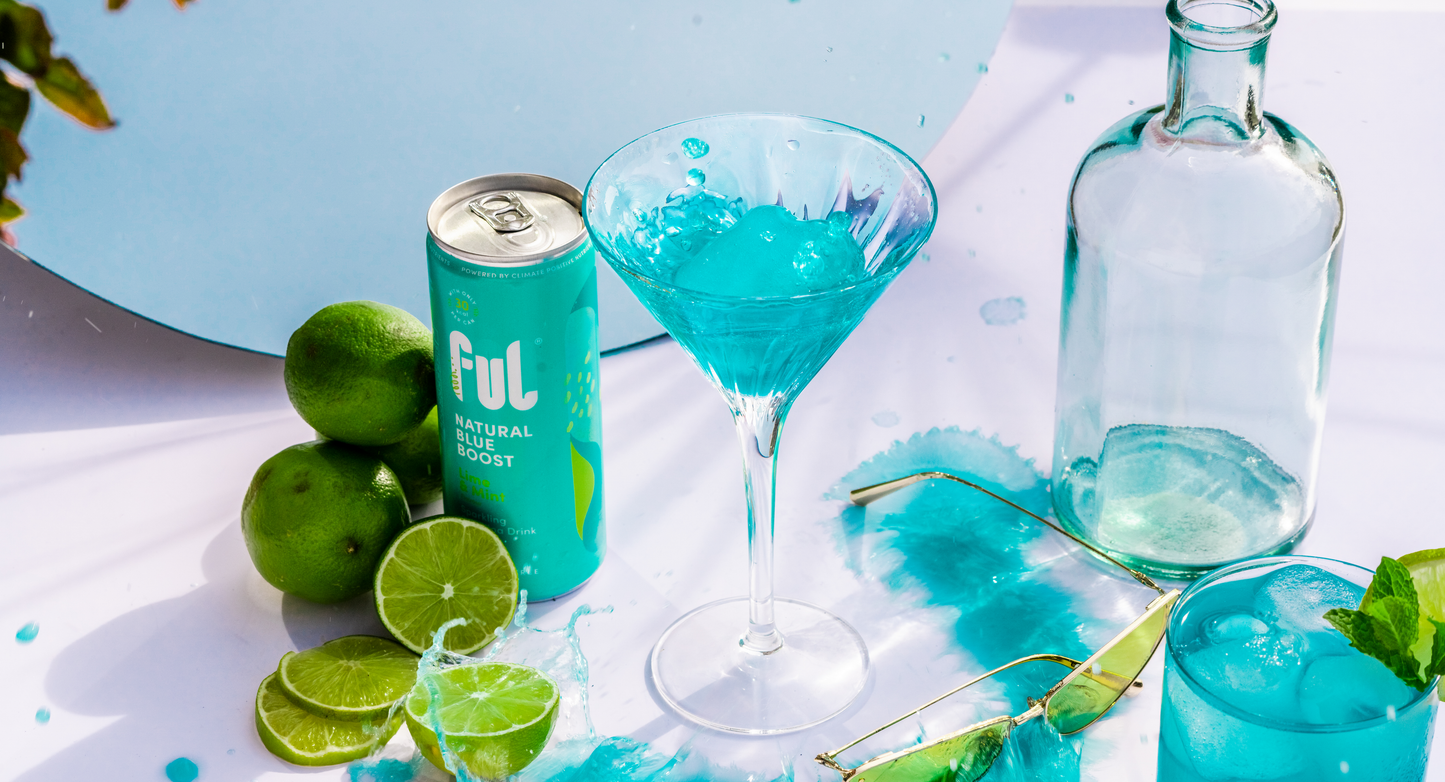 Key points
Organic restaurants are more than just a trend, they are a part of a conscious lifestyle. Choosing restaurants that serve organic food is better for your health as well as for the environment. 

The best organic restaurants in London are Daylesford Cafe, The Rosemary, Aprés Food Co, Lu-Ma Cafe, Farmstand, Natural Kitchen, and The Gallery Café.

If you follow a plant-based diet, the following organic restaurants may be what you're looking for: Wild Food Cafe, ROVI, Mildreds, Itadaki Zen, Plant Hub, The Yeo Valley Café, and Farmacy.

Organic restaurants are not all vegan. If you're looking for places to enjoy regular, non-vegan meals or drinks, these restaurants will be perfect for you: The Duke of Cambridge, Hally's, Le Pain Quotidien, and Radio Alice.
Organic restaurants have a lot of benefits for the planet, as they support responsible farming practices that aim to lower emissions, improve soils, slow down deforestation, and promote wildlife. Plus, when you eat organic food, you can be sure that it's free of fertilisers and grown in a pure environment that has an organic licence. 
Today, organic restaurants are becoming more and more popular all over the world, but it's often quite a headache to choose a place that serves delicious and truly organic food. Fortunately, London has a large selection of places that allow you to enjoy a healthy and tasty meal while reducing your environmental footprint. So the next time you're craving a healthy organic restaurant meal, consider visiting one of these 18 best organic restaurants in London.
Daylesford Cafe
Daylesford was one of the pioneer organic restaurants that introduced pesticide-free food to the masses. Their goal is not only to help the environment but also to invest in it and save it for future generations. The company actively stands for shopping and eating with conscience, which is why all of Daylesford's restaurants, cafes, and stores use zero waste policies and support organic food production. They also take pride in reusing, recycling, and composting all waste generated by their businesses.
The Rosemary
The Rosemary is a perfect example that demonstrates that high-quality, all-organic food can be affordable. Its menu offers a variety of Hungarian dishes in New Cross Gate. So reserve a table here the next time you want to enjoy a delicious meal or listen to live music while sipping on an elegant drink while saving the environment. It's definitely worth it. 
Do you know that spirulina is the healthiest superfood out there? What if we were to tell you that FUL® is one of the few companies that recycle CO2 emissions to provide healthy and natural sparkling spirulina drinks? Try FUL® sparkling spirulina drinks to get a boost of spirulina nutrition while helping the environment.
Wild Food Cafe
Wild Food Cafe is an excellent choice for those who follow a vegan or raw diet. Everything on the menu is raw and cooked with no heat application in order not to change the electromagnetic component of the products. This ensures that you get the maximum amount of nutrients in your meal while being environmentally friendly. The menu is pretty diverse, too, and you'll find everything, including pasta, pizza, and pancakes on it. The products used in the kitchen are organic and wildly cultivated by small farmers. 
Aprés Food Co
The Aprés Food Co menu has been created under the advice of a nutritional therapist and includes only organic, sustainable, locally-harvested ingredients. The owners' goal is to help you enjoy healthy food while being thoughtful about the environment. The menu offers a multitude of delicious meals, to say the least. Most of it is gluten-free, which is a big plus. Besides enjoying tasty and healthy food, you'll be surrounded by a cosy interior made in soft pastel colours and trailing foliage.
The Duke of Cambridge
This is Britain's first and only organic-certified pub, and its reputation speaks for itself. Besides offering a vast selection of organic and natural beers and wines, the restaurant also has a selection of hearty and delicious comfort meals. The ingredients are grown on a family-run Riverford farm, and all the meat and fish are sourced from UK suppliers. 
Did you know that FUL® sparkling spirulina drinks are the best and most natural nutrient-rich beverages you can drink to kick off your day? We produce our spirulina in ultra-high-tech bioreactors to preserve the purity of the algae and avoid contamination. Try FUL® now!
ROVI
Do you enjoy vegetable-focused dishes cooked over a real fire? Then you will love ROVI. Feel free to try seasonal spiced cocktails at the large Scandi-style central bar and their carefully curated, low-intervention wine list that features bottles from local producers. Visit ROVI for your next night out and enjoy knowing that you're eating all-organic, locally sourced food at one of the top environmentally-friendly restaurants in London.
Lu-Ma Cafe
At Lu-Ma Cafe, you won't find any dairy, processed foods, refined sugars, or additives. This is a great place to enjoy a conscious breakfast or lunch with 100% organic products that will tease your taste buds. 
Farmstand
What makes Farmstand truly stand out among other restaurants is that you can trace most ingredients to a market located just around the corner from the restaurant. Farmstand has won several awards for its commitment to sustainability and its firm position on zero waste. They also cook and deliver fresh and nutrient-dense meals that you can customise to your own needs and budget. 
Mildreds
Mildreds has long held the name of one of the best vegetarian restaurants in London. All the vegetables used in its kitchen come from local organic sources. Visit this place to enjoy a salty or sweet breakfast or brunch with a cup of coffee and a delicious pastry. 
Did you know that spirulina is one of the must-have dietary supplements in a vegan diet? FUL® sparkling spirulina drinks deliver all the benefits of superior purity spirulina extract and enrich your diet with nutrients and essential protein without exposing you to the algae's foul smell.
Hally's
Hally's is a Californian-inspired cafe where you can enjoy a warm beachy atmosphere and all-organic dishes. The menu offers an array of entries, sweets, and heartier dishes that change daily. And here's some good news for dog owners! Hally's is dog-friendly, so it's the perfect place to visit on your morning walk with your pup. 
Le Pain Quotidien
This global cafe chain also makes the list of the best organic restaurants in London. They may serve dishes that are a little more pricey than the average, but they make up for it with the natural, pesticide-free, and organic ingredients they use. With hundreds of locations worldwide, you can come across this cafe in almost every big city, and London is not an exception.  
Natural Kitchen
Natural Kitchen started as a small organic deli, but now it has nine different locations in London. This popularity could be attributed to the warm and attentive service and organic ingredients they source from local suppliers. Whether you want to eat in or take away, you should be prepared to spend a while choosing the perfect dish from a wide variety of options on the menu. This is a perfect place for vegans and vegetarians, but those who enjoy fish and meat will find some delicious choices.
Itadaki Zen 
Looking for Asian cuisine? Then Itadaki Zen is a perfect place to swing by on your way home, with its central location just a few minutes' walk from King's Cross Station. The menu contains only plant-based, sustainable, and organic products, and you won't be disappointed by the variety of choices. If you're looking to combine a tasty meal out with a dash of environmental consciousness, Itadaki Zen is definitely worth visiting, especially if you're on a plant-based diet.
Did you know that spirulina is the best dietary supplement for a plant-based diet since it's incredibly rich in essential minerals, vitamins, and protein? FUL® harvests spirulina and extracts soluble nutrients from the algae while also eliminating its foul taste. Order FUL® sparkling spirulina drinks today if you're looking for a healthy, delicious, and sustainable beverage. 
Radio Alice
Organic restaurants are not only about smoothie bowls and salads, and Radio Alice is proof of that. One of the best pizza places in London, Radio Alica is a certified organic pizzeria where you can enjoy your meal while reducing your footprint on the environment. Their sourdough pizzas come with a variety of seasonal and organic ingredients sourced from small-scale suppliers in Italy who share the place's philosophy. Plus, Radio Alice uses only organic stone ground flour for their dough.
Plant Hub
Plant Hub offers a comforting atmosphere where you can enjoy exquisite cuisine, a vast selection of wine, and top-notch. This organic Italian restaurant sources all ingredients from local farmers and pays a lot of attention to sustainability. Don't hesitate to try their vegan pizza and enjoy making a healthy choice in favour of the environment. 
The Gallery Café
The Gallery Café is a community-run project with the philosophy that being vegan doesn't mean giving up your favourite meals. Their menu offers vegetarian and vegan dishes made from organic ingredients produced by local suppliers. You can also order their dishes as take-away, which comes in 100% recyclable packaging.
The Yeo Valley Café
A pit stop at The Yeo Valley Café is a great choice for hot summer days. Choose your favourite yoghurt, and then top it with whatever you like: syrups, fruit, candy, and other bits and pieces. While the yoghurt bar is what this place is known for, the menu is not limited to desserts. You can also try delicious breakfast dishes as well as soups and daily salads.  
Farmacy
Farmacy's name speaks for itself - all produce and ingredients used in their kitchen are cultivated in organic and biodynamic environments. Enjoy an abundant menu with lots of options and a warming atmosphere in this creative organic restaurant. 
FAQ
Is it worth buying organic in the UK?
Yes, buying organic foods is the best way to minimise your footprint on the environment. Organic foods are free of pesticides, which makes them good for the soil and for your body. Many companies that have organic certification choose zero waste or sustainable packaging, cultivation, and preparation processes.
Is organic food really better for you?
Organic foods contain no pesticides or antibiotics, which is not only safer for your health but also good for the environment.
Is organic really organic in the UK?
Yes, about 70% of organic food in the UK is certified by Soil Association. Many of their standards are actually higher than the EU standards. So if you buy products with a Soil Association's organic certification symbol, you can be sure that they are organic.
What are the best organic restaurants in London?
The best organic restaurants in London are Daylesford Cafe, Wild Food Cafe, The Rosemary, Aprés Food Co, ROVI, The Yeo Valley Café, Farmstand, Natural Kitchen, The Gallery Café, Plant Hub, and Farmacy. For the drinks, we recommend visiting The Duke of Cambridge. The best organic pizza can be found at Radio Alice.