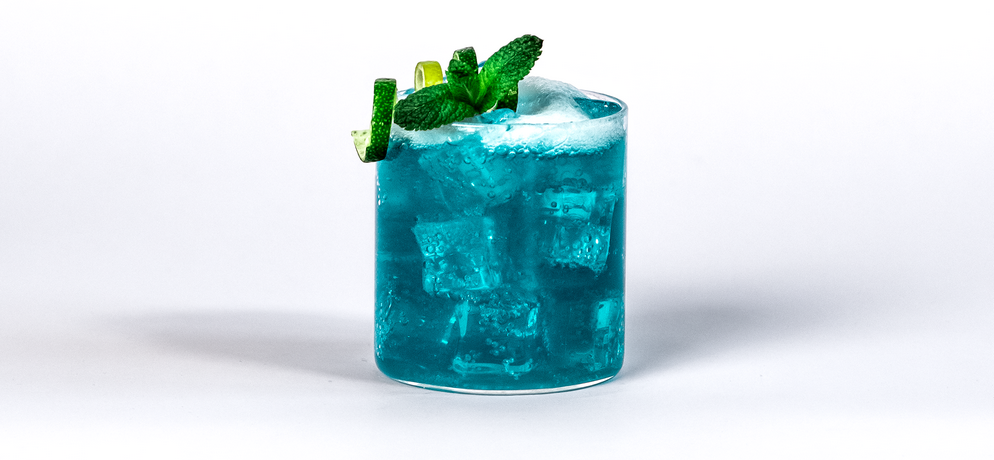 Key points
For working parents who want to make sure their kids eat high-quality and nutritious food, Citizen Sprout and One Potato deliveries are lifesavers. These food delivery services make your child's meals nutrient-rich, well-balanced and delicious, so your kid's school lunch is one less thing for you to worry about.

Most food delivery services in Santa Monica have special plant-based menus. If, however, you're looking for exclusively vegan meal deliveries, the best are Santa Monica Vegan Meal Delivery Service, Purple Carrot, and Veestro. For delicious spirulina and drinks, check out FUL® company.

If you have some time for cooking, you can order pre-assembled meal kits with delicious and easy recipes. The best meal kit deliveries are Martha Stewart & Marley Spoon and Home Chef. 

Kooshi Gourmet, Honey Hi, NutriFit, Taylor Made Cuisine, Freshly, Everytable, True Food Kitchen, and Fresh N Lean deliver chef-crafted meals to your doorstep weekly. Choose a menu plan that works for you and enjoy a hearty and warm meal as if you had a chef at your disposal in your kitchen. 
FUL®
What can be better than kicking off your day with a healthy super drink? While spirulina is the most popular dietary supplement nowadays, most people hate its natural smell and taste. But FUL® has found a way to make spirulina taste delicious while keeping all of its benefits. So you can have healthy and nutritious drinks delivered to your doorstep and enjoy them wherever you go. These sparkling and refreshing bottled beverages deliver all the benefits of spirulina and have strong antioxidant and anti-inflammatory properties. Plus, when you order from us, you can actually feel good about your choices because FUL® chooses delivery partners that support sustainable practices, and you can track your order from the warehouse to your doorstep.
Citizen Sprout
Citizen Sprout is an excellent delivery service for working parents, as they provide delicious meals to both kids and adults on the go. This delivery service offers everything from snacks to full meals to maximize your savings of time and energy. For example, you can choose a healthy, well-balanced, and delicious lunch for your kid to take to school. Each meal is perfectly portioned as well, so you won't need to deal with leftovers. 
Santa Monica Vegan Meal Delivery Service
Santa Monica Vegan Meal Delivery Service delivers fresh and chef-cooked vegan meals to your doorstep. The company's goal is to encourage people to replace junk food with healthy and nutritious meals. You can order a one-time meal delivery or go with a subscription plan where you order every week or every other week. Their menus change every week and also feature gluten-free, oil-free, low-sodium, and low-sugar options.
Kooshi Gourmet
Kooshi Gourmet sources, prepares, packages, and delivers your meals within 24 hours for maximum flavor and freshness. Choose a meal plan that works for you: Signature (Gluten-free & Hassle-free), Keto (Enrich & Energize), Paleo, Pescetarian, Vegetarian, or Detox. You also choose the number of meals you'd like to get per day and portion size. Kooshi Gourmet will deliver fresh meals early each morning and then collect empty bags the next morning. You can also customize the meals you get from this service even more according to your health and diet needs.
Honey Hi
At Honey Hi, you can find gluten- and refined sugar-free classic food as well as various dishes inspired by cuisines from all over the world. Their meals are crafted from local, organic vegetables and pasture-raised meats sourced from small farms. Discover their delicious breakfast and lunch options as well as a flavorful and nutritious smoothie menu. An acai smoothie with blueberry, banana, and roasted local almond butter or a Tangerine Julius smoothie with fresh ginger, vanilla, banana, and coconut meat is the perfect morning starter.
NutriFit
NutriFit will help you create your perfect meal plan to suit your lifestyle and needs. Their menu is abundant in gourmet meals crafted by a Le Cordon Bleu-trained chef. You can order from their a la carte menu or choose meals from one of their custom plans: Weight Management, Health Management, Sports Specific Nutrition, Family Meals, Body After Baby, or Liquid Nutrition. Have fresh and tasty meals delivered to your front door or pick up your order from their West LA facility.
Taylor Made Cuisine
It's hard to maintain a healthy diet all the time, but Taylor Made Cuisine makes it easier for you and your family by offering everything from breakfast to desserts. Their cooked meals are nutritious and well-portioned. If you need a special diet plan, Taylor Made Cuisine has it all, including keto, vegan, and pescatarian. Plus, you can always customize your meals as you want. You can also build your own meal delivery menu and choose gourmet entrees, snacks, side dishes, and desserts.
Purple Carrot
Purple Carrot is one of the nationwide food delivery services that provide plant-powered meal kits. Their diverse menu offers options for breakfast, lunch, dinner, and snacks and features dishes from cuisines from all over the world. You can skip or cancel your delivery anytime. Choose a plan that best suits your needs and lifestyle from High-Protein, Gluten-Free, or Quick & Easy options, or go with Chef's Choice meals. Purple Carrot makes fresh and nutrient-dense meals available for everyone, and meal kits start at $13 per serving.
Veestro
A choice of over 50 plant-based, all organic, and chef-crafted meals sounds like a dream, but this dream can come true with Veestro! Veestro has both an a la carte menu and a custom weight loss plan. There are no animal products in their plans, so it's a fully vegan meal delivery service. Veestro will deliver frozen fully-cooked meals you can enjoy whenever you feel hungry. When ordering online, you can filter meals to view low-calorie, nut-free, gluten-free, and Kosher options. There are some delicious vegan options inspired by a variety of cuisines as well.
Freshly
Freshly is a weekly subscription service that provides only fresh chef-prepared meals that you can heat up and serve in a few minutes. The company's philosophy is to motivate its customers to cut down on sugar and processed foods and swap them out for healthier options. Freshly features all-time favorite comfort foods made with higher quality ingredients, making them healthier and nutrient-rich. Enjoy delicious chicken parm, mac and cheese, and turkey meatballs while taking care of your body.
Martha Stewart & Marley Spoon
This meal delivery service partnered with Martha Stewart to prove that anyone can serve homemade gourmet meals with their premade meal kits and easy-to-follow recipes. Each week you have a choice of 29 delicious meals, and you can go with whatever category suits your lifestyle best: family-friendly, under 30 minutes, gluten-free, vegetarian & vegan. On their website, you can also find step-by-step photos to follow while cooking.
Home Chef
Home Chef offers delicious and fresh meal kits with perfectly portioned out ingredients and step-by-step recipes. The menu changes every week, and most meals can be customized to your needs and preferences. You also have the option of swapping the ingredients or doubling up the proteins. Home Chef has everything from quick 15-minute meal kits to sophisticated options like seared steak with crumbled blue cheese. Some meal kits can be assembled to suit the cooking style you like best and be oven-ready or grill-ready.
One Potato
Parents know how much of a struggle it can be to cook for children, especially if they are picky eaters. One Potato's goal is to provide delicious and healthy meals that will satisfy both adults and children. One Potato is fully organic and uses only seasonal GMO-free produce. Plus, each meal kit is assembled in a way that will get your small chefs involved in the cooking process too. Plus, each meal delivery includes organic cookie dough for you to snack on. And don't forget to check out their appealing smoothie menu that features tasty options like Vitamin C Blast, Immunity Booster, Blue Chia, Peanut Butter & Jelly, and others.
Everytable 
What would you say to the idea of getting fresh and nutritious meals at the price of fast food? Everytable aims to make nutritious food affordable for everyone. You can access their chef-cooked meals via a subscription that allows you to customize the menu as you like and have a prepared meal delivered straight to you or pick it up at the store. Choose breakfast, lunch, dinner, snacks, and dessert, and enjoy a carnitas bowl or salmon adobo at the price of a burger.
True Food Kitchen 
The carefully crafted menu at True Food Kitchen features hearty and savory meals made from the freshest ingredients. Choose appetizing classic options like pizza or grilled Korean steak, or go with seasonal options to nourish your body with in-season produce packed with vitamins and minerals. The menu has it all, from salads & bowls to craft cocktails. True Food Kitchen also offers kid-friendly options to suit even the biggest picky eaters. The company uses only consciously-sourced seasonal ingredients for maximum flavor and taste.
Fresh N Lean
Fresh N Lean is an organic delivery service that will provide you with premade fresh meals for the whole week. Among their Protein+, Paleo, Vegan, Keto, and Low-Carb meal plans, you will definitely find the one to suit your lifestyle. Every meal is prepared from scratch and is GMO-free. Fresh N Lean uses only locally-sourced organic vegetables, grass-fed beef, and wild-caught fish to ensure that you reap all the benefits of their nutritious meals while also caring for the planet. Every meal is perfectly portioned out, and each delivery comes in an insulated box without ever being frozen. 

FAQ
What is the best organic meal delivery service in Santa Monica?
With food industries using more and more artificial ingredients and flavors to win over competitors, more people started looking for organic food services. The best fully-organic meal delivery services in Santa Monica are Veestro, Honey Hi, One Potato, and Fresh N Lean.
What are the best family-friendly delivery services in Santa Monica?
While most delivery services focus on delivering fancy adults' dinners, not many of them offer simple kids-friendly meals. If you want to order delivery for the whole family, we recommend NutriFit, Citizen Sprout, Martha Stewart & Marley Spoon, Taylor Made Cuisine, and One Potato. For healthy beverages, opt for FUL® spirulina drinks.
Where can I order healthy drinks in Santa Monica?
Swapping soda for healthy and nutritious sparkling drinks can be a real game-changer. FUL® manufactures and delivers nutrient-rich spirulina drinks and makes spirulina taste truly delicious. These drinks deliver all the benefits of spirulina and are completely natural and healthy. FUL® drinks are packed with antioxidants and are a great way to kick off your day.