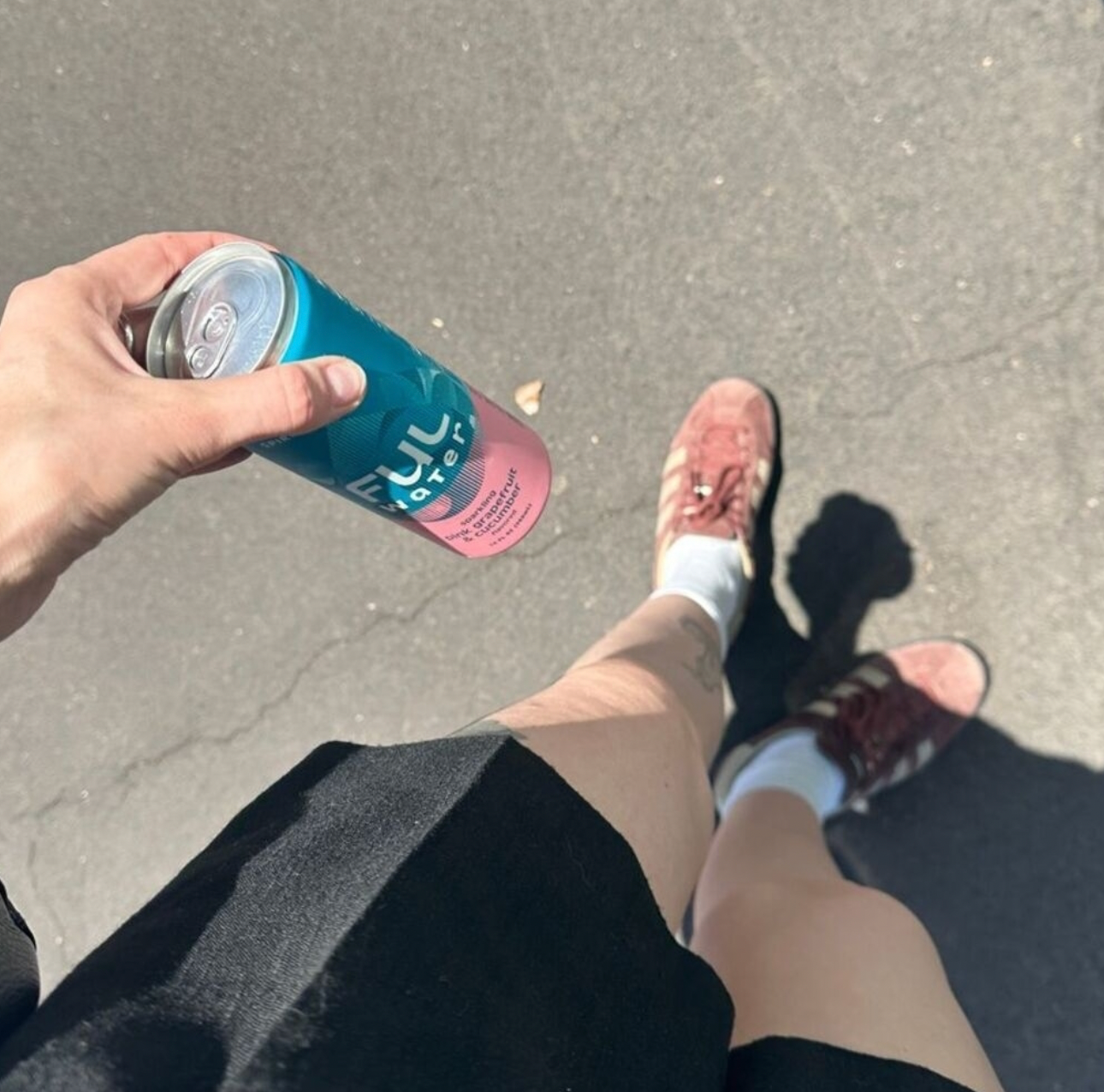 Do you think it's time to change your daily habits? Everything begins with nutrition, therefore switching to a healthier diet for a while (or who knows, maybe you'll like it for the rest of your life?) is a smart idea. Los Angeles, Southern California's most well-known city, is the hub of hundreds of different healthy food restaurants thanks to the region's abundance of locally grown produce, sunshine, and seafood. You can find anything to suit your taste, including vegan options, salad bowls, gluten-free dishes, and sophisticated delicacies produced by well-known chefs. To make your decision-making process easier, we compiled a list of the top healthy LA eateries in this article, so now is the time to visit each one and satisfy your tastebuds!
Gracias Madre
Where: 8905 Melrose Ave., West Hollywood, CA 90069
Love Mexican cuisine? You're in luck since Gracias Madre is Los Angeles' top Mexican restaurant that serves plant-based food. You will be shocked to learn that everything from here is vegan after eating their mains  (tacos ahogados are our fave). There are various menu options at Gracias Madre, including lunch, dinner, weekend brunch, and desserts. Plus, the best deal is to visit the restaurant during lunchtime, when you can grab the Chef's Lunch Tasting Menu for $20 per person and get 4 meals (starter, 2 main dishes and dessert). For people who have allergies to certain items, you can also discover comprehensive allergen information here to help you decide what is best for your health.
Kismet
Where: 4648 Hollywood Blvd., Los Angeles, CA 90027
This vegetable-focused restaurant (not vegetarian though, but you still can find some veggie options) is directed by chefs Sara Kramer and Sarah Hymanson, who put the attention to every detail in the dish. This restaurant serves Mediterranean cuisine and is currently one of the most well-liked locations to eat. Of course, who can resist lemony chicken and pine nut pies or lamb meatballs with soggy steak fries?
Honey Hi
Where: 1620 Sunset Blvd., Los Angeles, CA 90026
If you like the concept of buying fresh produce from local markets, Honey Hi is your place to go! The restaurant supports the concept of "clean food" by buying goods from local farmers and not using any additives or refined sugars. And their bowls are one of the tastiest in the city!
Dune
Where: 199 W. Olympic Blvd., Los Angeles
We know you occasionally dream of a bowl of hummus with flatbread dipped in it. After seeing such images, it is time to visit Dune! Simple yet totally organic dishes, including vegan and gluten-free options, are served in this laid-back Mediterranean café. We're confident that you'll appreciate their chicken hummus plate or some sandwiches for lunch. Due to its convenient locations, Dune is an excellent restaurant for dinner with friends and a stroll through that part of town.
Rawvolution
Where: 2301 Main St, Santa Monica
Do you know that consuming raw, plant-based foods can help in your quest for a balanced, healthy body weight? And if you want to try such a diet, Rawvolution is the restaurant to go to! This place is the first raw vegan eatery and promotes sustainability by utilizing only recyclable packaging, sourcing only organic ingredients, and serving only plant-based foods. You will feel out of this planet after tasting their cold-pressed juices and coconut bacon burgers due to the flavor you have just experienced.
Kye's
Where: 1518 Montana Ave, Santa Monica
The creators of Kye's respect and believe in the power of food to improve our quality of life and longevity. They promote: "It has to taste good and make you feel good, too!" while serving naturally gluten-free, organic, wild-caught, and nutrient-dense food. Begin your friendship with Kye's popular wraps, which will undoubtedly win your heart!
M Café
Where: 7119 Melrose Ave, Los Angeles, CA 90046
Do you know anything about macrobiotic diets? Yes, the one that excludes the consumption of dairy, eggs, red meat, poultry, and refined sugar. Instead, this diet emphasizes non-GMO soy, local vegetables, fish, and whole grains. M Café is one of the best examples of a restaurant with such a menu. Along with certain seafood choices and gluten-free options, the menu consists primarily of vegan and plant-based foods. Order a cold-pressed juice to complement your delicious meal (try the tuna burger or the kimchi fried rice and barley), creating the best and healthiest lunch ever.
Surawon Tofu House
Where: 2833 W Olympic Blvd, Los Angeles
You'll never taste anything like Korean cuisine, therefore there is always something unique about it. Such a venue is Surawon Tofu House, where you will keep going back to taste the tofu flavor in the spicy broth combined with the mushrooms and seafood. Welcome to Surawon Tofu House, and take pleasure in your filling lunch!
Bonjuk
Where: 450 S. Western Ave. #FC3, Los Angeles
Bonjuk is another location where you may taste that comforting Korean soup. Rice porridge with mushrooms, veggies, or even oysters is another specialty of this place. The menu also provides several vegan options and the nutritional  benefits of each meal.
Gasolina Cafe
Where: 21150 Ventura Blvd, Woodland Hills
Do you want to fuel up with Spanish cuisine? TThen you should go to Gasolina Cafe, which offers not only exquisite traditional gambas, grilled meals, tapas, and wine card, but also unique "Paella nights." You must experience paella night in a Gasolina cafe since it is a memorable occasion with wonderful cuisine, drink, and friendly company.
Cafe Gratitude
Where: 300 S Santa Fe Ave; 639 N Larchmont Blvd; 1617 Westcliff Drive
Newport Beach
You may have heard about Cafe Gratitude if you spent some time in Los Angeles and had the chance to learn about healthy eateries. This business operates according to its own set of values which include sacred commerce, gratitude, acceptance, abundance, freshness, regeneration, choice, and love. Once you see the menu, the concept of the restaurant will become clear to you: each meal has a name that is an affirmation, and you must utter the appropriate affirmation while ordering it. For example, you must say "I am vivid" to receive a superfood bowl with fruits or "I am hearty" to obtain a tofu scramble. You can undoubtedly find something here that suits your taste since the restaurant offers a variety of cuisines, from Asian to Mexican.
Kreation Organic Juicery
Where: Kreation Organic Juicery, 8428 W 3rd S
Kreation Organic Juicery began as a single small café but has since expanded to dozens of stores selling organic cold-pressed juices and meals all throughout the Los Angeles area. You can still eat at Kreation Organic Juicery, where they also encourage delicious and healthy raw plant-based nourishment. Its establishment is to demonstrate the impact each product has on your life and the significance of eating clean food.
California Chicken
Where: 15601 Ventura Blvd, Encino, CA 91436
Restaurant claims to serve healthy meals at a reasonable price so that you can afford eating a balanced food on a daily basis. And what could be more comforting than chicken served with salad or in a wrap?
True Food Kitchen
Where: multiple addresses throughout the city 
True Food Kitchen offers a vegan, vegetarian, gluten-free, and organic menu, which was inspired by Dr. Andrew Weil's anti-inflammatory diet. You may be sure that every component has been carefully chosen and prepared to satisfy and nourish your stomach. Every one of the restaurants has a chef-led culinary staff that gives it its own distinct character while maintaining its shared morals and values.
Flower Child
Where: 1332 2nd St, Santa Monica
Flower Child is a True Food Kitchen offshoot with a more California vibe. Since all the ingredients are sourced from nearby markets, the food is both healthy and nutritious. In addition to the roomy seating, there is a parking lot, making family meal gatherings easier.
Kitchen Mouse
Where: 5904 N Figueroa St, Los Angeles
Are you looking for a healthy and family-friendly cafe?  Kitchen Mouse is one of the establishments that provides a children's menu in addition to a 100% vegetarian, mostly gluten-free, and dairy-free cuisine. It makes that restaurant perfect for those who have food allergies as well as for parents who are bringing their kids since there is also a playroom where kids can have fun! Due to the restaurant's fame, you should be prepared for some lines on busy days. Don't worry though, the wait is worth it due to how amazing the food is and the lines usually pass quickly.
Locali
Where: Locali, 701 Lincoln Blvd, Venice, CA
Your ideal lunch spot is Locali, which has a large selection of salads, soups, sandwiches, smoothies, and snacks. The majority of the menu is based on vegan and gluten-free principles, and local farmers supply the ingredients. Try their breakfast burrito sandwich to start your day, and don't forget to try their probiotic & beauty smoothies.
The Butcher's Daughter 
Where: 1205 Abbot Kinney Blvd, Venice
The Butcher's Daughter is a great spot to spend the evening with a glass of wine in your hand in addition to offering delicious and healthy food. So Butcher's Daughter is the right spot for you if you feel like treating yourself to dry red wine and eating something nutritious to avoid feeling bad.
Zhengyalov Hatz
Where: 318 E. Broadway, Glendale
The name of this restaurant probably sounds a little strange to you, but everything is actually much simpler than that. Zhengyalov Hatz is the name of a typical Armenian flatbread filled with green veggies and seasonings. You won't need to spend too much time picking as that is the restaurant's main and sole dish (though they have some desserts too). Being healthy, you should absolutely try this recipe - you'll be surprised how such a basic food at a first glance can taste so good. 
Moon Juice
Where: 2839 Sunset Blvd, Los Angeles
If you feel that your body requires some form of purification or an energy boost, it's a must for you to visit Moon Juice. They offer everything you may possibly need to preserve your health, including shots, cleanses, juices, tonics, milks, and alchemizers. All of the products used in the drinks are 100% natural, and the ambiance in the cafe is relaxing.
Veggie Grill
Where: Veggie Grill, 6374 Sunset Blvd, Los Angeles
Veggie Grill is a nationwide chain of 33 restaurants that was founded in 2006. It is a 100% vegan restaurant that serves wraps, some Mexican food, and Chickin' Burgers (of course, the patties are made from non-GMO soybeans and wheat). If you don't feel like making a decision and feel like asking if they have Caesar, the answer is yes!  They have a great gluten-free  Classic Romaine Caesar available, which is very tasty.
Crossroads Kitchen
Where: 8284 Melrose Ave., Los Angeles, CA 90046
There are some places you wouldn't go to every day (unless your wallet is large, of course), but there are evenings to dress up and take your partner or family out for a nice supper. Crossroads Kitchen, a high-end vegan restaurant, should be your destination if you want to make this evening healthful. We guarantee that the variety of flavors on your plate will delight you even if you are not vegan. They offer 5- and 7-course tasting menus, and we highly recommend trying their Squash Tortelli & Truffles (you won't be disappointed!).
Botanica Restaurant & Market
Where: 1620 Silver Lake Blvd, Los Angeles, CA 90026
When browsing Pinterest, we frequently come across images of aesthetically pleasing, open-air cafes where the only thing you want to do is sit outside on a patio and feel the sun's warmth on your face. That was the ideal way to describe the aesthetically pleasing  Botanica Restaurant and Market also serving delicious food. They provide several dishes for meat lovers in addition to some vegan options, so everyone can find something they enjoy.
Tender Greens
Where: Tender Greens, 6344 Topanga Canyon Blvd, Woodland Hills
Tender Greens is a restaurant with a large selection of dishes containing animal products. They use chicken that has been raised without the use of additional antibiotics or hormones on pasture and on vegetarian food. Additionally, a huge variety of seafood is offered here, all of it coming from official fisheries that are concerned with safeguarding waterways and endangered species.
Coni' Seafood
Where: 3544 W Imperial Hwy, Inglewood, CA 90303
Coni'Seafood is one of the top traditional Mexican restaurants in the country and a multi-award-winning Mexican seafood restaurant. Coni' Seafood is therefore the finest choice if you're in the mood for some delicious and fresh shrimp dish.
Âu Lạc
Where: 710 W. 1st St., Los Angeles, CA 90012
The restaurant's concept was inspired by its owner, Mai Nguyen, who switched to a vegan diet as a sort of preventative medicine after being diagnosed with cancer. In this manner, a Vietnamese restaurant serving fusion cuisine debuted its plant-based menu, believing it can prevent any illness. Âu Lạc only uses organic produce and natural ingredients, and purifies water through reverse osmosis for improved hydration and taste.
Sage Plant Based Bistro
Where: multiple addresses throughout the city 
Sage Plant Bistro is accessible thanks to its several locations across the city. Additionally, parking is available close to every location, making things much simpler. If you want to spend the evening having dinner with a large group of friends, it would be a good idea to visit the Culver City location, as it is much bigger than others. When choosing a day to visit Sage Plant Based Bistro, be sure to check the offers that day (Taco Tuesday is one of our favorites!).
Sun Cafe
Where: SunCafé, 10820 Ventura Blvd, Studio City
Sun Cafe is  one of the greatest eateries in LA serving rustic international cuisine, preparing each dish from scratch. Their cuisine is entirely plant-based, free of dairy, and most dishes are gluten-free. They only utilize produce that has been grown organically, without the use of dangerous pesticides, which are associated with a number of illnesses and health problems. Furthermore, organic food is GMO-free. By using seasonal produce, your meal ordered in Sun Cafe is at the peak of its nutritional value and taste.
Tocaya Organica
Where: multiple locations throughout the city
The Tocaya Organica serves modern organic Mexican cuisine such tacos, salads, and burritos. Therefore it is quickly rising to the top of many LA residents' lists of favorite restaurants. Since its establishment in Venice in 2016, Tocaya has expanded locations in La Jolla, San Diego, West Hollywood, Hollywood, Santa Monica, Playa Vista, Century City, El Segundo, Scottsdale, Westwood, and even more! Tocaya will therefore be easy to find wherever you go if you are a person who is continuously on the road.
Sumac Cuisine
Where: 1156 N. Highland Ave., Los Angeles
Sumac offers items you won't typically find in many restaurants, such as moudardara, baklava, and sambousek, in addition to the standard food associated with the Mediterranean diet, such as hummus, falafel, and fattoush dessert. We promise, the variety of meals here will satisfy your taste senses, so bring your friends to the Sumac to have a fantastic evening with fantastic food. 
Swift Cafe
Where: 4279 1/2 Crenshaw Blvd, Los Angeles
Sustainable, Wholesome, Inspired Food, To-Go (S.W.I.F.T.) The cafe's menu was developed with the assistance of a nutritionist to include healthy selections, with the goal of providing wholesome, clean meals that feed the body. Swift Cafe's major goal is to demonstrate to the public that it's possible to get in shape while enjoying delicious food. Check out their protein bowls, salmon gremolata, or sea bass, and stop by to taste for yourself how good everything is!
Shojin
Where: multiple locations throughout the city
When you're in the mood for sushi or a steaming bowl of Japanese soup, it's time  to visit Shojin. In addition to being a vegan and gluten-free establishment,  Shojin specializes on a macrobiotic diet and only uses natural ingredients. There is no turning back once you've had their rolls and ramen; you'll need to return repeatedly to experience that flavor!
Mendocino Farms
Where: 300 South Grand Ave., San Pedro
In order to deliver only fresh, local, and clean vegetables, Mendocino Farms works with nearby farmers including Drake Family Farms and Scarborough Farms. You won't go hungry no matter your food preferences because they have a good selection of vegan options in addition to meat-based dishes.
Ganchic
Where: 672 S. Santa Fe Ave., Los Angeles
Christina Ko, the founder of ganchic, discovered the convenience of grab-and-go meals while traversing South Korea on a 3-week solo tour. She realized it was her time to develop similar choices for people who lead active lives using clean, natural products. The restaurant Ganchic solely offers delivery and takeout.
Qusqo Bistro and Gallery
Where: 11633 Santa Monica Blvd, Los Angeles
You probably didn't get many chances to sample Peruvian food. And y ou probably have no idea how delicious it is, too. That is why you should add Qusqo Bistro Gallery to your must-see list, because not only is the cuisine delicious and healthy, but the overall atmosphere is wonderful!
Destroyer
Where: 3578 Hayden Ave., Culver City
Destroyer is a restaurant serving modern European food with fine dining accents. Even though this minimalistic restaurant is not vegetarian, it still has a freshly prepared, healthy diet menu. Visit Destroyer and take in the simplicity and elegance of every little detail.
Shiku
Where: 317 S Broadway, Los Angeles
Shiku, which in Korean means "the people you share food with," serves as the credo for this Korean eatery. The restaurant offers homestyle Korean cuisine, which was inspired by the "dosirak" traditional lunch boxes that Korean mothers would make. The banchans that are served with the fermented vegetables will win your heart.
Avra Beverly Hills Estiatorio
Where: 233 N Beverly Dr, Beverly Hills
The location of Beverly Hills speaks for itself. Avra is one of the Los Angeles restaurants with the largest feast-created spaces. Its atmosphere is airy and minimalist, along with the city's freshest fish dishes. You can easily grasp what we mean by trying New York strip steak or sea bass or any other exquisite dishes.
Forage
Where: 3823 Sunset Blvd, Los Angeles
The founders of Forage believe that the sources of wholesome and delicious food are all around us: in our local farms, in our backyard gardens and fruit trees, and in our everyday actions that encourage wise decisions. By choosing to eat at Forage, you not only get a plate of a nutritious salmon bowl with brown rice, but you also help the entire sustainability system.
Post & Beam
Where: 3767 Santa Rosalia Dr, Los Angeles
The best spot to get a fish or meat platter with some grilled vegetables is Post & Beam. They believe that eating nutritious food does not require becoming a vegetarian, everything depends on the way you cook it.