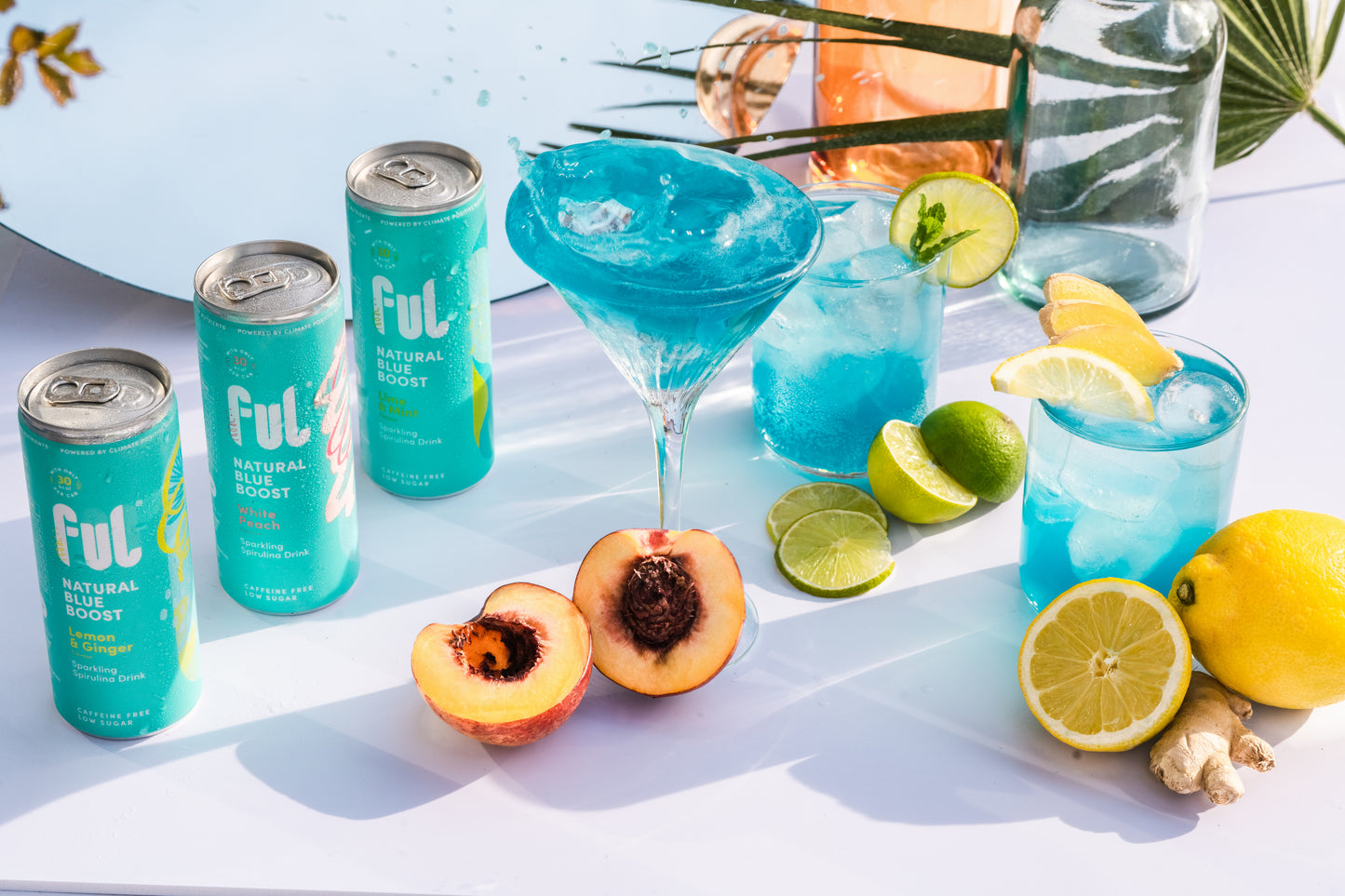 Key points: 
The market is full of different juice brands, but many of them use additives or load their juices with sugar. It's important to opt for high-quality or organic green juices to ensure you're getting the best beverages with the most nutrients. Cold-pressed juices are also healthier since high-pressure processing saves more vital nutrients. The healthiest green juice brands are Suja, V8, Evolution, Odwalla, O2Living, Bolthouse, and South Block Greens.

Suja, O2living, BluePrint, and Juice Press are the best green juice brands that use organic ingredients. V8, on the other hand, is the most affordable option on the list. 

The best brands that manufacture healthy green juices that are low in sodium are V8, JRINK, South Block Greens, and BluePrint. Meanwhile, Honest Kids is the best juice brand for kids. 
With hectic lifestyles, more and more people tend to carry juice bottles with them to make sure they get enough vitamins and minerals daily. The healthiest juice brands always keep the ingredient list minimal and don't use any artificial ingredients. Consumers also have to be mindful of the amount of sugar the juice contains, especially watching for added sugars. With the increasing demand for healthy and all-natural products, the shelves are loaded with numerous options, and you may find it even overwhelming to decide which juice to buy. Luckily for you, we researched the best green juice options and assembled a list of the most nutrient-dense, wallet-friendly, and healthy juices.  
Bonus Mention: FUL® Spirulina Sparkling Drink
Spirulina is a well-known superfood with numerous health benefits. It is revered for its antioxidant and anti-inflammatory properties and is linked to preventing a number of diseases, including helping normalize blood lipid levels, lowering blood pressure, suppressing oxidative stress, and lowering blood sugar levels. Some studies suggest that spirulina can prevent allergies and diabetes and can even relieve the symptoms of some types of cancer. 

FUL® spirulina drinks make it a lot easier to add spirulina to your diet, so you can get all the essential nutrients by simply enjoying a delicious drink. Who wouldn't love that? FUL® drinks are similar to green juices as they are also rich in antioxidants like chlorophyll as well as vitamins and minerals. But their nutritional profile is even broader, and they deliver many more essential nutrients than regular green juice. Plus, they are packed with spirulina, which is the best plant-based protein source. Not to mention that these beverages are sugar-free, which makes them perfect for those who avoid consuming extra sugar in their diets.  

1. Suja Uber Greens
Suja is one of the most popular juice brands, and their juices are full of vitamins and minerals. Suja green juice is organic and GMO-free and is a great source of potassium, vitamin C and K. Plus, their juices are cold pressed and high-pressure certified, which means more nutrients are preserved. Suja is also certified kosher, vegan, and free of gluten, soy, and dairy. The brand uses high-quality ingredients and focuses on keeping the sugar content low. As a bonus, Suja supports sustainability by sourcing ingredients from local suppliers and using recyclable and BPA-free bottles. However, all these benefits make Suja juices a bit pricey.
2. Evolution Fresh Sweet Greens and Lemon
Next time you come by Starbucks for coffee, take a look at their juices, particularly Evolution green juice. This juice contains celery, cucumber, kale, apple, romaine lettuce, spinach, lime, parsley, and lemon juices. It's low in calories and will provide you with a vitamin A and C boost as well as supply your body with minerals like calcium and iron. Keep in mind that it's a little high in sodium, with one serving containing 12 percent of the daily value, so be mindful of that if you have high blood pressure or any dietary restrictions. 
3. V8 Low Sodium 100% Vegetable Juice
This is one of the most affordable healthy green juices out there. If you buy a 24-pack of V8 cans, you'll pay less than $1 per can. These are easy to drink on the go and have a relatively long shelf life. Plus, you don't need to refrigerate them. V8 juices are free of artificial colorings, preservatives, and gluten, and they are all non-GMO. These juices are good sources of vitamins A and C, as well as potassium. 
4. JRINK Fuel Me Up III
This juice is made of kale, spinach, cucumber, romaine, celery, and parsley. It's pure vegetables, and it contains no fruits, which means it's lower in sugar than many other green juices. JRINK is also lower in carbohydrates and sodium - it only contains 6% of your daily value. Plus, it's packed with vitamins A and C, as well as calcium and iron.  
5. South Block Greens
This cucumber, celery, kale, spinach, lemon, and mint blend contains 260 percent of your daily intake of vitamin A, as well as 160 percent of vitamin C. It's also packed with protein and has an acceptable carb and sodium content, with each bottle containing 19 percent of carbs and 6 percent of daily sodium. 
6. Odwalla: Groovin' Greens Juice
Odwalla juice is perfect for those who're looking for low-calorie green juice, as their 15 oz bottles contain only 150 calories. However, the sugar content is pretty high at 36 grams per serving. The sugar comes from four fruits that are included in this juice: mango, pineapple, passion fruit, and apple. Odwalla is free of added sugars and doesn't include fruit from concentrate, which is why it's great for freshly made green juice. 
7. Honest Kids Organic Juice Drink
Just like adults, kids also need a vitamin boost. Juices are great both as a healthy and delicious addition to your child's daily snack. Juices consumed in moderation are also great for hydration, especially if your kid is not a fan of water. Honest Kids is a great kid-friendly juice that is fully organic and is a good source of vitamin C. It's free of added sugars and contains only 10 grams of sugar, which is less than many other commercial brands. This juice is also GMO and gluten-free. It also costs less than 50 cents per box. However, keep in mind that it contains some additives for longer shelf life.  
8. O2living: Green Vitality
O2living's green juice is another healthy green juice and one of the best options on the market. O2Living 16 oz bottle of Green Vitality juice contains only 140 calories and as little as 6 grams of sugar. Their juice is free of any sweeteners, which explains its impressively low sugar content. It's cold-pressed and fully organic, which is great for those who want to buy only the best quality products.
9. BluePrint Motion Potion
With as low as 50 calories per 12-ounce bottle, BluePrint green juice will provide you with lots of vitamin C and minerals without impacting your daily calorie intake. This beverage is made from organic romaine lettuce, apples, celery, cucumbers, lemon juice, kale, spinach, and parsley, as well as water and natural peppermint flavor. It's low in sodium (only 1 percent of your daily intake) and carbs (12 grams per bottle). 
10. Bolthouse Farms
Bolthouse Farms is a sustainable brand that focuses on bringing healthy products to its customers. The company uses each inch of the vegetables to minimize food waste, and the leftovers are used to fertilize the land. Bolthouse Farms offers a number of different juice options, including Superfood Immunity Boost, Daily Greens, Carrot Ginger Turmeric, and others, so you can pick one that suits your taste.
11. Juice Press Mother Earth Juice 
Juice Press makes healthy and nourishing green juice with high-quality vegetables. This particular juice blend is made from organic kale, celery, cucumber, and some ginger, which makes it both nutrient-rich and an immunity booster drink. The goal is to provide you with all vegetables in one serving. The only disadvantage is that it is slightly more expensive than other brands. 
12.  Pure Green Apple Lemon Ginger 
The simpler the juice is - the better. This pure green juice is one of the best ones on the market. This cold-pressed juice is made from kale, spinach, cucumber, celery, zucchini, and romaine for vital nutrients, and apple, lemon, and ginger for a refreshing taste.

FAQ
What is the healthiest juice brand?
If you're looking for healthy juice options, we recommend going with green juices instead of fruit ones. While fruits are healthy and contain some vitamins and minerals, they also contain sugar. Green juices, on the other hand, are lower in sugar and have a higher nutritional value. The healthiest green juice brands are Suja, V8, Evolution, Odwalla, O2Living, Bolthouse, and South Block Greens.
Is it healthy to drink real juice?
Yes, drinking real juice in moderation is healthy, especially if you have a hard time keeping up with your vitamin and mineral intake. Opt for low-sodium and low-sugar options and try to stick to brands that don't use additives. As an alternative, you can also try FUL® sparkling spirulina drinks, which offer similar health benefits to green juice but are also sugar-free.
What is the best low-sodium green juice brand?
While green juice is the healthiest juice blend out there, it also tends to be high in sodium. People with specific dietary restrictions or high blood pressure should avoid consuming too much sodium. The best brands that manufacture healthy green juices that are low in sodium are V8, JRINK, South Block Greens, and BluePrint.