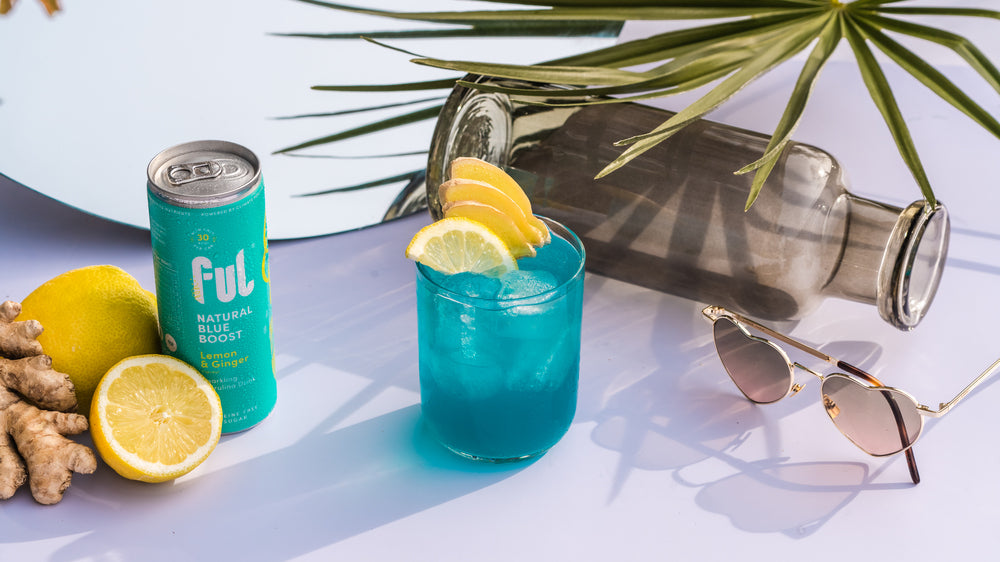 Key points
The best ready meal delivery services in California are Trifecta Nutrition, Everytable, Blue Apron, Freshology, Factor, Farm Fresh Meals, and My Healthy Penguin. If you're looking mainly for breakfast and lunch delivery, then check out Splendid Spoon.

FUL® is an excellent beverage delivery service that offers healthy sparkling spirulina drinks that allow you to get all the nutrients from spirulina without having to endure its unpleasant taste and smell.

If you have some time for cooking, you can order weekly meal kits that come with pre-measured and labeled ingredients. The best meal kit deliveries are Sun Basket, Home Chef, California Chef, Gobble, Fresh n' Lean, and Green Chef. 

All food delivery services on this list feature plant-powered and vegan menus. But if you're looking exclusively for plant-based food delivery services, Thistle and Purple Carrot are the best options.
Meal delivery services are at their peak, with people having less and less time for cooking at home year after year. With endless options that can appease all appetites and diets, meal deliveries save you time on grocery shopping and cooking, so you can come home to a ready hearty meal or a delicious healthy drink. Meal deliveries can also help you to improve your dietary habits or maintain a healthy lifestyle. All you need to do is squeeze in time to choose your weekly menu once a week and enjoy delicious and ready meals delivered to your door. 
In this article, we provide a list of the best healthy food and beverage deliveries to help you find the perfect service for you. These services deliver healthy beverages, pre-made meals, and assembled meal kits that are easy and quick to cook.
FUL®
If you want to power your diet with superfoods, FUL® is the perfect delivery service for delicious and healthy drinks. We use innovative technology to create spirulina-powered sparkling drinks that deliver all the benefits of this algae, but they also smell and taste delicious! (If you've ever tried spirulina, you know that most people are not fans of its taste and smell). 
Spirulina is the most powerful plant-based source of antioxidants in the world used to treat and prevent many health conditions. It's also the most nutrient-dense supplement that has even been used by NASA on their space missions. So how about a bottle of delicious and healthy white peach or refreshing lemon & mint soda?
Sun Basket
Sun Basket has a flavorful menu of pre-made meals as well as meal kits. With a variety of options that change every week, you can be certain that you and your family won't get bored regardless of what type of diet you follow: paleo, vegetarian, carb-conscious, gluten-free, diabetes-friendly, pescatarian, or Mediterranean. You can also go with the chef's choice plan if you don't have any dietary restrictions. Sun Basket is beloved by many customers for delivering organic and affordable chef-crafted meals. Their ingredients contain no hormones or antibiotics and are sourced from local farmers that support sustainable practices.
Home Chef
With 13 weekly meal options, Home Chef is perfect for picky eaters who crave savory and gourmet meals. You can also go with their meal kits with pre-measured and labeled ingredients for your convenience. This delivery service provides restaurant-like meals that are definitely more affordable and quicker than ordering restaurant take-out. It offers you versatility as well, and you can mix and swap ingredients in any meal, double up the protein content, and customize your order as you like. 
Thistle
If you're in the market for a plant-based menu, Thistle is the subscription service for you. With their plant-powered options that start from $11.50, you get high-quality, nutritious, and tasty meals that include superfoods like matcha, ginger, chia, and many more. You can also go with gluten-free, dairy-free, and vegan options. Thistle uses only locally sourced and mostly organic ingredients and allows its customers to customize their meal plans based on their diet. Besides delicious meal options, Thistle also features cold-pressed juices.  
California Chef
This is a family-style delivery service and one of the best meal kits in California. Their delicious and restaurant-quality homemade meals will definitely get your taste buds excited. California Chef has been enjoying an excellent reputation for more than 14 years by using locally sourced and seasonal ingredients. With more than 50 seasonally inspired menus to suit any lifestyle and diet, California Chef won't leave you bored. If you can't decide what to order, try one of their weekly specials. 
Gobble
Gobble features meal kits with pre-prepared ingredients: chopped, peeled, and marinated to save you as much time as possible. This is excellent for those who want a tasty dinner in less than 20 minutes. Their menu is pretty diverse, too, and it features options for any kind of diet, as well as gluten-free and dairy-free options. If you're a working parent who has no time to cook but wants their kids to have hearty homemade meals, Gobble is a great option for you.
Fresh n' Lean
Fresh n' Lean delivers certified organic meal kits all across California. The company focuses on using whole, locally sourced, nutritious ingredients free of gluten and GMOs. You can decide on the meal plan based on your preferences and choose from paleo, protein-packed, whole30, Mediterranean, keto, vegan, or vegan low-carb options. Fresh n' Lean also has a standard menu as well as an option to order a single meal. Their menu contains more than 100 dishes, and they change every week.
Trifecta Nutrition
If you crave to eat delicious and homemade meals without having to stand over the stove for hours, Trifecta Nutrition has your back. The company sources its ingredients from family-run farms using sustainable practices. Their weekly rotating menu with well-balanced organic meals has options for all diets and tastes. Whether you're looking for classic, keto, paleo, vegan, or vegetarian meal plans or just want to eat clean food, Trifecta Nutrition has everything.
Purple Carrot 
For plant lovers, Purple Carrot offers the best way to be on track to getting all the necessary nutrients and enjoy cooking with easy-to-make meal kits. You can choose a meal plan that speaks to you: Chef's Choice with gourmet dishes; Quick & Easy, with meals that take under 30 minutes to cook; or High Protein with 20 and more grams of protein per serving. You get fresh meals made with locally sourced ingredients that are shipped to you every week. And the delivery is free too!
Everytable
Everytable's goal is to popularize fresh and nutritious food and encourage people to choose healthy meals over fast food. Everytable provides delicious and nutrient-dense foods at the price of fries or chicken nuggets, so you can make a conscious choice without breaking the bank. They prep, cook, and deliver pre-made meals straight to your doorstep. They offer both at-home delivery and in-store pickup, and their menu features delicious meals such as carnitas bowls, salmon adobo, pineapple pork luau bowls, and many other breakfast, lunch, dinner, snacks, and dessert options.
Green Chef
Green Chef is the pioneer USDA-certified-organic delivery service that provides meal kits comprised of ingredients that are free of hormones, preservatives, pesticides, antibiotics, and GMOs. With a menu that changes weekly, customers get lots of options, and they can choose from a variety of vegan, vegetarian, omnivore, pescatarian, keto, and paleo meals. To make your cooking process even easier, ingredients come labeled and color-coded, and it takes less than half an hour to assemble a healthy and delicious meal. Your order comes in eco-friendly packaging that is always either recyclable or sustainable.
Blue Apron
Blue Apron is excellent for those who love traditional dishes inspired by worldwide cuisines. Their gourmet and easy-to-make meal kits come in both regular and vegetarian plans. All the ingredients come pre-packaged and measured out, along with simple instructions. Blue Apron is also great for big families since you can order up to four servings of each dish. And there's a pleasant bonus - if you order over three meals per week, you get free shipping.
Splendid Spoon 
While most food delivery services focus mainly on dinners, Splendid Spoon is excellent for breakfast and lunch. This is a vegan meal delivery service that features five different plans where you can choose from having three meals a day to just receiving breakfast or lunch. Choose from more than 50 delicious meals or kick off your day with a pineapple passion fruit smoothie, blue majik, coconut lime, hidden greens, and many other delicious smoothie options. Get nutritious meals without a subscription and with free delivery.  
Freshology 
It's not a secret that the average portion size in America is large, to say the least. That's why Freshology is excellent for those who know that one pizza serving shouldn't be the size of half of a small pie. You can enjoy fresh meals with one of their four meal programs: Balance, Balance D (diabetes-friendly), Keto-Carb30 (low carbs), and Vegetarian. All you need to do is put the meal into the microwave to finish cooking it, and you'll feel like you have a chef in your kitchen crafting healthy and delicious meals just for you.
Factor 
This is an excellent option for clean eaters, as Factor uses only high-quality ingredients, including pasture-raised and grass-fed meats. The company takes care to provide only gluten-free, antibiotic-free, hormone-free, soy-free, and GMO-free meals to their customers. Plus, they don't use any refined sugar. The goal of this healthy food delivery service is to make your health a top priority. Factor will fuel both your soul and your body with their delicious nutritionist-formulated meals.
Farm Fresh Meals
Enjoy chef-crafted, high-quality gourmet meals made exclusively from fresh and organic ingredients sourced from local farms for maximum flavor with Farm Fresh Meals. Just fill out a small quiz to help the company determine what meal plan works for you. And then, with a subscription plan, customize your meals as you want and get the meals delivered to you every week. Don't want to subscribe? No problem, choose from their a la carte menu and add the meals you'd like to your cart. 
My Healthy Penguin
The last one on our list is My Healthy Penguin, which delivers pre-portioned delicious meals to your front door. Your order will arrive fresh with a weekly menu postcard, and you can just pop it in the fridge and heat it up whenever you want. Ever find yourself overwhelmed staring at the delivery website and not knowing what to choose? My Healthy Penguin carefully chooses what meals to include in their weekly rotating menu based on customer feedback. This saves you time on going through an endless menu trying to choose your meals.
FAQ
What are the best healthy meal and beverage delivery services in California?
Now more and more people want to eat healthy, high-quality food. While many healthy food services are pricey, some of them thrive to deliver natural, sustainably sourced ingredients at an affordable price. These food delivery companies include Sun Basket, Fresh n' Lean, Farm Fresh Meals, and Trifecta Nutrition. If you're looking for healthy, nutrient-packed beverages, go with FUL®. You can also check out Green Chef's menu - the first USDA-certified-organic meal kit delivery service.
What is the best plant-based meal delivery service in California?
Most meal delivery services have vegetarian, vegan and plant-based menus along with traditional omnivore options. However, some people prefer getting their meals exclusively from plant-based companies to avoid any trace of animal products in their meals. If you're looking for only plant-based meal deliveries in California, we recommend Thistle and Purple Carrot. For delicious and healthy spirulina drinks - check out FUL®.
What meal delivery service is the best for families?
Cooking for a big family can be a hassle. Luckily, more and more meal delivery companies are introducing family-friendly options to their menus. The best family-style deliveries in California are California Chef, Sun Basket, and Blue Apron. They offer various options both for adults and kids as well as allow you to order several servings of one meal.