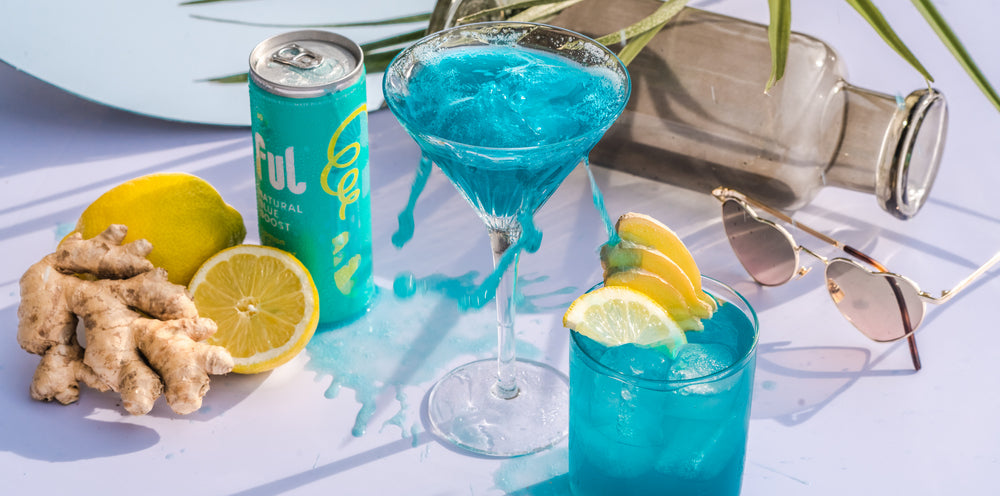 Key points 
If you want to have delicious and healthy meals delivered to your door in the Bay Area, try the following companies: Thistle, Fit Kitchen, Freshly, Blue Apron, Territory, Mealmade, Good Eggs, Jessie and Laurent. All of them provide various meal plans to suit all diets as well as give you the convenience of coming back from work without having to spend hours cooking your dinner.

Purple Carrot, Home Chef, and Sun Basket provide easy-to-make meal kits with pre-measured and sustainably sourced ingredients. Follow simple yet gourmet recipes and make yourself a hot and fresh meal in less than an hour.

Many people want to take extra care of their health, which is why they turn to consuming organic products. Meal delivery services like Green Chef and The Cupboard focus on using all-organic, premium-quality ingredients to provide you with flavorful and savory meals.

Sakara Life, Me & Mo, and Veestro are plant-based meal delivery services in San Francisco that understand the importance of including greens in your diet. Their delicious and plant-powered meals are audited to meet rigorous standards, and the companies use only sustainable, high-quality ingredients.
After the COVID-19 epidemic, people are used to spending more time at home than ever before, but it doesn't mean that you have to give up eating delicious, professional-level meals. With restaurant take-out becoming harder on the wallet year after year, there are a lot of healthy food delivery services that offer tasty and high-quality meals. The convenience of having your meals delivered to your doorstep is a no-brainer – it saves you priceless time and energy that you can spend on other things or simply take the time to relax after a busy day. To make it easier for you, in this article, we've assembled a list of the best food delivery places in San Francisco. Enjoy!
The Purple Carrot 
While the original goal of this company was to encourage people to eat more plants, it has now become a very popular plant-based meal kit delivery service. What makes Purple Carrot different from other meal delivery services is the weekly selection of breakfast, lunch, and snacks besides traditional dinner meals. The menu contains recipes influenced by global cuisines. Their plans suit all lifestyles and preferences, and you can choose from High-Protein, Gluten-Free, Quick & Easy, as well as Chef's Choice meals. Purple Carrot combines quality and affordability and provides fresh meals crafted from sustainably sourced ingredients starting from $8.32 per serving. Free shipping is a bonus too.  
Home Chef 
Home Chef's meal kits are crafted from fresh and pre-portioned ingredients along with step-by-step recipes. You can personalize your plate as you like by swapping or doubling up proteins, as well as customizing the meal to your dietary needs. If you order a meal kit for the whole family, there are kid-friendly options available. Home Chef assembles meal kits according to the cooking style you prefer: 15 or 30-minute meal prep, oven-ready, or grill ready. And if you're ready to give yourself a restaurant-like experience, try their special Culinary Collection with gourmet meals.  
FUL®
While there are a lot of delivery services that specialize in nutritious meals, there aren't as many that deliver healthy beverages. But what we drink is no less important than what we eat! With proper healthy drinks, you can infuse your body with essential vitamins and minerals as well as give it a powerful antioxidant boost. Interested? Enjoy the convenience of having delicious and healthy sparkling drinks delivered to your home without the need for unnecessary shopping with FUL®. This UK-based company makes healthy and nutrient-rich sparkling drinks from sustainably sourced spirulina extract. Spirulina is the most nutrient-rich food on the planet, but its natural taste and smell repel many people from including this algae in their diets. FUL® has found a way to make spirulina drinks that have no trace of its natural smell or taste. Plus, you can choose among their delicious and refreshing flavors.  
Sun Basket
Sun Basket offers you flexibility in customizing your meals both individually and within the categories. Most delivery services offer a ready plan that you can't change, but with Sun Basket, you can choose the meals you like best within the plan you decide to go with. If you're feeling like trying something a little more gourmet, upgrade to their premium meats, such as jumbo shrimp or pasture-raised filet. Sun Basket uses only high-quality seasonal farm-sourced ingredients. If you're on a tight schedule, you can try their 'under 20 minutes' meals as well as 'one pot' meals. Sun Basket also delivers Fresh & Ready meals that come pre-cooked, and all you need to do is throw them in the oven or microwave and have your dinner served in 6 minutes. 
Thistle
It's not a secret that Americans tend to fall short in their consumption of greens. Thistle is a meal-prep delivery service that focuses on salads, which makes it a perfect lunch or dinner option. They have breakfast options as well, with all the meals being gluten and dairy-free. With their subscription, you get access to an abundant menu as well as to combinations of different delicious cold-pressed fresh juices, snacks, and health shots delivered all around the Bay Area. If your goal is to increase the amount of greens in your diet, Thistle is definitely a number one option for you.
The Cupboard
This all-organic meal delivery service offers nutrient-dense, nutritionist-certified options to choose from weekly, along with thoughtful menu planning. The Cupboard's meals contain only 100% organic and seasonal ingredients and sustainably raised animal proteins. Choose from their paleo, vegan & vegetarian, and gluten & dairy-free menu plans and taste their textured, flavorful, and varied meals. The Cupboard pays exceptional attention to details and puts extra care into each meal. No need to stress about what to cook for your family; you can come back from work knowing that a delicious and healthy meal is just a few minutes away.
Fit Kitchen
Try custom meals offered by Fit Kitchen in each of their meal plans. Fit Kitchen's goal is to take the burden of doing all the grocery shopping, planning, and portioning the meals so that you can simply relax and enjoy a pre-cooked dish. Every meal is chef-cooked from in-season ingredients, which are all-fresh and sustainably sourced for maximum flavor. Plus, the company wants you to enjoy the best flavors possible, which is why they source the ingredients directly from the farm, and their chefs get feedback from customers to improve the meals.
Sakara Life
Sakara Life is an organic plant-based delivery service that offers delicious and healthy meal programs with truly catchy names. It has both a traditional weekly menu and special menus like Metabolism Nutrition System, Level II: Detox, and The Bridal Program. The company's philosophy is centered around the power of plants and how they can change our bodies and our minds. Explore their Signature nutrition program and see and feel the inner transformation in as little as one week. Besides delivering nourishing plant-powered meals, Sakara Life also offers a versatile variety of snacks, teas, and supplements. 
Me & Mo
Created by two sisters, Meaghen and Monica, Me & Mo is a San Francisco-based subscription meal delivery service that will help you stock your fridge with healthy and easy-to-grab and eat on-the-go meals for those with hectic lifestyles. You get nine meals a week, each well-balanced and made only from organic and seasonal fruits and vegetables and gluten-free grains. All their protein is sourced from farms that support sustainable practices.
Freshly
If you can't cut back on your favorite comfort foods, then Freshly may be the go-to option for you. This delivery service provides you with your favorite meals but makes them healthier and takes them to the next level with the help of professional chefs. They also have a separate allergy-friendly menu that includes gluten and peanut-free options. However, there are not many options for those who follow a vegan or vegetarian diet. They've also released a new FreshlyFit menu that includes different paleo and keto-inspired meals, as well as a FreshlyBusiness plan that delivers your order to your office instead of a doorstep. Freshly is built around the idea of cooking with less sugar and fewer processed ingredients and making your meals more nutritious by changing some ingredients. You can choose up to 12 meals per week. Keep in mind that the per-serving price drops as you increase the number of servings.
Blue Apron 
Blue Apron has been on the delivery market for quite some time now, and they achieved it by providing simple and delicious, sometimes adventurous, family-friendly recipes. With regular or vegetarian meal plans as well as health-conscious and diabetes-friendly options, Blue Apron has something to offer for all tastes and diets. Plus, the company is dedicated to helping the planet and supporting conscious environmental politics by sourcing sustainable ingredients and seafood and using recyclable packaging. Their delicious and easy-to-make meal kits are delivered to your doorstep weekly, along with simple recipe instructions. All their meals take less than 40 minutes to cook, and their menu also features kid-friendly recipes.  
Territory
Territory takes fresh chef-crafted meals to the next level, offering a great variety of savory and delicious dishes for your dinners. Keep up with your health and diet goals with Territory's gluten, dairy, and refined sugar-free meals. You can choose among their Paleo, keto, vegan, vegetarian, and Mediterranean plans and subscribe to weekly deliveries. When placing the order, you can also customize the serving size and go with Standard or Boost meals. All the orders come in recyclable or compostable packaging, and you can feel good knowing that Territory donates a meal to people in need from every meal you order.
Mealmade
Mealmade is a lifesaver if you follow the paleo diet and don't have the time and energy to plan your meals. The meals are made to order, and it takes less than a few minutes to heat and serve them. Mealmade also offers some paleo-friendly pastries and other desserts so you can finish your delicious meal with something sweet. Mealmade also makes a few paleo baked goods, which is a bonus. Also, they've created a Super Bowl menu for those who still want to indulge mindfully.
Veestro 
Veestro is another exclusively plant-based meal delivery service for you to try in San Francisco. This service will allow you to get your daily vegetable servings and nourish your body with high-quality, GMO-free, mostly organic ingredients. Anyone on the vegan diet knows that it requires way more planning and preparation than a regular diet. Veestro will provide you with frozen fully-cooked meals to snack on whenever you feel hungry. Choose the plan to best fit your goals and needs: the weight-loss menu or the standard menu. You can also simply order a la carte if you can't commit to one meal plan. On their website, you can filter meals to browse only low-calorie, nut-free, gluten-free, and Kosher options. Plus, there are some adventurous options from cuisines from around the world to try.
Green Chef
This USDA-certified organic delivery service is all about delivering premium-quality restaurant-like meals. Choose a meal plan that works for you: Keto + Paleo, Plant-Powered, or Balanced Living, and order three or four meals for up to six people weekly. This option is great for families or big companies! Green Chef uses exclusively green packaging, and all their meals come in recyclable packaging with eco-friendly insulation and ice packs. Enjoy the convenience of having delicious organic meal kits and easy recipes delivered to your doorstep, and rest easy knowing that you can skip or cancel the delivery any time you want!
Good Eggs
Versatility is something Good Eggs is praised for all the time, as its customers can choose between purchasing a single meal kit, instant pot kits, and 3-dinner kits. Plus, you get a pretty good choice of side salads to add to your lunch. Good Eggs has family-friendly meal kits with options to satisfy everyone's appetite and needs. Besides delivering delicious and healthy meal kits, Good Eggs also offer different pantry items to please your eye while cooking. It gives you a similar experience as if you were visiting a local farmer's market but without long queues and overcrowded parking lots. All the ingredients are sustainably sourced and meet the highest quality standards. Not in the mood for cooking? Good Eggs has a selection of pre-cooked meals that you can enjoy.
Jessie and Laurent
Founded in 1981, Jessie and Laurent have been beloved by customers in the California area for almost 40 years. Their custom-tailored meals include only the freshest ingredients that you can track back to the source on their website. Jessie and Laurent hand-cook all their stocks, sauces, and spice blends so that you can have a true homemade meal experience. Their meals will meet all dietary needs and appease all appetites. You can also cancel or skip deliveries at any time.
FAQ 
What is the best vegan meal delivery service in the Bay Area?
People who follow a vegan diet know that it takes extra time and attention to plan vegan meals. That's why they look into ordering their meals from delivery companies. If you live in San Francisco, Sakara Life, Me & Mo, and Veestro are the best plant-based food delivery companies for you. They allow you to track the nutrients you consume while enjoying tasty plant-powered meals. If you're looking for a healthy bottled beverage, try FUL® sparkling spirulina soda.
Where can I get home food delivery in the Bay Area?
The home food delivery market in the Bay Area offers a ton of options, and it may be overwhelming to find a good one. We recommend the following companies based on their customer reviews and the menus they provide: Thistle, Fit Kitchen, Freshly, Blue Apron, Territory, Mealmade, Good Eggs, and Jessie and Laurent.
What is the best meal kit delivery in San Francisco?
Meal kits are not as quick as pre-made meals, but they still save you time on grocery shopping and ingredient prep. Purple Carrot, Home Chef, and Sun Basket are the best meal kit delivery services in San Francisco that offer delicious meal kits with pre-measured and sustainably sourced ingredients along with easy step-by-step recipes. Sun Basket also has a separate menu of pre-made meals for those times when you don't feel like cooking.