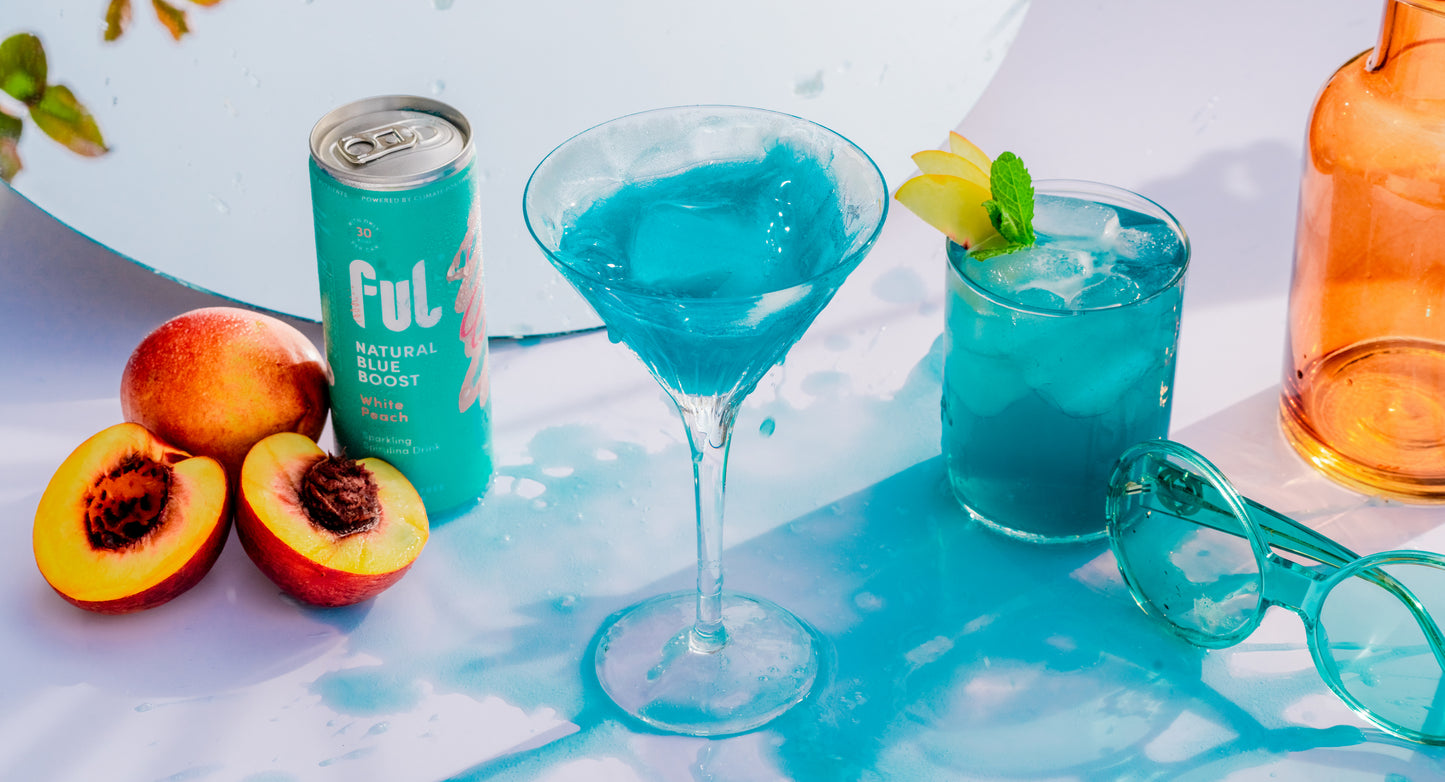 Key points
If you're looking for the best prepared meal delivery services in Manchester, Remedy Kitchen, The Good Prep, Gainz Kitchen, All Real Meal, Batch & Thyme, Love Yourself, Out of The Box Food, and Balance Box are great options.

Wild at Heart and Root Kitchen are great vegan meal delivery services in Manchester that deliver fresh and plant-powered meals. 

People who monitor their calories should try ordering their meals from Gym Eat Repeat, Macro Meals UK, and Premier Meal Prep.
Food delivery services are life savers in our hectic world. Nothing is better than coming home to a delicious pre-made meal that takes a few minutes to serve. In this article, we've gathered the best places to order healthy and savoury meals in Manchester.  
Remedy Kitchen
Remedy Kitchen offers healthy meal prep plans for Manchester residents. Remedy Kitchen delivers freshly prepared meals packed with vitamins and nutrients. As the service quickly became everyone's favourite healthy pick, they started making gluten, dairy & refined sugar-free meals. You can order a delivery to your doorstep or collect the food from Remedy's restaurant located in the city centre. Their meal plans are versatile and suit all tastes and preferences. You can choose from Vegan, Vegetarian, Meat Based, and Pescatarian plans and order 1 or 2 meals per day. Don't forget to check out their Soup Detox Meal Prep Bundles, 5-Day Meal Prep Taster Cleanse, and Nutritious Smoothie Meal Prep Bundles. If you need a little help to make your mornings easier, they also offer a Breakfast Meal Prep option.  
Gym Eat Repeat 
This meal delivery service is perfect for gym junkies. Whether you want to lose weight, maintain weight or gain muscle, Gym Eat Repeat has a meal plan for you. Choose a plan that works for you, and let the company prepare your order and deliver freshly cooked meals to your doorstep. You can also choose from their a la carte menu and pick meals that are gluten-free, dairy-free, keto, plant-based, or keto. This is an excellent option for those who have no time for cooking or want to make sure that they get all the nutrients they need.
The Good Prep
The Good Prep offers a large selection of meal plans for all tastes, dietary needs, and preferences. Their plan options include Trim & Slim, Maintain & Sustain, Grow & Gain, Balanced Plan, or Power & Plants if you're looking for a vegan meal plan. They also have a 2-day Taster that you can try if you cannot decide on the meal plan right away. You also have the option to add 5 snacks to your order and finish it up with delicious detox juices. This service delivers orders twice a week to provide you with the freshest meals. The delivery is free and contactless, and you can easily skip or cancel at any time.
Do you love healthy food? Then you probably love tasty natural beverages that are packed with nutrients! Try FUL® sparkling spirulina drinks today and enjoy all the benefits of spirulina without any of the unpleasant algae taste!
Macro Meals UK
Enjoy the convenience of having custom-made meals delivered to you. This premium meal prep delivery service offers freshly prepared meals made from the best organic ingredients. Whether you're looking for weight loss or muscle gain or want to choose a keto, vegan, pescatarian, vegetarian, halal, or gluten-free diet, Macro Meals UK has it all. They also have a wide selection of delicious breakfasts, snacks, and Chef's seasonal specials. 
Gainz Kitchen
Gainz Kitchen offers chef-crafted tailored meal plans made from high-quality ingredients. You don't need a subscription to have their meals delivered to your doorstep. Their freshly prepared, protein-rich meals are the best way you can nourish your body and become a better you. Not only do they offer a personalised meal plan, but they also assign a nutritionist to answer all your questions and help you adapt. The company focuses on using seasonal and fresh, high-quality ingredients in its meals. You can order up to 5 meals per day for 5, 6, or 7 days of the week. Select from their meat, fish, vegan, veggie, and keto meals. Plus, they also have a mobile app that helps you track your progress. 
All Real Meal
All Real Meal will make you feel like you have a personal chef in your kitchen! With this service, you will no longer have to go grocery shopping or spend time making food from meal kits. All the meals from All Real Meals take less than 5 minutes to reheat, and their menu changes weekly, so you will always have some delicious options to try. Your order will be delivered by the driving team, but you can also opt for contact-free delivery.
Balance Box 
Balance Box delivers rejuvenating and nutrient-rich meals directly to you. Save your time on shopping, cooking, and cleaning afterwards by ordering their prepared meal boxes. Each order comes with breakfast, lunch, dinner, and 2 snacks, which gives you the freedom to eat healthily and satisfy your cravings for delicious snacks. You can choose from Vegetarian, Pescatarian, or Plant-Based Boxes. If you need to reschedule the deliveries, the company gives you plenty of flexibility in this regard. 
Are you trying to stay away from sugary fizzy drinks? Try FUL® sparkling spirulina drinks for a healthy and natural sugar-free alternative!
Batch & Thyme
Batch & Thyme focuses on serving high-quality food and provides you with the freshest, well-balanced home-cooked meals. With this delivery service, you get small batches of restaurant-like meals that are delivered frozen for maximum freshness. The meals are perfectly portioned to minimise food waste. Batch & Thyme also emphasises sustainable delivery. Their food is delicious, healthy and affordable. Plus, you can ask them to change your meal based on dietary restrictions or your preferences, and you won't be charged for these customisations. 
Love Yourself
Fueling your body with nutritious meals is the key to well-being. If you want fresh, delicious, well-balanced chef-crafted meals, Love Yourself is a great service to order from. All meals are prepared by a gourmet chef and nutritionist, and for each day, you receive breakfast, lunch, and dinner, along with two snacks. Enjoy the freshest high-quality ingredients and meals free of additives and preservatives.
Out of the Box
Founded in 2020, Out of The Box believes that quality food doesn't have to be time-consuming and with this service, you can enjoy savoury and delicious meals delivered directly to your doorstep. You can order up to 10 meals per week and have them delivered on Wednesday or Sunday. The company offers plenty of choices, including high-protein, low-carb, vegan, high-veg, and vegetarian meals. They also have a selection of meals under 500 calories for those who monitor their calorie intake. Some of their popular meals are vegan sweet potato katsu curry, chicken, chorizo & saffron paella, and greek meatballs with mushroom rice pilaf.
Wild at Heart
Wild at Heart delivers fresh and nutritious vegan meals. Vegans know how hard it is to make sure that you get all the vitamins and nutrients you need, but Wild at Heart saves you from that hassle. The company values sustainability, community, and compassion and crafts its meals from ethically sourced plant-based ingredients. Each meal is delivered in compostable containers, and you can order up to 8 meals per week. You can try a one-time order or go with a subscription plan. 
Want to get a boost of nutrients when you hydrate with a refreshing sparkling beverage? Try FUL® sparkling spirulina drinks!
Premier Meal Prep
If you're closely monitoring your calories, you should try Premier Meal Prep, which is one of the most popular meal delivery services among gym junkies and bodybuilders. They have a flexible subscription, and you can also prepay and purchase their vouchers to save money on your future orders. Just choose your meals, place your order and have it delivered to you on Sunday. They also have nationwide delivery.
Root Kitchen
This is another vegan delivery service that offers tasty and plant-powered frozen meals, all made by chefs from scratch. The meals are cooked in small batches for maximum freshness. If you want to try a vegan diet or incorporate more plans into your regimen, Root Kitchen is a great place to start. Some of their most popular meals are Tikka Masala & Rice, Butternut Squash Lasagne, Thai Red Curry, and Mediterranean Vegetable Pasta. 
Tastily
Tastily is a team of food lovers and expert chefs who want to promote healthy eating. Tastily emphasises flavour and texture and makes sure their customers get the best quality foods. Each meal is chef-crafted with care to meet the highest nutritional standards. EveryTastily meal contains seasonal ingredients and is packed with vegetables.
Do you want to consume more spirulina but can't handle its taste? Order a pack of FUL® sparkling spirulina drinks and enjoy a delicious nutrient boost!
FAQ
What is the healthiest home delivery food service?
There are a lot of healthy meal delivery services in Manchester, such as Remedy Kitchen, The Good Prep, Gainz Kitchen, All Real Meal, Batch & Thyme, Love Yourself, Out of The Box Food, and Balance Box. They prepare delicious chef-crafted meals and deliver them directly to you.
What is the best vegan meal delivery service in Manchester?
Most meal delivery services have vegan-friendly menus, but there are also numerous all-vegan deliveries, such as Wild at Heart and Root Kitchen. They will stock up your fridge with frozen prepared meals that you can enjoy anytime.
Where can I get protein-packed meals in Manchester?
Gym Eat Repeat, Macro Meals UK, and Premier Meal Prep are meal delivery services that focus on providing well-balanced meals that will help you reach your fitness goals. They offer different meal plans depending on your needs and preferences.