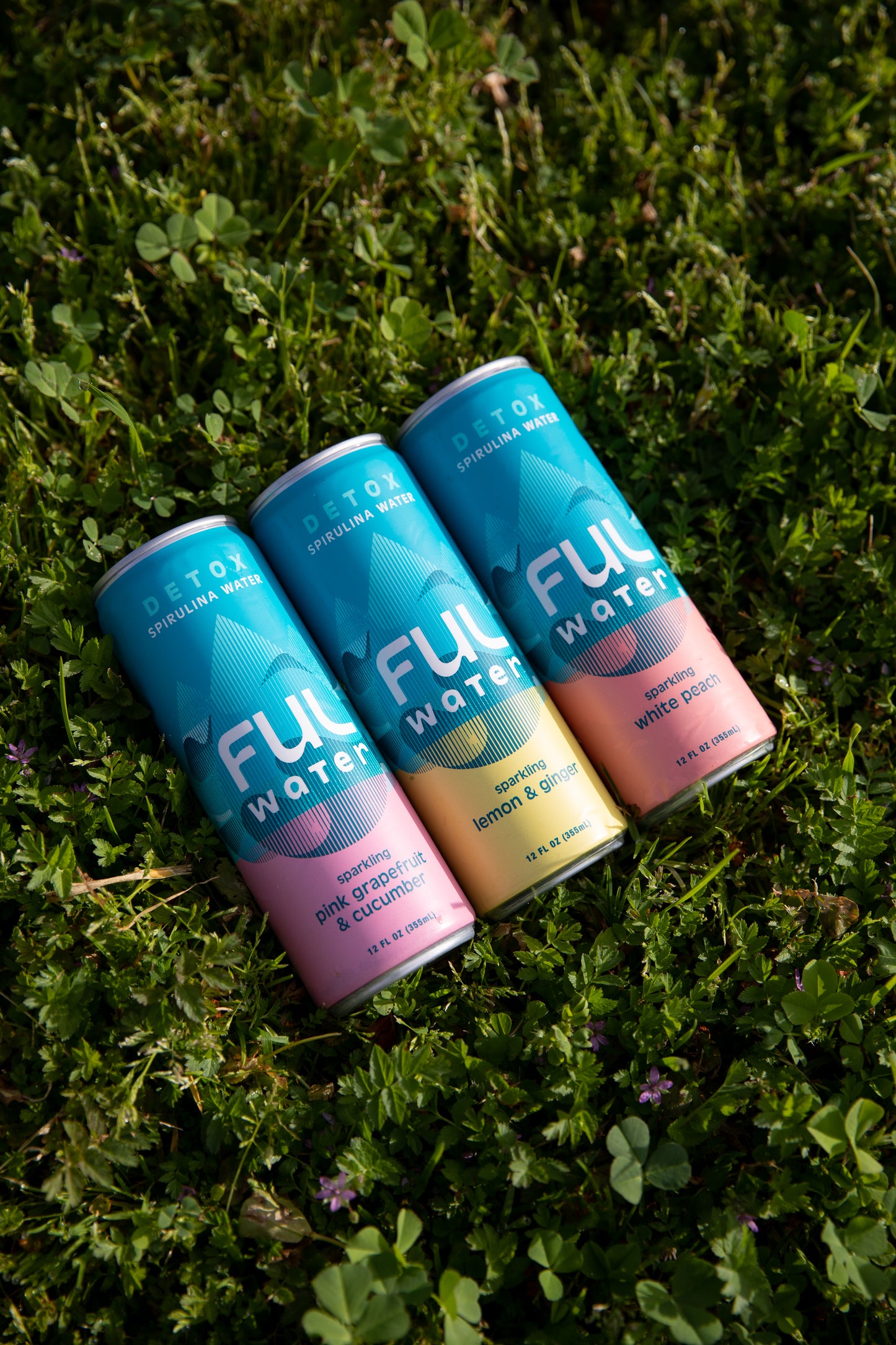 Key points
The best family-friendly meal delivery services in Chicago are Blue Apron and Home Chef. They offer more servings per meal, making them perfect for big families. Services like HelloFresh, Dinnerly, Yumble, and Meal Village have kid-oriented menus to suit even the biggest picky eaters.

If you're looking specifically for plant-based meal delivery services in Chicago, look up Mosaic and Veestro. Green Chef is not strictly vegan, but it has a separate plant-powered menu.

Other healthy meal delivery services to try in Chicago are Meez Meals, Sunbasket, Freshly, Chefmade, Fresh Midwest, Fresh N Lean, and Eat Clean Chicago. 
Chicago is one of those big and bustling cities where cooking isn't something people want to spend their time on after a long, busy day. That's why the Chicago meal delivery service market is constantly expanding, with new places popping up all the time. By having healthy and fresh meal plans or pre-cooked meals delivered to your doorstep, you can save yourself tons of time and energy on grocery shopping, cooking, and cleaning. In this article, we gathered the 18 best places in Chicago where you can order healthy and delicious meals.
Sunbasket
Sunbasket is a nationwide delivery service that uses a restaurant-style approach. Their meals include farm-sourced and wild-caught ingredients, and you have a choice between meal kits and Fresh & Ready meals. Sunbasket offers different meal plans as well as diabetic and paleo options. You can also pick meals from different plans to diversify your diet and try something new every time.
Blue Apron
Blue Apron is a great meal delivery service for families, as you can choose meal plans for up to four servings for four meals. They have wellness and vegetarian menus, each offering delicious and quick-to-cook meals. These meal kits also have kid-friendly foods, such as baked chicken and pasta, so you don't need to worry whether you will need to cook something separate for your child. Plus, the recipes are very easy and take less than 40 minutes to prepare. Blue Apron also has an app with videos to help you pick up some new cooking techniques.
Many people don't like spirulina because of its off-putting smell and taste. FUL® found a way to sustainably incorporate spirulina extract into delicious and healthy sparkling drinks. Try FUL® now!
HelloFresh
HelloFresh is another company that delivers meals in the contiguous US. All you need to do is decide on the size and number of meals and pick a weekly delivery date that works for you. All the ingredients come in separate paper packages, and each meal kit comes with recipe cards. HelloFresh also offers Veggie Meal and Calorie Smart plans, as well as a Family Friendly plan with special options for kids. The company emphasizes using seasonal ingredients and only sustainably sourced proteins.
Green Chef
Green Chef is a healthy meal delivery service that uses only sustainably sourced ingredients. All ingredients are also GMO-free and certified USDA organic. You have a choice between three plans: Keto + Paleo, Balanced Living, and Plant-Powered. Green Chef meals suit any type of diet, including omnivore, vegan, vegetarian, keto, paleo, pescatarian, and gluten-free. You can also choose whether you'd like your meals to be delivered weekly or biweekly. The menu changes every week, so you won't get bored with eating the same meals over and over again. 
Martha Stewart & Marley Spoon
This food delivery company collaborates with Martha Stewart and provides different recipes, including family-friendly, quick-to-cook, and gluten-free options. Their menu offers 40 choices every week, and you can find step-by-step photos of the cooking process on their website, as well as clear instructions. This delivery is a great choice for those who want restaurant-quality food and have a little more time to cook. The meals have very thoughtful touches that instantly elevate the taste and quality. 
Home Chef
What makes this delivery service stand out among others is its flexibility. Green Chef allows you to select your meals ahead as well as order pre-made meals. Home Chef offers both kits that you need to cook and pre-made meal kits that you only need to assemble. Plus, you can make different customizations in each order; for example, add more protein if necessary. You can also order up to eight servings per meal which makes this service great for big families.
Freshly
With a weekly subscription to Freshly, you'll get fresh and chef-made meals delivered to your doorstep. Freshly provides fully prepared meals that you only need to microwave. Freshly focuses on using less sugar and fewer processed ingredients while enriching the meals with nutrient-dense foods. The more meals you order - the more money you save. There are a lot of categories on their website, including Carb Conscious, Protein Powerhouse, Curb Calories, and Sodium Smart. As an option, you can go with their gluten-free, soy-free, or dairy-free meals - Freshly has it all.
Are you having a hard time finding healthy soda alternatives? What if we tell you that you can get all the benefits of spirulina in a delicious sparkling drink that serves as the perfect soda substitute? Treat your body with a blast of nutrients and antioxidants with FUL® spirulina drinks.
Chefmade
Chefmade offers a sort of mix between pre-cooked meals and meal kits with recipes. The meals often come with delicious garnishes for extra flavor. Chefmade's menu also features drinks like juices, pressed coffee, and chai lattes. The menu updates every Monday, and you have time to choose what you want by Thursday. The meals are delivered fresh in a refrigerated, fully recyclable bowl. On their website, you can sort all the meals using filters to browse FIT, keto, Meals under $75, and other options.
Dinnerly
Featuring more than a dozen options every week, Dinnerly is a great delivery service for those who seek delicious and easy-to-make meals. There are kid-friendly options as well, which makes Dinnerly another delivery we would recommend for families. Each meal takes less than 30 minutes to cook and consists of up to 5 steps. Dinnerly is not a fancy delivery, but it offers more simple meals that are still delicious and home-made. You can skip a delivery any time.
Mosaic
If you're in the market for deliveries that specialize in plant-based meals, then order Mosaic. Every meal is enriched with plant-based protein and is delivered frozen for maximum freshness. You can choose from more than 30 meal options and have them delivered to your doorstep every week or less frequently. Mosaic is a great place to order oat and veggie bowls that make a great breakfast, lunch, or dinner.  
Yumble
Yumble is a kid-focused meal delivery service that offers well-balanced meals to suit even the biggest picky eaters. All the meals and snacks are nutritionist-approved, so you can confidently order your kid's lunches from them. Yumble incorporates fruits and veggies in every meal to provide a nutrient-dense and delicious breakfast, school lunch, and dinner. Plus, each meal box comes with a fun new activity for your kid.
Does your child love soda, but you're terrified of its effects on their health and teeth? Try FUL® sparkling spirulina drinks for a healthy, delicious, and sugar-free soda alternative. 
Fresh Midwest
This new healthy delivery service provides gourmet meal kits with locally sourced ingredients. Fresh Midwest aims to include the best quality meats and seafood, which will wake up your taste buds as if you were at a restaurant. Their website features a "Restaurant Made" section where you can find different favorites from Dawson, Beatrix, the Cheesecake factory, and many more. You don't need a subscription to order from Fresh Midwest, so you can place an order at any time and choose a suitable delivery date.
Veestro
Order from Veestro for plant-based, organic meals without GMOs or preservatives. Enjoy their chef-crafted dishes that contain no trace of animal products. All the orders can be filtered by nut-free, gluten-free, low-calorie, high-protein, and other filters to help you create a perfectly balanced diet that suits your needs. Be ready to spend some time choosing from their large selection of over 50 options. Everything is delivered prepared and frozen, and all you need to do is heat the meal and enjoy!
Meez Meals
The name of this delivery service holds the concept of "keeping everything in its place" from the French "Mise En Place". Meez Meals' goal is to do all the hard work for you and deliver a meal kit with pre-chopped and pre-measured ingredients. All their kits come with pre-washed and peeled vegetables and cut-up meat, so you just need to follow easy step-by-step instructions to enjoy a delicious and healthy meal. Their menu often uses local ingredients and is pretty diverse, so you won't lack options to choose from.
Eat Clean Chicago 
This Chicago-oriented meal delivery company provides healthy and nutritious meals for people who don't have time to track their diets. The company aims to bring awareness to the food we eat and help people effortlessly improve the diet decisions they make when living a busy life. They also have a special Rewards Program where you earn points for every order you place. Once you've accumulated some points, you can purchase new meals with the points you've earned.
Looking for a way to give your body an antioxidant boost? Try FUL® spirulina drinks! Rich in phycocyanin, these drinks have potent antioxidant, anti-inflammatory, and even antiviral properties! Choose your flavor and enjoy a tasty and healthy drink.
Fresh N Lean
Fresh N Lean is another delivery company that can help you pack your fridge with delicious and healthy meals for a whole week. That way, you don't need to worry about shopping or prepping and can focus on other things. All the meals are chef-prepared, so it's almost like having your own chef in your kitchen! The menu changes every week and includes only high-quality proteins, healthy fats, and organically sourced ingredients. Every dish is approved by their team of dietitians, so you know for sure that you get a well-balanced meal. Choose from their array of diet plans and customize the delivery schedule according to your needs.
Meal Village 
Meal Village offers fresh and high-quality meals that are delivered to your home, so you don't have to bother ordering take-out after a busy day. Their weekly menus feature nutritious and delicious meals made by a team of chefs. There's a separate section for kid-friendly meals as well as sections with desserts, soups, bowls, and plant-based meals, which makes Meal Village perfect for all types of diets.
Healthy For Life
The last option on our list is Healthy For Life, which delivers healthy and nutritionally controlled meal plans throughout the state. Choose from 1200 calorie, 1500 calorie, and 2000 calorie daily meal plan options and take advantage of their virtual meal planner and expert advice on the best meal plan for you. Whether you need to stay in shape or reach your health goals, Healthy for Life is a great place to order from. They offer a traditional and vegetarian menu, both of which are well-balanced and made from scratch with raw ingredients.
Most over-the-counter spirulina is grown in open raceway ponds in China or India and may be contaminated with heavy metals. FUL® produces spirulina in ultra high-tech bioreactors to preserve the purity and quality of the spirulina and avoid any contamination. With FUL®, you get a nutritious drink made from high-quality spirulina extract.
FAQ
What is the best meal delivery service in Chicago?
The best meal delivery services in Chicago are Meez Meals, Sunbasket, Freshly, Chefmade, Fresh Midwest, and Fresh N Lean. For family menus, order from Blue Apron, Home Chef, HelloFresh, Yumble, and Meal Village. Mosaic and Veestro specialize in plant-based menus.
Are meal kits worth it?
Many people wonder whether ordering meal kits is worth the money. The answer is yes, if you have a busy lifestyle and tend to order restaurant take-out often, then you may consider switching to meal kits. They come in different serving sizes and can be suitable both for singles and big families. Plus, you'll save tons of time grocery shopping, cooking, and cleaning.
What is the most affordable prepared meal delivery service in Chicago?
The cheapest healthy meal delivery services in the Chicago area are HelloFresh and Dinnerly. The best meal deliveries for families with kids are Yumble, Martha Stewart & Marley Spoon, and Meal Village.
Are ready-made meals unhealthy?
While pre-made meals may sound like regular fast food, in reality, you get healthy and nutritious chef-made meals. All pre-made meals are shipped frozen or fresh, and all you need to do is heat them. Meal delivery companies aim to provide the best quality dishes with high nutritional value.