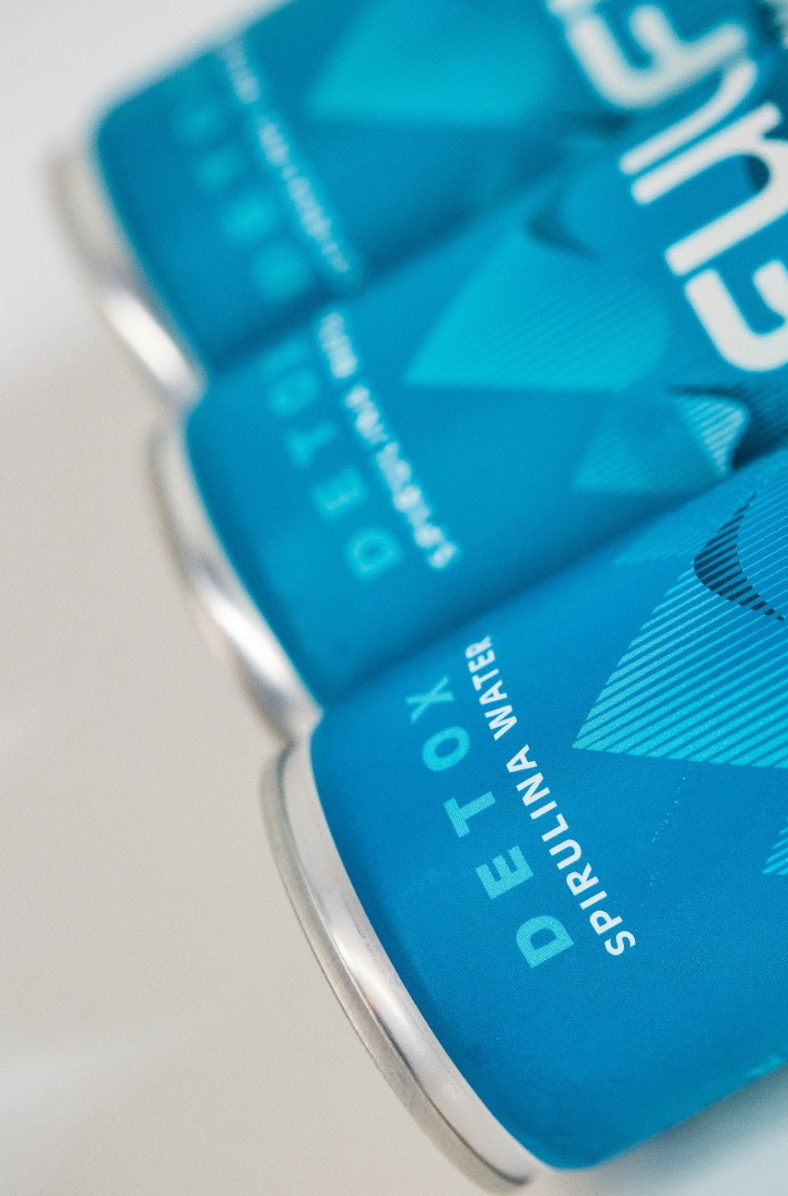 Key points
Organic meal delivery services offer a convenient and easy way to save you time on cooking and cleaning. This lifestyle also saves you money since all the meals are pre-planned, which eliminates food waste.

If you're looking for plant-based organic meal delivery services in New York, Purple Carrot, Daily Harvest, Sakara Life, and Green Chef are the best options. These companies use fully recyclable and biodegradable packaging and provide nutritious meals made from organic ingredients. 

For people who're in the market for meals that include organic grass-fed proteins, the following companies offer diverse menus: Sunbasket, Trifecta, Mademeals, and Provenance Meals.
Organic meal delivery services are life savers, especially for New Yorkers with hectic lifestyles. Besides saving you time and energy, meal delivery services provide you with the convenience of eating all-organic and all-natural meals, so no more worries about the potential GMOs or pollutants! While many people are biased and think that organic deliveries are pricey and not worth it, depending on the company you order from, they might actually save you money and decrease food waste. In this article, we present a list of the best organic meal delivery services in New York that deliver delicious meals for a reasonable price.
Daily Harvest
Daily Harvest is probably the most well-known organic meal delivery service in New York that features non-traditional items like smoothies, bowls, soups, and flatbreads. All the meals are plant-based and made from locally sourced ingredients. All their products are shipped frozen for maximum freshness and arrive in sustainable packaging. You can filter their menu according to your dietary needs and preferences. Daily Harvest offers three types of subscriptions, each with a discount. You can enjoy their diverse smoothie and bowls menus, pick dishes for breakfast, lunch, and dinner, as well as choose coffee and desserts. The company also offers free delivery.
Mademeals 
Mademeals harvests only high-quality, responsibly grown ingredients to create almost organic meals that don't contain GMOs. The company is committed to minimizing food waste, so it takes orders in advance to plan deliveries responsibly. Their menu includes both plant-based and meat-based meat kits made from hormone-free meats and sustainable seafood.
Did you know that NASA used spirulina as a dietary supplement for astronauts on space missions? Spirulina is the most nutrient-dense food on the planet, and FUL® found a way to incorporate this superfood into a delicious sparkling drink. Find out more here. 
Purple Carrot
Purple Carrot delivers plant-based meals packed in recyclable packaging to your doorstep. All meal kits are delivered frozen with nontoxic ice packs to preserve freshness. Purple Carrot allows you to fully customize your meal kits and choose the number of meals and the number of servings you want per week. Their diverse menu features different breakfast, lunch, snacks, and dinner options, and all the ingredients are labeled. You can cancel the delivery or skip it any time with no additional fees.
Sakara Life
This premium plant-based meal service offers a wide variety of fresh and raw produce. Sakara Life cooperates both with certified organic farms and with farms that use organic practices. You can choose from three meal plans and different seed and nut blends. Plus, the company offers an abundant selection of teas and supplements. There are different programs as well, such as the Signature meal program and Detox or Bribe programs, where you get teas, supplements, etc. It may be more pricey than other delivery services, but you get high-quality meal kits with additional perks like beauty products and health coaching.
Trifecta
Trifecta has one of the largest menus among all companies on this list and delivers organic meal kits made from free-range and grass-fed proteins. It is one of the few meal delivery services that features a prep meal plan. You can choose any combination of premade proteins, vegetables, and carbs. The site also calculates how many meals you'll end up with and the cost per meal. Trifecta offers free shipping and uses recyclable and biodegradable packaging.
Provenance Meals
With Provenance Meals, you can enjoy both the standard weekly menu and detox options. Their menu suits all tastes and needs and consists of organic, balanced, and delicious meals. All meal kits are gluten-free, dairy-free, and refined sugar-free, and the recipes are developed by professional nutritionists. As an option, you can order a chef's tasting menu that includes three meals and a snack for two days and is based on your diet preference (plant-based or omnivore).
Spirulina is one of the best plant-based sources of protein which makes it a must-have in a vegan diet. FUL® spirulina has a higher potency and bioavailability than most of the pills and powders available on the market. Try delicious FUL® sparkling spirulina drinks to effortlessly boost your daily protein intake.  
Looking for a deciduous, healthy, and sugar-free alternative to soda that can be delivered to your doorstep? Try FUL® sparkling spirulina drinks today!
Veestro 
Veestro is another organic plant-based delivery service that features a la carte and weight loss plans. The weight loss plan consists of 5 or 7-day meal kits developed with a special menu, and with a la carte, you can choose the dishes yourself. You can also filter all the foods to choose only soy-free, low-calorie, or nut-free options, which makes it a great delivery service for people with more specific dietary needs.
Territory
By ordering from Territory, you can enjoy meals cooked by local chefs using only nutritious and responsibly sourced ingredients. Their seasonal menu includes more than 30 meals you can choose from every week, and you can also customize your plan by diet (vegan, paleo, or Whole30), ingredients, or macronutrients. The meals are delivered to your doorstep in recyclable or compostable packaging, and Territory also donates a part of the profit from every meal to Feeding America.
Pete's Paleo
Pete's Paleo is a popular organic meal delivery service that delivers its meals to all 50 states. The menu changes seasonally and features local and organically grown ingredients as well as grass-fed proteins. You can also track their suppliers on the website. The gourmet dishes come in single servings, and you can also go with a "lite" menu that features smaller portions of menu items. Pete's Paleo offers both single order and subscription plans. The meals are shipped fresh or frozen, depending on what you choose.
Hungryroot
Both a grocery store and a meal delivery service, Hungryroot is another place you can get delicious meals from. Their website offers you to take a quiz that determines your dietary habits and needs, likes, and dislikes, and creates a customized plan afterward. This plan includes groceries along with 10-minute recipes developed by their chefs. All the meals contain no artificial sweeteners or preservatives. Your order will come in recyclable packaging with biodegradable ice packs. In case of overstock, Hungryroot donates everything to local food banks to avoid food waste.
Green Chef
Founded in 2014, Green Chef was a pioneer of certified organic meal delivery service. They deliver healthy, easy-to-cook, and sustainable meals with organic ingredients and high-quality proteins. The company has various meal plans, however, they offer only lunch and dinner. Green Chef uses mostly compostable and recyclable packaging and supports only green practices, claiming that they have 100% carbon and plastic offset when it comes to packaging.
Did you know that FUL® fully recycles CO2 emissions? Our spirulina is produced in ultra high-tech bioreactors to preserve its purity and premium quality. With FUL®, you don't have to worry about spirulina contamination and can simply enjoy a delicious, nutrient-dense sparkling drink.
One Potato
This family-oriented and organic meal delivery service is perfect for those who look for both adult-sized and child-sized meal portions. The menu is divided into three parts, and their Seasonal Favourites change weekly. One Potato also offers a selection of cookie doughs and smoothies. You can order two or three meal kits per week and choose the number of servings from two to six. All the orders are shipped for free in 100% recyclable and biodegradable packaging.
Sunbasket
Sunbasket offers meal plans for all diets as well as different meal add-ons. They have an abundant selection of proteins, and most ingredients are all-organic. Sunbasket's specialty is meal kits, but you can also order cooked and single-serving meals along with different add-ons such as fresh juices, egg bites, and snacks. With their subscription, you can order up to five meals per week, but you can also request up to eight servings per week manually, which means you can get up to 20 servings of delicious and healthy food weekly. The bigger the order - the smaller the price per serving.
Fresh n' Lean
Fresh n' Lean offers multiple plans to suit different diets, and all their meals are gluten-free. You can order three meals for each day of the week and enjoy exquisite items like cheesy bacon chicken, mushroom and spinach frittata, Mediterranean salmon, and bearnaise aioli steak with sweet potatoes. All the meals come in a single serving, but you can also choose larger dishes from a meal prep menu. The company also has a protein-plus plan that athletes may enjoy. You also choose your delivery date,s and you can always skip, pause or cancel your subscription.
Mindful Chef
Mindful Chef is a certified B Corp that originated in the UK. This service provides gluten and dairy-free meals established by nutritionists. In your order, you'll get delicious meals cooked from locally and ethically sourced ingredients. You can choose up to a four-person plan. Each order comes in recyclable packaging with nontoxic ice packs. Plus, for every meal you buy, Mindful Chef donates a school meal to children in poverty. The shipping is carbon-neutral as well. 
Green Top Farms 
Green Top Farms sources its ingredients from family farms across the state to support local supply chains and sustainable practices. The company prioritizes the planet's well-being in every step of its supply chain. They also donate food to local food banks and people in need through different community partners. Besides delivering meals to your doorstep, Green Top Farms also cater to corporate events and prepare school lunches. Their signature Farm Feast menu allows you to build your meal and customize it for small or large groups.
Marquet 
As a New Yorker, you can select delicious meals from Marquet's variety of signature dishes and specialty meal options. You can either pick up your order at their store or choose local delivery. The meals are delivered in microwavable and oven-safe containers, so all you need to do is heat them. Marquet provides delicious and nutrient-dense meals, so you don't have to deprive yourself of your time. The company ensures that the meats are hormone-free and all ingredients are organic and nutritious.
FAQ
What is the best organic meal delivery in New York?
New York has a lot of organic meal delivery services that serve delicious meal kits. If you're looking for delivery companies, try Purple Carrot, Fresh n' Lean, Hungryroot, Green Top Farms, Mindful Chef, Daily Harvest, Sakara Life, One Potato, Marquet, and Green Chef. For a meat-based diet, choose Sunbasket, Mademeals, and Provenance Meals.
Which meal delivery service is the healthiest?
There are a lot of healthy meal delivery services that offer meals for different diet types. For plant-based food lovers, try Purple Carrot, Daily Harvest, Sakara Life, and Green Chef. For meat-based diets, Sunbasket, Mademeals, and Provenance Meals are good options.
Are meal kits worth buying?
Yes, if you want to prioritize your personal time, then meal kit deliveries are what you need. They end up being cheaper than restaurant delivery, and you get fully prepped nutritious meals delivered to your door, so you have time to relax and enjoy your meal after a long day. Meal delivery saves you hours of cooking and cleaning and helps eliminate food waste.