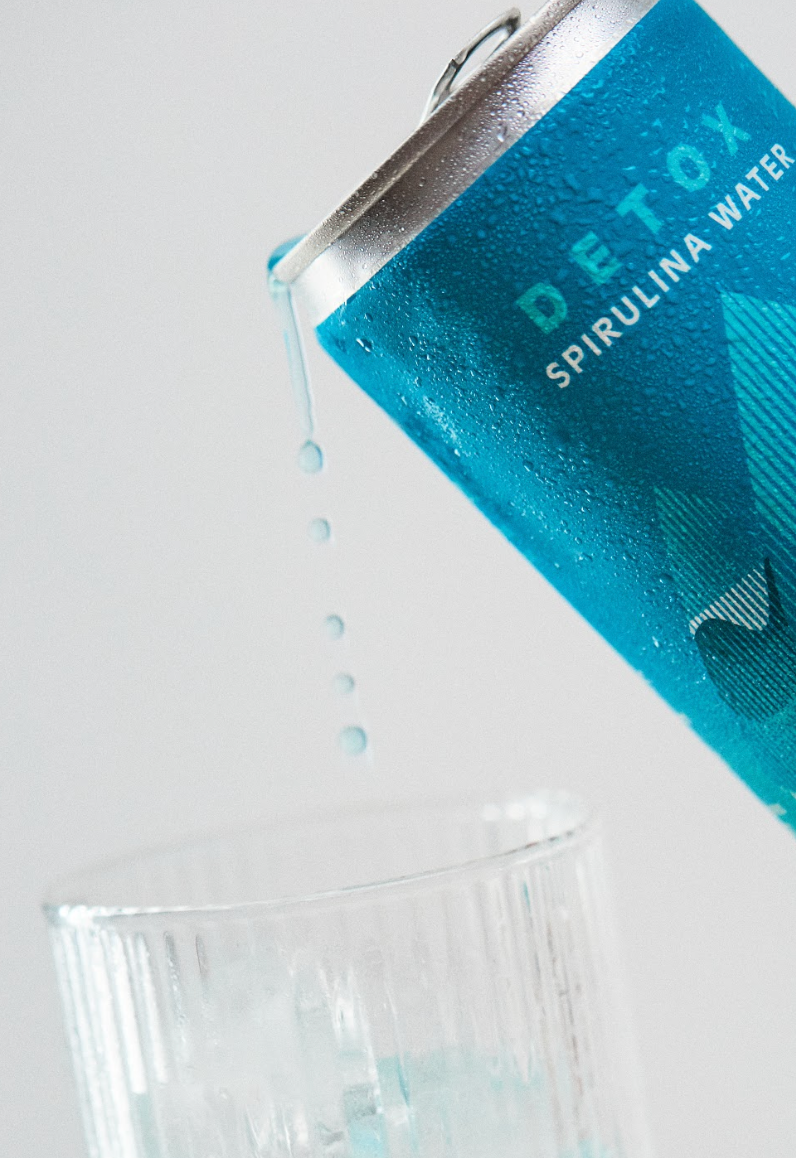 Key points
If you're looking for vitamins or dietary supplements, Lessens Natural Food and Vitamins and N101 are the best options to try in Los Angeles. Their aisles are full of various supplements and you'll definitely find what you need.

Shops like Rainbow Acres Natural Foods, Simply Wholesome, Follow Your Heart, and Organix offer not only healthy and nutritious ingredients but also freshly prepared foods. Enjoy their wholesome menus and discover delicious vegan meals and desserts.

Erewhon Market, Co+opportunity, and Urban Radish are excellent organic shops in Los Angeles where you can find exotic and delicious foods.

Other popular health stores in LA are Grow, Vege Wholesaleis, Lassens, sasoun produce, and Vicente Foods. Some of them have a few locations around the city.
When it comes to shopping for healthy food, it's not a surprise that Los Angeles has an abundance of healthy food stores. LA is one of the cities most obsessed with clean eating and a healthy lifestyle, which is why new health shops are popping up all around the city. Plus, the customers are becoming more environmentally conscious, and more and more people are searching for alternatives to big brand stores. Here's our list of the 13 best vegan-friendly health food stores in Los Angeles.  
Lessens Natural Food and Vitamins
In Lessens Natural Food and Vitamins you can find healthy and low-processed food and supplements. This brand has 10 stores across the LA area and provides their customers with all-organic produce. They also offer a deli menu that features wraps, sandwiches, and burritos. Smoothie and health shots fans will also find some interesting options. Shop for organic and wholesome fruits and vegetables and enjoy their delicious baked goods.
Grow
Grow started as a health shop with farm-sourced produce with a home delivery option. There you can find some unique and the best quality vegan products including Blöde Kuh's fermented cashew schmear and OrVeganic's Healthy Butters. Plus, they also sell Cena's frozen vegan meat which is something hard to come across. You may even want to call them ahead because they run out of stock fast. 
Follow Your Heart
In the past, it was a small market and café and now it carries wholesome Vegenaise products from all across the county. This is a popular destination for vegan grocery shopping where you can find delicious vegan sauces, dips, spreads, and cheeses. Follow Your Heart has been in Los Angeles for more than 50 years and is one of the most loved destinations to enjoy delicious meals in a relaxed atmosphere.
Rainbow Acres Natural Foods 
Rainbow Acres Natural Foods is in business for almost 40 years and here you can find wholesome and fresh products. They also stock different vitamins and dietary supplements. This store also has well-formulated plan-based food for breakfast, lunch, and dinner. Local residents may enjoy their ready-made food. You can also find cold-pressed juices there.
Organix
Located in Eagle Rock, Organix offers a wide variety of vegan produce. Besides numerous vegan, vegetarian, organic, and gluten-free options, this is a great place to find diabetic-friendly and low glycemic foods. All products are 100% vegan, even a Thanksgiving turkey! Organix has a great choice of products and you'll be surprised with their hot deli selection that features street tacos & burritos, sandwiches, burgers, and carne asada fries. A vegan alternative to our favorite comfort foods.
N101
In N101 you will have an ample choice of food supplements and vitamins for your whole family. Their inventory features different brands and includes products for diet and weight loss, men's and women's health, dietary supplements, as well as protein powders, and sports nutrition. This store also has a full list of different body products including face care, and herbs such as bitter melon, turmeric root, and olive leaves. This is a haven for those hooked up on fitness. Their staff is also very well-equipped and ready to answer any questions and help you choose the best product.
Vege Wholesale
Owned by a Vietnamese family, Vege Wholesaleis located in the heart of OC's Little Saigon and carries only vegan and vegetarian meat alternatives. But not the ones we're all used to, such as Tofurkey sausages. Vege Wholesale is truly unique because they carry imported, mostly Taiwanese veg products. There you can find delicious options like veg hot pot packs, imitation stew tendon, and vegan fish sauce. Plus, they have a wide selection of canned and frozen meat alternatives of any kind from mutton to seafood. Don't forget to explore their specialty items like dried mushrooms, and curry pastes. 
Simply Wholesome 
Simply Wholesome has delicious and healthy food as well as some organic products. In this shop, you can find anything from tea, herbs, vitamins, essential oils, and detox products, to shirts and hoodies. Different aisles feature products for men and women. Along with the store, they have a restaurant where you can taste dishes and desserts made exclusively with organic and whole foods. 
Erewhon Market
Erewhon Market is a health food store that offers superior service and sells only organic and sustainable products. This market's goal is to engage people to eat better food and have a cleaner lifestyle. Erewhon Market also promotes smaller local markets by featuring its products on its shelves. Their nutritious and healthy food is sourced from local suppliers and the market continues to evolve. Now, they have a tonic bar and a cafe with delicious salads, soups, sushi, and deli items, along with catering services. You'll enjoy their selection of juices made using sustainable methods and organic ingredients.
Co+opportunity
Co+opportunity is located in Santa Monica and has been working since 1974 and has gained loyalty from customers since then. They sell organic and locally-grown produce as well as have a variety of beauty and wellness sections. They even  sell makeup and hair care, but also protein powders and herbal supplements. 
Urban Radish
Found on the southeast side of the Downtown Arts District, Urban Radish carries a variety of organic produce including grass-fed meats, cheeses, avocado oil, and custom brewed coffee. Their welcoming exterior resembles an oversized greenhouse which makes it hard to go by this store. 
Lassens 
First opened in the 70s, Lassens started as a family-owned business that pursued the goal of carrying healthy food to the local community. Now Lassens has more than 10 locations across Southern California and provides the best quality health products. Their impressive selection of groceries as well as vitamins and tinctures is full of options. Lassens also has a bulk and fresh juices section and offers freshly prepared foods. In LA, Lassens is located in Los Feliz, Echo Park, and Miracle Mile.
Sasoun produce
If you're looking for exotic products in East Hollywood, this Armenian-Lebanese market is a place to go. This family-run shop carries products like kiwi berries, California-sourced loquat, persimmons, dragon fruit, and even jackfruit in season. The shop has reasonable prices as well. Next door is the Armenian bakery where signature vegan dips like fresh-made baba ganoush are made. 
Vicente Foods
Vicente Foods is popular among celebrities and personal chefs. This shop carries all the modern products while still maintaining its retro storefront. Vicente Foods has been on the market since 1962 and now is a place to find fancy products like aged balsamic and canned truffles. It also has a gourmet salt selection, probably one of the best ones in the area. You can also find a line of jams and preserves, as well as chocolates from around the world in several vegan varieties.
FAQ
Where can I get organic products in Los Angeles?
Los Angeles is a city of organic and wholesome foods. If you're looking for organic products, check out Erewhon Market, Co+opportunity, and Urban Radish. For organic vitamins and dietary supplements, N101 is the best place to go.
What is the best health store in Los Angeles?
There are a lot of great health stores in Los Angeles, all serving different purposes and having concepts. One of the best health shops in LA is Rainbow Acres Natural Foods, Urban Radish, Vicente Foods, Simply Wholesome, Erewhon Market, Co+opportunity, and Follow Your Heart. Organix is one of the few places where you can find diabetes-friendly food.
Where can I find bulk food in Los Angeles?
If you're looking specifically for bulk supplements in Los Angeles, their stores carry them and other vitamins and supplements: Lessens Natural Food and Vitamins, Co+opportunity, In N101, and Rainbow Acres Natural Foods.