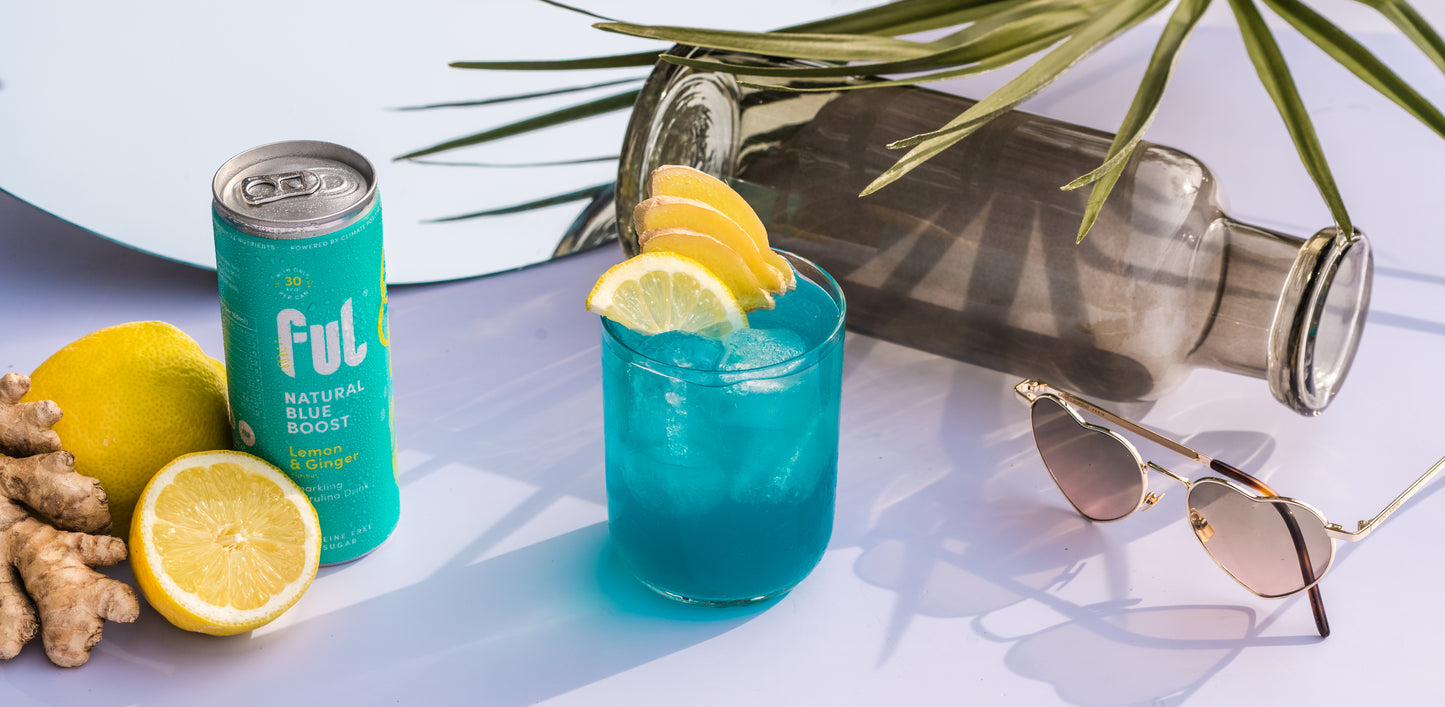 Key points:
Smoothies are a great way to add more fruits and vegetables to your diet without even noticing. They can also serve as meal replacements on busy days. Sow Good, Daily Harvest, Frozen Garden, Kenko, Evive Nutrition, and Realm are the best smoothie delivery services that feature high-quality, various delicious smoothies for different needs and preferences. 

Smoothie Box, Splendid Spoon, and Frozen Garden are the best vegan smoothie delivery services. You can boost your smoothie with vegan protein or different superfoods and seeds. 

If you want a delicious smoothie but don't want to spend a fortune on it, Everipe and Ka'Chava are the best budget-friendly delivery services. 

For fun and various flavors, Bumpin Blends is the top choice. 
Have you ever found yourself struggling with a new smoothie recipe? Or maybe you're just tired of going over the same recipes every day. Luckily with smoothie delivery companies, you can have delicious and nutrient-rich drinks delivered to your doorstep. Smoothies are a great option for those who don't have time for a whole meal or don't like having breakfast. Properly blended smoothies include all the vitamins, minerals, and proteins - all the nutrients you need to kick off your day. In this article, we'll go over the best smoothie delivery places where you can order delicious and well-balanced smoothies. We picked the best smoothie delivery companies based on the variety of options the company offers, high-quality ingredients, and customers' reviews.  
Daily Harvest uses only high-quality ingredients in their smoothies and avoids all preservatives and flavorings. Even though they use a lot of packaging, Daily Harvest works with all-organic suppliers and supports sustainable practices. You can choose either a weekly or a monthly subscription and order 9, 12, or 24 smoothies with different flavors and ingredients. Besides the delicious smoothie menu, Daily Harvest also features different frozen options like flatbreads and chia & harvest bowls. A bonus - the more you order, the less you pay per item and for the pack of 24 items, you'll get a 24-dollar discount.
Everipe is the best choice for those who're looking for affordable and nutritious smoothies. Their smoothies are ready in 60 seconds and can be stored in the pantry for up to one year because instead of freezing the ingredients as most smoothie companies do, Everipe freeze-dries them. However, because of the lower price, they have a limited flavor selection and the smoothies are low in protein and vegetables. Instead, they are full of fruits and ingredients like mulberries, hulled hemp hearts, and chia seeds.
With Smoothie Box, you can choose popular smoothie brands as well as tailor your order to your needs and preferences. You can also boost your smoothie with vegan protein, whey, or even collagen as well as decide whether you want a single order or a subscription plan. The variety boxes start at $104 for 20 smoothies, but you can also go with build-your-own boxes that start at $130 for 20 smoothies. With a subscription plan, you can save about $25. Smoothie Box has a nationwide delivery except in Hawaii and Alaska.
If you're looking for a meal-worth smoothie with all the macronutrients, Realm's smoothies are what you need. On their website, you'll find various smoothie options packed with protein and other nutrients. The smoothies include a minimum of 18 grams of protein per serving and are free of preservatives, artificial coloring, and additives. They are, however, low on veggies. Realm also doesn't have a variety pack and features only three main flavors which are Tropical Greens, Berry Fresh, and Bold Cacao. 
Kenko's smoothies have the longest shelf life and you can store them for up to 1 year. We like that they use organic fruits and vegetables and support carbon-neutral shipping and compostable packaging. The smoothies contain all the nutrients from fruits and vegetables and nothing is eliminated except water. Plus, you don't need a blender to mix these smoothies. The main disadvantage is that their drinks are low in calories and protein so they are not filling enough to substitute for a meal. Kencko also offers only monthly plans where you can order a pack of 7, 20, or 60 smoothies. When buying a big 60-smoothie pack, every drink is only $2.49 apiece.
This delivery service offers gluten-free, pre-made smoothie cubes available in delicious berry, matcha, tropical, chocolate, and green blends. You can also choose their extra-protein smoothie flavors. Your drinks will be delivered every two or four weeks and you can customize your order to your own preferences. Plus, Evive Nutrition uses recyclable packaging and is moving toward a carbon-neutral certification. Order each smoothie for $5 for a box of 15. 
This is a top choice for on-the-go smoothies. Revive Superfoods' menu contains more than 15 different smoothie flavors and most of their drinks have high vegetable content and are rich in fiber. Keep in mind though that not all ingredients are organic and these smoothies require to be frozen so make sure to have some free freezer space. Revive Superfoods' smoothies are rich in vegetables like cauliflower, zucchini, and kale which makes them perfectly well-balanced. 
Splendid Spoon is all plant-based, nutritious smoothies for those who're looking for vegan-friendly drinks. Choose among 16 delicious flavors, each full of fruits, vegetables, and superfoods like flaxseed and chia. All the ingredients are high-pressure processed to preserve all the nutrients and maintain a longer shelf life. On the other hand, their smoothies are not very filling, and some of them you may find low in protein and calories. Plus the smoothies are a bit pricey, about $13 apiece.
With Blendtopia you can build your own smoothie box of 12, 18, or 25 ready-to-blend drinks that will be delivered to you once, weekly, or every two, four, or six weeks. They also have a separate subscription plan for those interested in keto-friendly options. The box of 12 smoothies is $87 and the delivery is nationwide.
If you're looking for superfood-rich smoothies, Ka'Chava delivery service is what you need. Each of their smoothies is blended from a mix of more than 80 superfoods and can be a solid substitute for a meal. Besides being heavenly delicious, Ka'Chava's smoothies also deliver many health benefits and are affordable, or at least definitely worth the price. The company has five different flavors: chocolate, vanilla, chai, matcha, and coconut acai. Each drink features five vegetable proteins, six adaptogens, nine superfruits, and almost two dozen vegetables, and is full of vitamins and probiotics. 
Juice Generation started as an up-leveled Manhattan juice bar, and their blend-it-yourself (BIY) program lets customers nationwide taste six or 12 smoothies or açai bowls. Their smoothies are nutritious and blended from organic, sustainable, and fair-trade ingredients. All you need is to add liquid and blend. Another bonus for skincare junkies is that a line of their smoothies can be both drunk and applied as a face mask. And that's why they don't have a long shelf life unlike other smoothie brands, these ones you need to consume these within 30 days. Choose among a dozen delicious flavors and energy boosters such as Matcha Mango, with pineapple, moringa, banana, goji berries, and dates. The price starts from $48 for six and $87 for 12, so each drink is about $7.25 separately. Delivery is free. 
Frozen Garden is an all-vegan smoothie delivery service with a good selection of flavors and fully customizable orders. Another big plus is that you don't need a subscription to order their smoothies. However, you can't choose delivery dates and free delivery is only available if your order exceeds $150. They offer 20 different smoothie flavors that you need to finish up in the blender. Choose your drinks according to categories—green smoothies, protein smoothies, and keto smoothies. You can also combine fruits with vegetables, grains, seeds, and spices. Smoothies cost $7.69 each but the company doesn't have a standard subscription model. 
Sow Good is known for its bold flavors like blueberry, strawberry banana, and mango pineapple as well as bold packaging. With their subscription plan, it's up to you when you want your order delivered: weekly or every two/four/eight weeks. You can also go with a sample pack if you are not willing to commit just yet. Smoothies start at $7 per piece and you also get a discount if you have a subscription plan.  
If you're looking for delicious and fun smoothie flavors, Bumpin Blends is what you need. Their cookie dough, thin mint, and green mango are not only fun to drink but health-focused too. With Bumpin Blends you get a tasty nutritional boost via one easy-to-make drink. Their subscription plans start at $88 for seven smoothies delivered every two weeks. 
For all the smoothie delivery companies mentioned above, you need to blend their smoothies with liquid. While you can go with water or milk, you may as well want to try FUL®. These spirulina-enhanced drinks are rich in all the benefits of this super algae. Plus, you can always enjoy them whenever you want something less filling than a smoothie. FUL® drinks deliver vital antioxidants as well as vitamins, minerals, and electrolytes. Spirulina is the most nutrient-dense food in the world, so it's definitely worth considering including it in your daily diet. 
FAQ
Are Smoothie Delivery Services Cheaper Than Buying a Smoothie?
It depends on the smoothie delivery company you choose but generally speaking there isn't a difference in price whether you buy smoothies at the store or have them delivered to your front door. One thing to consider is that you'll need a blender and a liquid for your delivered smoothies. Additionally, delivery services charge around $4–$8 per piece although some companies do offer discounts or even free delivery.
What is the Best Smoothie Delivery Service?
There are many smoothie delivery companies on the market with all of them offering different drinks for different purposes. Some focus on providing meal-worth smoothies, while others feature low-calorie drinks. Regardless of what you're looking for, we recommend companies like Sow Good, Daily Harvest, Frozen Garden, Bumpin Blends, Ka'Chava, Splendid Spoon, Evive Nutrition, and Realm. These use organic or high-quality ingredients which they source from reliable suppliers.
What Are the Benefits of Smoothie Delivery Services?
Many people change to delivery services for one obvious reason: it's better to have your drinks delivered to your doorstep so you can save your time and energy. Plus, drinking smoothies is an easy way to sneak in more fruits and vegetables to your diet and with that more vitamins and minerals. Smoothies are also great for those who need a meal replacement on busy days.