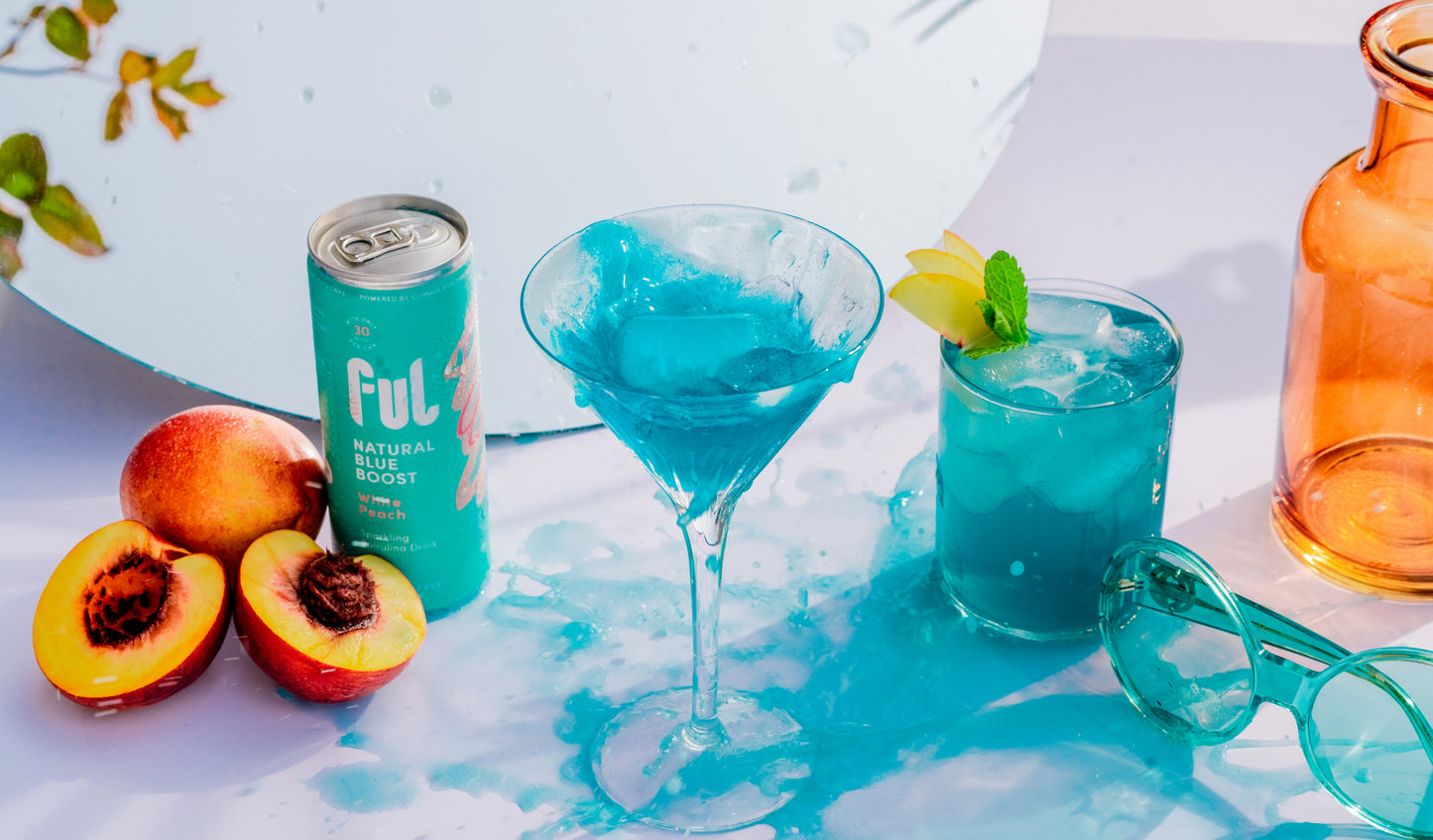 Key points:
There are many places in Glasgow that offer healthy and nutritious meals. Kcal Kitchen, Prep Fitness Kitchen, Social Bite, Mono, Naked Soup, and Oscar Bar & Kitchen are the best healthy restaurants in the city worth your attention.

For those who're looking for exclusively vegan places, Picnic and 13th Note are the best places in Glasgow.

Indian food can be healthy too, and Ardnamurchan, Obsession of India, and Madras Cafe are excellent Indian restaurants with various menus full of nutritious options. 

For fresh and delicious seafood, visit Nanakusa and KELP in Glasgow. 
Glasgow is famous for being one of the friendliest cities in Europe, but it's also filled with healthy cafes and restaurants where you can enjoy a hearty, savoury, and nutritious meal. While you may come across tons of kebab and fast food places on the streets, you can also easily find many healthier options. In this article, we gathered a list of the best healthy restaurants in Glasgow, so feel free to use it as your food guide to this city.
Kcal Kitchen
This is the first healthy restaurant in Glasgow that comes to mind. Kcal focuses on healthy nutrition and provides you with an abundance of guilt-free meals. Whether you follow a gluten-free, vegetarian, vegan, or paleo diet, the menu caters to all needs and tastes. Every menu dish comes with calculated calories and macronutrients, which is perfect for those who want to keep everything on track. Plus, they also have a smoothie bar. 
Prep Fitness Kitchen
If you need a protein boost, Prep Fitness Kitchen is a perfect choice. Gym junkies will definitely enjoy this place since all the meals are well-balanced and all micronutrients are carefully calculated. The variety of breakfast, lunch, and dinner dishes will surprise you, and there are plenty of snacks to choose from as well. They have different protein shakes too, which you can combine with delicious protein pancakes with fresh fruit and greek yoghurt for a nutritious and tasty breakfast.
Social Bite 
Social Bite is a sandwich shop where you can find delicious handmade food made from fresh and locally sourced produce. The menu is assembled by Michelin star chef Mike Mathieson, but the meals are still affordable. Social Bite actively participates in community projects - they share food with those in need and provide homeless people with work opportunities.
Did you know that you can get a significant health boost by incorporating spirulina into your diet? But what if you hate its foul fishy taste? That's where FUL® comes in. FUL® sparkling spirulina drinks are super convenient, and you don't have to add spirulina to foods or beverages to hide its taste anymore! Just open a bottle and enjoy a delicious and healthy fizzy drink!
Picnic
Picnic is 100% vegan, so if you're looking for a healthy and ethical alternative to other Merchant City eateries, they got you covered. Picnic believes that everyone should be able to eat delicious food without being cruel to animals, and that's why they make all of their food 100% vegan. Their menu offers everything from smoothies and juices to burgers and baked sweet potatoes, plus, they've got a sweet menu too! The café space is located in Glasgow's Merchant City district, right in the heart of the city centre. Their focus on fresh, whole foods and cruelty-free ingredients means that they provide their customers with refreshing, delicious food in an airy, stylish environment.
Naked Soup
Many people think that healthy eating is all about salads and smoothies, when in fact, it's much more than that, and Naked Soup is proof of this. If you want a comforting and savoury meal but at the same time want it to be healthy, this place has got you covered. Their menu contains delicious soups made with fresh and seasonal ingredients. Plus, they serve all-day breakfast.
Mono
Mono is the best vegan restaurant in Glasgow with various plant-based options. All the meals are made on-site, and they have a kids' menu as well. You can try their sandwiches, Buffalo cauliflower pizza, and delicious chocolate and avocado cheesecake or opt for vegan pizza and dips. 
Juice Garden
If you're a fan of delicious cold-pressed juices, you should visit Juice Garden. Their menu contains 100% freshly squeezed fruit and vegetable juices, as well as smoothies and shakes. For a quick energy boost, body cleanse, or a quick refresh, try their 1, 3, or 5-day cold-pressed juice cleanses.
Why should you choose FUL® sparkling spirulina drinks over regular spirulina powder? Because our extraction process makes the nutrients more bioavailable than standard spirulina, which is the gold standard in terms of quality. FUL® spirulina is grown in high-quality closed-loop systems to ensure the highest nutrient quality and remove even minor impurities. 
13th Note
13th Note is another vegan place where you can find delicious and healthy food. You are sure to love the huge variety of options the menu offers, from vegan nachos and kebabs to vegan beer. All the food is ethically sourced and free of animal cruelty, so this is a great place to enjoy your favourite foods guilt-free. The friendly atmosphere makes 13th Note worth visiting as well. 
Ardnamurchan
At Ardnamurchan Restaurant and Bar, they strive to serve the best food around. Their chefs are passionate about seasonal produce, so you can expect the freshest meals available all year round. There is a wide array of options on the menu, from Á la Carte to Wine Menu to Main Menu. Ardnamurchan also offers Grill Side, a great choice for those who want something different from their meals—whether it's classic steak or something more adventurous! And their dessert options like Sticky Toffee Pudding and Raspberry and Almond Frangipane Tart are all sure to satisfy your sweet tooth as well as your taste buds.
Nanakusa
Japan is known for its healthy food and good diet habits, and many places all over the world take inspiration from Japanese cuisine. Nanakusa's menu is full of food made with delicious ingredients like sushi, rice, noodles, vitamin-packed seaweed, and oily fish. If you're a fan of Japanese cuisine, we definitely recommend visiting this place. 
Obsession of India
Speaking of world-inspired cuisines, this Indian place offers authentic Indian food. All the dishes are cooked fresh and to order, so you know you get the best quality meal. You can either eat in or order takeout. We recommend starting with tasty Chicken or Vegetable Pakora, then trying their Chicken Korma or Chicken Tikka Masala with rice or naan. They also have a special lunch menu besides pre-theatre and traditional a la carte menus.
We know that you want to get your daily dose of spirulina, but we also know that it can be hard to swallow a pill or handle the unpleasant taste of spirulina powder. Our proprietary technology allows us to harvest spirulina and extract its soluble nutrients without losing any of its goodness. This means that when you drink FUL® spirulina drinks, you get all the benefits of our product without the bad taste or texture!
KELP
Kelp Restaurant is a Scottish seafood restaurant that brings you a taste of delicious, sustainably sourced seafood from the Highlands and Islands. Their menu is highly diverse and versatile, so you can choose from a la carte items or order from their market menu. They ensure that you're getting the freshest, most sustainable products possible. In addition to delicious Scottish seafood deashes, the establishment also offers seasonal wines, cocktails, and beers.
Oscar Bar & Kitchen
Oscar Bar & Kitchen is one of the newest additions to the Glasgow food scene. This place offers vibrant brunch dishes and seasonal small plates with a traditional Mediterranean twist. Visit them for delicious daily specials or sit down and enjoy an innovative brunch menu that will keep you coming back for more. The beautiful dining area is cosy and full of character, with plenty of space for couples, large groups, or singles looking for a truly unique experience. Whether you're looking for comfort foods like eggs Benedict or pancakes with fresh fruit, or something more adventurous like avocado toast with salmon gravlax, they've got it covered!
Singl-End
This cafe and bakehouse offer all the baked goods you can handle. They have vegan, gluten-free, dairy-free, and vegetarian options, so everyone can find something to please their taste buds and their diet! Not only do they offer some sweet treats to go with your meal, but they also have freshly made sandwiches for lunch, as well as eggs on toast for breakfast. So whether it's breakfast or lunchtime, Singl-End has got something for you!
Madras Cafe
A food trip in Glasgow isn't complete without Madras Cafe. Their authentic South Indian dishes will have you coming back for more every single time. You'll find that their food is cooked from scratch using recipes that are true to their roots, wholesome natural ingredients, and classical cooking techniques. Madras Cafe makes sure everything they serve is fresh and locally sourced, so you can enjoy the flavours and tastes of India without having to travel to the land itself.
Most spirulina is grown in open raceway ponds, which don't recycle CO2 emissions and result in lower-quality spirulina. But FUL's manufacturing process naturally preserves vital spirulina nutrients, including vital phycocyanin. Plus, FUL® sparkling spirulina drinks do not degrade in heat like other forms of spirulina, which makes them perfect summer refreshments.
FAQ
What is the best healthy restaurant in Glasgow?
Just like any other big city in Scotland, Glasgow has many places that offer healthy and nutritious food. We recommend visiting Kcal Kitchen, Naked Soup, Prep Fitness Kitchen, Social Bite, Mono, and Oscar Bar & Kitchen.
Where can I find vegan food in Glasgow?
While most healthy restaurants in Glasgow have a vegan menu, there are some exclusively vegan places. For example, Picnic and 13th Note are definitely top recommendations for healthy vegan places in Glasgow.
What is the best Indian restaurant in Glasgow?
For those who love Indian food, we recommend visiting Ardnamurchan, Obsession of India, and Madras Cafe, where you can find delicious Indian-inspired meals.