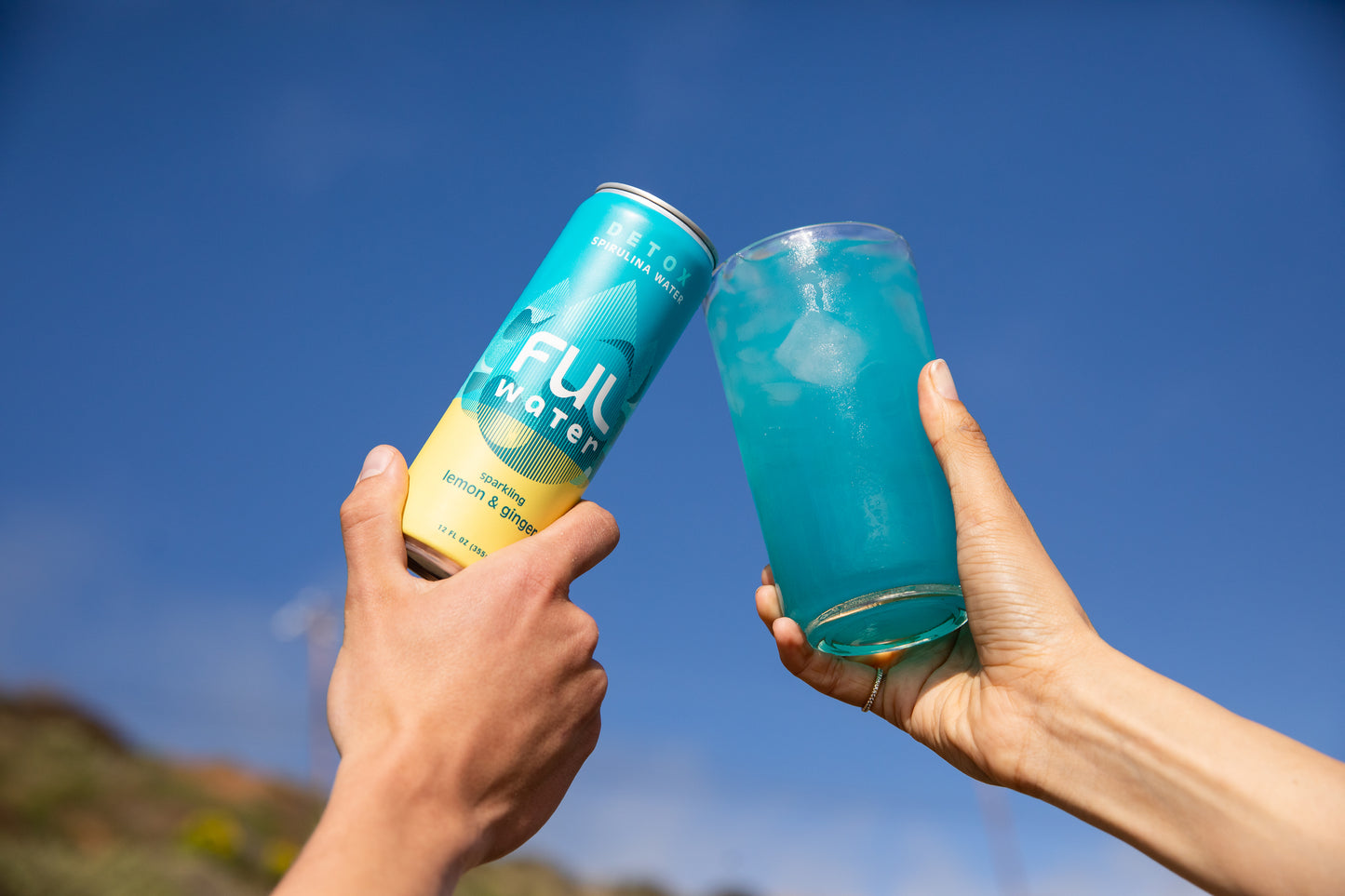 Key points
If you're looking for healthy restaurants in Birmingham, we recommend visiting Comptoir Libanais, Kitchen Garden café, Damascena, Boston Tea Party, Pho Birmingham, Itihaas, Wrapchic, Rozu Restaurant, and Hengata. 

Warehouse Café and Bistro 1847 are great vegetarian places that offer delicious meals for all tastes and preferences. 

For tasty savoury comfort food, visit At Pizza, Medicine Bakery, Mexican Street Food, LEON, and Zizzi. 
Over the recent years, healthy eating has definitely become more popular all over the UK, including Birmingham. Today, the city offers all sorts of healthy eating places - from restaurants with savoury meals to cafes and takeaways. There are even healthy fast-food places! In this article, we've gathered the best healthy eateries in Birmingham to help you nourish your body and treat your taste buds the next time you go out for dinner or order takeaway.
Comptoir Libanais
If you're into Middle Eastern food, visit this authentic place located in Birmingham. 
Comptoir Libanais has an abundance of menu options for all diets and preferences. More than half of the menu includes vegetarian dishes, and 30% of their menu is also vegan. They also offer a children's menu, which makes this a great place for a whole family to visit. Check out their fresh and colourful salads made from the best vibrant vegetables and grilled and slow-cooked meats. They also have a large number of options for the dessert course that you can finish your dinner with.
The Warehouse Café
Find Warehouse Café on 54-57 Allison Street. This is the oldest vegetarian and vegan cafe in Birmingham, where you can find many healthy, delicious, and, what's equally important, ethically-sourced dishes. Enjoy their burgers, vegan cakes, kebabs, and salads, as well as regularly changing specials. A popular place among Birmingham locals, Warehouse Café also has a range of botanically brewed Fentimans soft drinks and organic juices from Luscombe. Their bar also features locally-sourced vegan beers, vegetarian wines, and speciality spirits.
A healthy diet is not only about healthy and nourishing meals but also healthy beverages. FUL® sparkling spirulina drinks are nutrient-rich beverages that offer all the health benefits of spirulina - the best superfood on the planet.
Kitchen Garden Café
Kitchen Garden Café uses only seasonal, locally-sourced, and fair-trade produce and provides their customers with tasty and savoury meals that taste as good as home-cooked food. Full of flavour and texture, their meals are definitely worth checking out. They also have vegan-friendly and vegetarian-friendly menus. Located in King's Health, this cosy restaurant is also dog-friendly and has a playground for children. 
Damascena
If you're looking for delicious middle-eastern meals, visit Damascena, which is only a few minutes' walk from the city centre. Their menu is full of salads, platters, wraps, and various dips. Not only do they offer savoury and healthy meals, but they also have a large menu of exquisite tea, coffee, milkshakes, and plant-based lattes. And don't forget to check out their freshly squeezed juices! You can also order takeout and enjoy their delicious meals at home.
Boston Tea Party
Boston Tea Party is a perfect place for high-quality, healthy dishes crafted from ethically sourced ingredients. The restaurant's team makes all meals from scratch on-site, and their vegan menu part is pretty impressive. If you're a fan of traditional English breakfast, this is a place that serves the healthiest version of it since they bake everything instead of frying it. Plus, they have a great selection of delicious cakes, including vegan-friendly options. They feature a children's menu as well.
Pho Birmingham
Pho Birmingham is a perfect place to enjoy a delicious meal and take a break from shopping when you're at Pho Grand Central. Its speciality is pho – the national dish of Vietnam. Plus, all food served at this restaurant is made only with fresh ingredients. Vegan, kid-friendly, and gluten-free options are available as well. Besides traditional pho, you can also explore their delicious starters, salads, hearty rice bowls, and curries. Pho Birmingham has a menu of freshly squeezed juices as well as Vietnamese beers, wines, and cocktails. 
What makes FUL® drinks special? Due to the special extraction process used in manufacturing, spirulina's natural taste and smell are eliminated, while all the vitamins, minerals, and antioxidants are saved. FUL® drinks are simply delicious, and they offer a healthy alternative to fizzy drinks. 
At Pizza 
This is the best pizza place in Birmingham, which is definitely worth all the hype. Their menu will fit all needs and preferences. They have more than 50 ingredients that you can mix and match as you want, and you can choose from over 60,000 options. They have a perfect pizza for everyone: vegans, vegetarians, and meat lovers. Gluten-free pizza is available as well. 
Itihaas
This restaurant is a perfect combination of exquisite decor and delicious meals. The decor is inspired by colonial and maharaja eras, and North India, Chinese fusion, Mumbai, and Kenya influence the menu. Some of the most popular dishes with the customers are Mushroom & Truffle Oil Pilau, Nairobi Chicken Samosa, and Safari Platter. 
Medicine Bakery 
This bakery is both a café and a gallery which originated in Birmingham and Wolverhampton. Medicine Bakery offers authentic and unusual artisan bread, and cakes made using local, ethically-sourced ingredients inspired by the influence of Paris and New York. This place was born out of a discovery of abandoned space, and now it combines diverse ideas and is a new format of social space.
Bistro 1847 
Bistro 1847 is a vegetarian restaurant that opened relatively recently in the Great Western Arcade behind the House of Fraser. Their food is flavoursome and tasty, and the menu is very ambitious and eclectic. Bistro 1847's goal is to popularise a healthy lifestyle by breaking the stereotype that a vegetarian diet is all about salads and tofu. They also have a popular veggie take on fish and chips that we definitely recommend trying. 
Did you know that spirulina is claimed to be the best superfood on the planet? It's known for its antioxidant, anti-inflammatory, and anti-cancer properties. Researchers have found that spirulina lowers the risk of heart disease, obesity, diabetes, and even cancer. The easiest (and tastiest!) way to include spirulina in your diet is via FUL® sparkling spirulina drinks.
Wrapchic
This healthy takeaway establishment is a great place for those looking for fresh and healthy meals. The Wrapchic menu is inspired by the Mexican style with Indian flavours, so don't miss the chance to explore their delicious breakfast menu, which includes porridge and vegan sausage. A big advantage of this eatery is that their meats are all certified. What makes this establishment special is their "no fry" policy, which makes the meals more healthy. You can eat it or order a takeaway and enjoy delicious and healthy meals at home.
Mexican street food van Habaneros
Located at Temple Row, this Mexican food place is a great option if you're looking for a tasty burrito, tacos, burrito bowls, and nachos. Simply choose a filling option of your preference and mix it with a delicious topping. Mexican street food van Habaneros offers the ultimate comfort food. 
Rozu Restaurant
Rozu Restaurant is located in the heart of the Arcadian next to the Hippodrome Theatre in Birmingham. A combination of social experience and tropical-inspired decor, this is the perfect place to get brunch, eat a classy meal, or even organise a big celebration. Some of their delicious options are lobster rolls, prawn tempura, and black pepper fillet steak. Vegan & gluten-free meals are also available. They also have a cocktail lounge where you can try delicious and adventurous drinks.
Hengata
Hengata is the perfect place to go for delicious brunch and breakfast with its seasonally rotating menu. Spiced Sweet Potato Hash, Pan Fried Duck Egg, Spinach & Pistachio Pancakes, and Banana Bread are just a few of the options we recommend trying. Hengata also offers delicious extras and an extensive coffee menu. They have a dinner menu as well with small plates, main dishes, desserts as well as cocktails, natural wine, and craft beer. 
LEON Healthy Fast Food Restaurant
LEON is a healthy fast food restaurant where you can eat in or purchase takeaway meals. If you're craving your favourite comfort food but want to try a healthier version of it, LEON is a place we recommend. Visit this place for quick and healthy meals made with fresh and fair-trade products. The restaurant's team works hard to source organic produce for breakfast, lunch, and dinner dishes. Their coffee, milk, and porridge oats are also fair-trade and organic. Gluten-free, vegan, and dairy-free options are available as well. 
Try FUL® sparkling spirulina drinks and enrich your diet with numerous vitamins and minerals. Choose a flavour that speaks to you, place an order, and have these delicious beverages delivered to your door.
Zizzi
This Italian establishment has over 140 restaurants all across the UK & Ireland. You may be surprised since Italian food is not something that seems healthy, but Zizzi breaks this stereotype. Here you can find options for all kinds of dietary needs, and vegetarian and vegan-friendly dishes are available as well. We also recommend trying their gluten-free pasta when you get a chance to visit! 
FAQ
Where can I find healthy food in Birmingham?
The number of healthy food places in Birmingham keeps increasing. For delicious and healthy meals, we recommend visiting Kitchen Garden café, Damascena, Boston Tea Party, Itihaas, Wrapchic, and Hengata.
What is the best healthy restaurant in Birmingham?
Comptoir Libanais, Pho Birmingham, Rozu Restaurant, and Zizzi are popular healthy restaurants in Birmingham inspired by cuisines from all over the world.
Where can I order healthy takeaway in Birmingham?
There are many places in Birmingham that have takeout options. We recommend LEON, Damascena, Wrapchic, and Medicine Bakery as excellent places where you can either eat in and enjoy a delicious meal and a social atmosphere or order takeout.