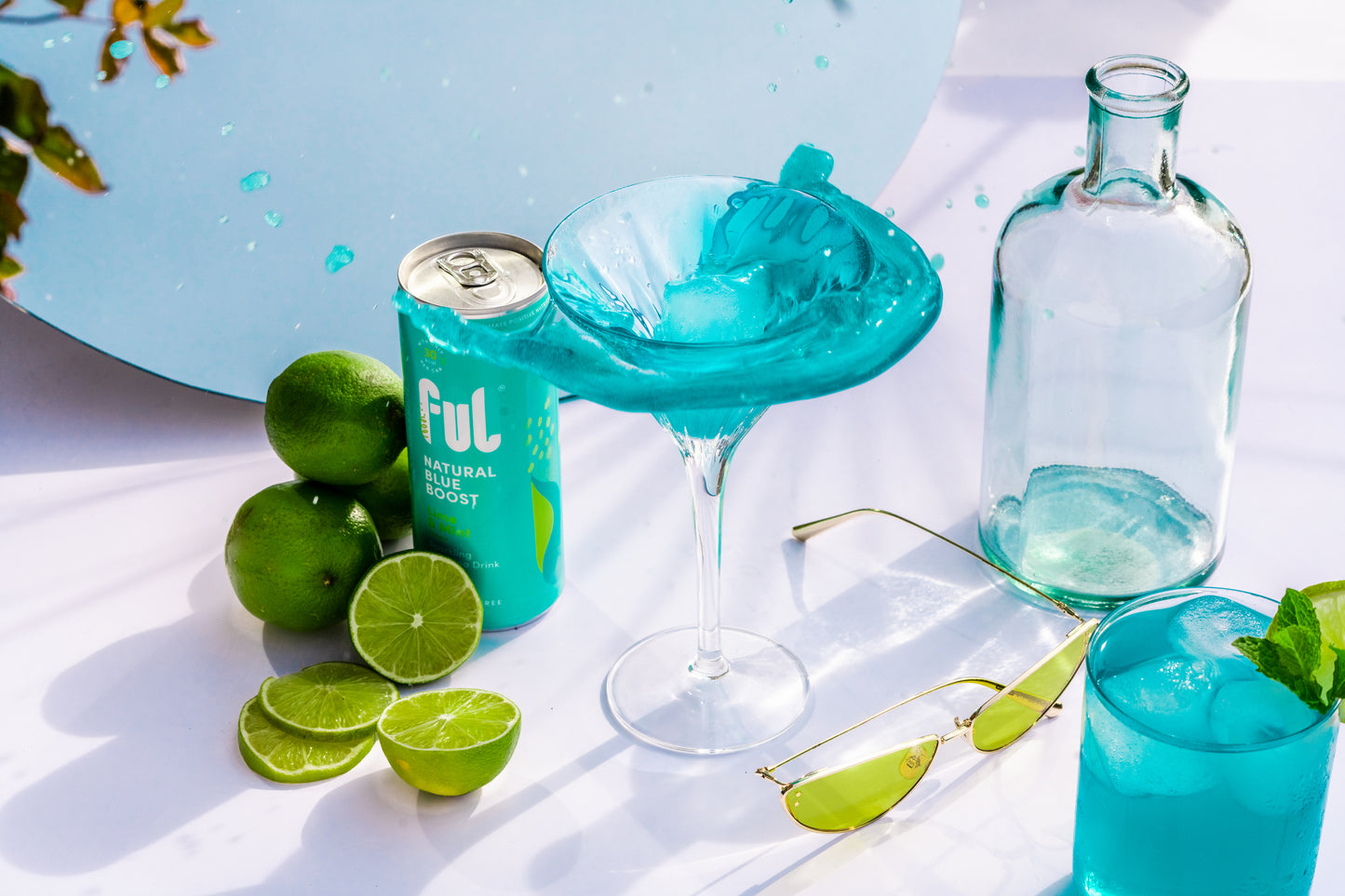 Key points
If you're looking for a plant-based vegan meal delivery service, AllPlants and Planty are the best choices in London. While many other food delivery services feature a vegan menu, these two are completely vegan.

Radiance Cleanse and Purearth deliver healthy detox plans that will help you to cleanse your body and promote your well-being. FUL® sparkling spirulina drinks are also an excellent addition to your diet if you want to detox.

If you have specific fitness or weight goals that you want to achieve, Balance Box, Muscle Food, Natural Fitness Food, Munch Fit, and Après Food Co are the companies that focus on tailoring meal plans according to your needs.

Other healthy meal delivery companies in London are Mindful Chef, Kurami, Abel & Cole, HelloFresh, Gousto, Potage, Green Chef, Tastily, KBK, The Good Prep, Grubby, and Chefly. 
Over recent years the demand for food delivery services keeps increasing and more and more people seek healthy and delicious food. Whether you're devoted to working, experimenting with your diet, or just don't feel like cooking, there are various places in London that deliver healthy meals. Ordering food to your doorstep has many advantages besides simply saving your time and energy. It's also more sustainable and minimises food waste. Plus you know for sure that your diet is well-balanced and nutrient-rich since most food delivery companies have professional nutritionists who develop their menus. If you're looking for the best food delivery places in London, this article is for you.
Mindful Chef is a perfect choice if you're looking for nutrient-rich and affordable meals. They support sustainable practices and offer pre-assembled meal kits that you can make at home in no time. Choose the meals for 1,2, or 4 people, and don't forget to check out their frozen meals, smoothies, soups, and dessert options. All the recipes are gluten-free and the meal kits are delivered nationwide. Even if you're not a fan of cooking, these recipes are very easy to make and even include pre-portioned seasoning.
Vegans know how hard it's to maintain a well-balanced diet and make sure you get all the nutrients you need. That's why food delivery services are life savers. AllPlants has a fully vegan menu of delicious and nutrient-rich meals. This B Corporation supports sustainable production and all the packaging is either recyclable or reusable. Plus the delivery is carbon-neutral. AllPlants features frozen vegan meals that you can simply refrigerate and enjoy whenever you want.
Kurami offers exquisite and original meals that you're unlikely to find at a restaurant. This meal delivery service focuses on gut health, which is rare to come by. Menus include chef-prepared meals many of which come in a form of fibrous spins on far-flung delicacies. The recipes are inspired by ancient ingredients and developed by professional nutritionists. Your meals will be delivered to your doorstep fresh and early in the morning. If you're thinking about a new type of healthy diet or want to take care of your gut, Kurami is for you.
Spirulina is the most nutrient-rich dietary supplement in the world and the easiest way to reap all its benefits is via a delicious drink. Check out FUL® sparkling spirulina drinks and infuse your body with all the vitamins, minerals, and antioxidants of this super algae. 
For organic food, Abel & Cole is one of the best on the market. They use only fresh and locally sourced ingredients and ensure you get the best quality and sustainable food. Besides prepared meals, they also offer veg baskets, smoothies, milkshakes, and frozen meals. All the ingredients are pre-measured and weighed out to minimise food waste. The menu rotates every week and has something to offer for all tastes and preferences.
If you're looking for a balanced, nutritious weight-loss diet, Balance Box is what you need. They have different calorie plans featuring 1,200 or 1,800 calories, and both come with three meals and two snacks per day. All the meals are fresh and made to order and the menu is carefully designed by nutritionists. Whether you're a carnivore, pescatarian, or vegetarian, Balance Box has a menu for you. You can also tailor the order to your own preferences and needs. 
HelloFresh has a weekly changing menu that has many delicious meals you can choose from. This is one of the most accessible meal delivery services that provide pre-measured fresh meal kits and supports sustainable practices. All the recipes take less than 20 minutes to cook and the prices are affordable as well.
With Gousto you can choose from more than 50 different recipes every week regardless of the diet you have. It has everything from easy under ten-minute meals to specific fitness-inspired options. All the recipes come with easy-to-follow cards so even if you're the messiest cook, this shouldn't be a problem for you. It's one of the most popular meal delivery services that help you stay healthy with minimal effort.
FUL® uses a unique extraction process that eliminates spirulina's natural taste and smell while conceiving all the nutrients. FUL® sparkling spirulina drinks are delicious and nutrient-rich beverages, perfect for those who don't like spirulina but want to get all its benefits.
Gym junkies know how challenging it is to build muscle or lose weight. Muscle Food will help you introduce more protein to your diet or properly cut down calories. Its goal is to customise your daily calorie intake to your needs and provide you with a nutrient-rich meal plan. With their precooked meals, you'll reach your fitness goal quickly and efficiently. Plus, they also have a workout video programme for you to source more fitness inspiration.
Natural Fitness Food aims at lasting change and provides you with an eight-week personalised meal plan and delivers the meals to your doorstep. The company is planning to make the delivery nationwide in the upcoming months and for now, deliver to anywhere within the M25. All the meals are crafted from scratch and many of them come with delicious sauces. All the meals are fresh and ready to eat, made with high-quality, natural ingredients, and have a delicious taste and texture.
For Londoners, Potage will deliver delicious meals to your home or office both regularly and one-time. With a focus on healthy eating, Potage uses high-quality seasonal ingredients and makes all the orders from scratch. All the ingredients are sourced from the New Covent Garden market every morning. Potage has many healthy options as well as some traditional meals and tasty treats. The company prioritised quality over calories so you know you get the best food there is.
While our body has its own detox system, sometimes it's worth giving it a little push. With radiance cleanse, you get a properly assembled cleanse plan delivered to your doorstep. You can choose from the options offered by the company or customise the detox for your own preferences. Nothing but juices for one, three, or five days. The company delivers nationwide and those who live in central London can also choose an evening delivery instead of a morning one.
Do you know that spirulina is the best nutrient-rich superfood used for detox? Try FUL® sparkling spirulina drinks and be surprised with the results.
Green Chef is a recipe box that offers five diet options weekly. Whether you're on keto, lower carb, vegan and vegetarian, or a balanced diet, you'll get high-quality ingredients with easy-to-follow recipes delivered to your door. Feel free to tailor the order to your tastes. Green Chef delivers all across the UK, including UK Mainland Jersey Guernsey Isle of Man Isle of Wight.
Planty is another all-vegan meal delivery service that will stock up your freezer with frozen fresh cooked meals. You can place each order separately or go with their subscription which is typically cheaper and can be cancelled at any time. Each meal is balanced and contains protein, fibre, and vital vitamins and minerals. If you're looking for a quick vegan meal, Planty is a great option for you.
Tastily is founded by Will McDowell and is known not only for its fresh meal delivery but also for its innovative Modified Atmosphere Packaging technology. Tastily delivers fresh meals free of artificial ingredients, preservatives, and refined sugar. Each meal is packed with nutrients and falls between 400-500 calories in value. Protein-packed and low in salt content, these meals are great for those who don't have time to cook but want to follow a healthy diet.
Purearth is another delivery service that has various cleanses for different needs and tastes. You can also order juices separately and have them delivered to you within 24 hours. Choose a cleanse from 1 to 6 days and enjoy all-natural, unprocessed, and unpasteurized juices. With a proper cleanse you can boost your immune system, detox your gut and improve energy levels.
Founded by a former personal trainer, Munch Fit is for health junkies who crave to reach fitness goals while enjoying healthy and delicious food. The company currently delivers only in central London, but they plan to expand any time soon. Unlike the fitness food, you're probably used to, Much Fit's meals are delicious, chef-crafted from scratch, and free of any preservatives. Choose snacks and drinks besides regular meal courses and keep your diet diverse with their changing menu.
If you're in the market for quick, microwave meals, then KBK is the perfect meal delivery for you. You can heat up their meals in a few minutes and have your dinner served in no time. They also feature an office plan for people who want a well-balanced breakfast and one meal delivered to their office desk. If you have a particular fitness goal, check out their Stay Lean or Get Lean plans.  
Do you support a healthy lifestyle but crave soda every now and then? FUL® sparkling spirulina drinks are nutritious and healthy soda alternatives that are also very delicious. Choose your favourite flavour and have them delivered to your doorstep.
Grubby will deliver all-plant-based meal kits in fully recyclable packaging to your doorstep. Plus, if you live in London, your order will be delivered on a bike. They also have free nationwide delivery. If you crave delicious hearty meals that will be good for your body, Grubby has your back. Each meal kit is delivered with a step-by-step recipe card and doesn't take long to cook.
The Pure Package will deliver gourmet meals for the whole family to your doorstep. Choose from the variety of menus depending on what goal you want to reach such as weight loss, detox, or maintaining a healthy weight. It's based in London but it also delivers to a few postcodes outside the M25. With the Pure Package, you get clean and healthy meals as well as can choose from a wide snack selection.
The Good Prep offers you five different meal plans that you can customise to your tastes and diet goals. With the Balance plan, you choose three daily meals and a snack. Meanwhile, Trim & Slim comes with pre-controlled portions and is low in carbs, but includes high-fat meals. Grow & Gain is perfect for those who want to increase their protein consumption. All the meals are pre-made and all you need is to reheat them either in the microwave or in the oven.
A delicious and healthy alternative to pre-cooked meals you may find in regular supermarkets. This award-winning London restaurant supports sustainable practices and delivers meals in sealed-tray packaging. All the recipes are created by the owner who is a nutritional specialist and you can always have a one-to-one consultation on your nutrition. The food is top-notch and Après Food Co features everything including brunch, main meals, desserts, and snacks. The portion sizes are pretty large too.
Ordering chef-prepared meals are more convenient than doing everything yourself and Chefly can help you with that. All the meals come in single-serving and you can reheat them in a few minutes. You'll have your meals delivered to you anywhere between nine to five on a Wednesday. Every meal combines meat or fish with complex carbohydrates and fibre, allowing you to have a well-balanced diet. 
Delicious Indian frozen ready meals that you can enjoy whenever you want. Their abundant selection features many eye-catching options and you can sign up for a subscription plan as well. Choose from frozen meals or sharing boxes with pre-measured ingredients along with recipe cards. The company doesn't deliver to all UK postcodes but they do deliver everywhere on the UK mainland including England, Wales, and Scotland along with the Scottish Highlands. 
FAQ