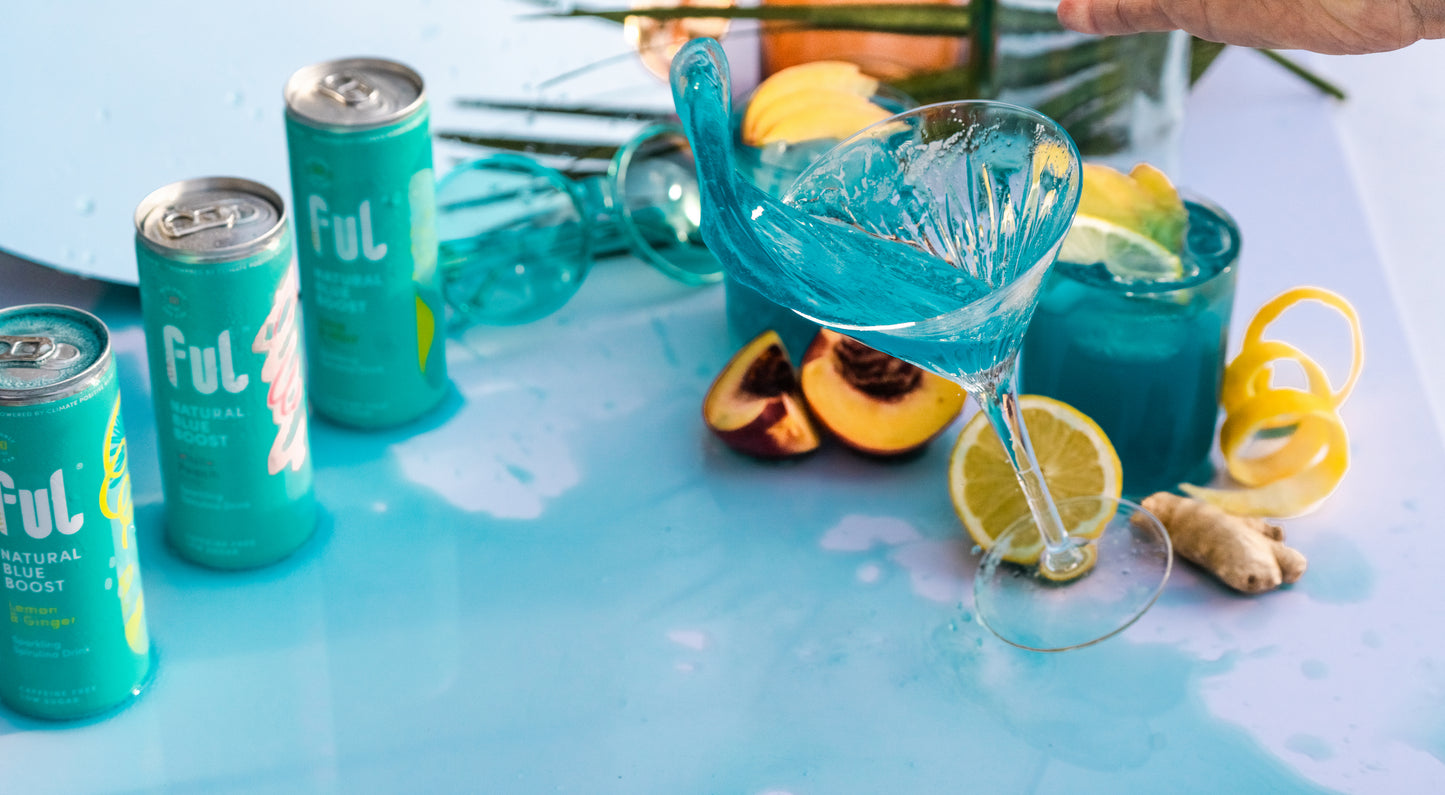 Key points
If you're looking to buy vitamins and dietary supplements in San Francisco, check out San Francisco Herb Company, Buffalo Whole Food & Grain Co, and The Vitamin Shoppe. You can find a variety of trendy supplements and even the most obscure products known only to health connoisseurs there.

For organic and nutritious products, visit Berkeley Bowl, Rainbow Grocery, Bi-Rite, Lucky Supermarket, the Food Mill, Pure Natural Miracles, Heartland Healthy Food, Urban Remedy, Real Food Company, Green Earth Natural Foods, Three Stone Hearth, and the SF Market.

If you're looking for healthy snacks, Native Foods is the place to go. It is one of the few places that sell a huge variety of vegan-friendly snacks.  

Elixiria is the best place in San Francisco for delicious smoothies and juices. Their drinks also include essential oils and many unusual and valuable ingredients.
With the constantly growing demand for farmers' markets and vegan-friendly shops and restaurants, San Francisco is a place where healthy also means delicious. You can easily find anything from gluten-free to vegan-friendly restaurants and stores in the Bay Area. If you want to stock up your fridge with organic and delicious foods, there are many places in San Francisco where you can go. In this article, we'll give a list of the best places where you can find locally sourced, all-organic produce.
Berkeley Bowl
Berkeley Bowl combines four grocery stores in one place. It first opened as a small shop, and now it has two different locations, each taking up 40,000 square feet of space. You'll be surprised by their wide selection of meat, seafood, baked goods, and dairy products. Plus, you can also find flowers and prepared food here. However, the main reason why people visit this place is the aisle with greens and fresh fruits and vegetables. Most of the vegetables and fruits are sourced daily from local farmers, so you get the best and freshest produce. The bulk section of this store features a variety of beans, lentils, and nuts, as well as tea, spices, and cooking mixes for various dishes, including hummus and chili. 
Native Foods 
This vegan restaurant has its own supermarket, so you can either eat in or pick up ingredients to cook dinner at home. Besides traditional snacks and drinks, Native Foods also features vegan treats, as well as meat alternatives such as soy beef jerky, seitan brats, non-dairy cream cheese, and delicious coconut milk ice cream.
Did you know that spirulina is the most nutrient-dense superfood in the world? But no matter how nutritious it is, most people can't stand its fishy taste and smell. Fortunately, with FUL® sparkling spirulina drinks, you can get all spirulina nutrients in a delicious healthy beverage!
Rainbow Grocery
Founded in 1975 with volunteer staff, Rainbow Grocery is an indie store that still sells GMO-free and organic produce and supports local farmers. This is one of the best places to visit for vegan-friendly and gluten-free baked goods. And don't forget to set aside some time to wander through their coffee and chocolate aisles! Their extensive bulk section has everything from herbs and spices to beans, grains, and cooking oils. Their homemade pasta alone is worth a trip. This co-op takes pride in its sustainability policies and doesn't sell any meat or fish.
Bi-Rite Market
Bi-Rite market has the ambiance of a farmer's market. All the greens, fruits, and flowers sold here are sourced from all over California. All the meat they carry is grass-fed and pasture-raised, and all the food is free of preservatives. While this shop is a bit pricey, it's its premium quality and sustainability make it worth the cost.
Lucky Supermarket
With more than 40 locations throughout California and Nevada, Lucky Supermarket specializes in Asian-inspired foods. Udon noodles, Thai fish cakes, Vietnamese charcuterie, you can find it all. This place is also very affordable, so if you want to shop for sustainable and organic foods that won't hurt your wallet, visit Lucky Supermarket.
The Food Mill
Founded in 1933, the Food Mill sells all-organic produce, most of which is sourced from local farms. Their bulk aisle contains over 800 items, from flour to teas and herbs. Enjoy their freshly baked goods and a large selection of gluten-free options. The Fool Mills' fans really enjoy its nut butters, each roasted and ground at the store.
Do you like healthy food that nourishes your body? Then you'll love all-natural, nutrient-dense FUL® sparkling spirulina drinks.
Heartland Healthy Food
Heartland Healthy Food encourages its customers to shop for locally sourced products and choose healthy, pure, and organic products. Heartland imports its goods from Leezen Stores which is a food retailer known for supporting organic farming practices. At Heartland, you can also find various healthy products from all over the world, so be ready to wander through the isles for some time. 
San Francisco Herb Company
If you're looking for organic herbs and spices, San Francisco Herb Company is definitely a place you should visit. Its shelves are full of cooking spices, specialty salts, dried peppers, lots of flavorings, dehydrated vegetables, nuts, seeds, berries, and many other products. If there's a rare and hard-to-find spice you need, San Francisco Herb Company will have it. It's especially popular around the holidays when people buy pumpkins, cinnamon, ginger, or other themed flavorings and seasonings.
Pure Natural Miracles
Pure Natural Miracles has 100% pure and natural premium-quality organic foods that contain no GMOs or additives. They source their products directly from the suppliers, but only from those who they've personally met. Pure Natural Minerals supports only earth-friendly and sustainable practices. You can find various products enhanced with vitamins, minerals, and antioxidants here. Not only are they certified organic, but they also sell plenty of vegan and gluten-free options. 
Urban Remedy
Urban Remedy is an organic food company with nine locations all over the Bay Area. Visit them for plant-based, all-organic foods and drinks. You may have heard of their pure juices that contain unusual ingredients, such as dandelion greens or burdock root. But you can also find various salads, wraps, and macro bowls. Next time you visit, don't forget to try their delicious vegan-friendly snacks like kale chips, banana or cacao brittle, and beet apple granola.
Do you want to have healthy soda alternatives delivered to your doorstep for daily refreshment? Shop FUL® sparkling spirulina drinks now!
Real Food Company
Real Food Company's goal is to support local farmers and producers and provide their customers with pure, healthy foods. All the products sold here are 100% organic, and since they work with many local distributors, the store can source fresh produce almost every day. Real Food Company was one of the first stores to provide all-natural foods in the Bay Area. Not only do they focus on selling 100% organic and clean foods, but the store also supports domestically sourced foods.
Three Stone Hearth
A health-focused place run by chef owners, Three Stone Hearth features delicious and healthy meals prepared from scratch. Explore their hearty meals, such as bone broths and pasture-raised meats, as well as different soups, burgers, ragouts, and casseroles. Suitable for all diets and preferences, the menu also has gluten-free, dairy-free, and Paleo-friendly options. Three Stone foods can be bought online, at El Cerrito Natural Foods, and the Berkeley Natural Grocery Store.
Green Earth Natural Foods
This lovely neighborhood spot that has been operating since 1992 has fresh and affordable foods. They feature a wide variety of organic produce and dairy products, fresh-baked goods, and grass-fed meats. Check out their fully organic wine selection and aisle with freshly prepared foods that include salads, curried vegetables, and dips. The bulk section features a wide assortment of dried fruits, nuts, spices, seeds, and grains.
Buffalo Whole Food & Grain Co
Buffalo Whole Food & Grain Co is a popular place to go to stock up on organic foods. Whether you're looking for dietary supplements, vitamins, body care products, bakery, deli foods, or greens, this place has it all. Located in the core of San Francisco, Buffalo Whole Foods prides itself on reasonable prices and small-shop customer service.
Elixiria
If you need a delicious, nutrient-rich smoothie to kick off your day, you'll be pleased with Elixiria's options. They feature cold-pressed juices and tasty smoothies and have precooked meals for you to enjoy during lunchtime. Their smoothies are enhanced with essential oils, and some of them include unique ingredients such as Icelandic kelp, wild yam, and young coconut.
If you want to have delicious healthy beverages on hand all the time, try FUL® sparkling spirulina drinks today!
The Vitamin Shoppe
The Vitamin Shoppe is a true heaven for gym junkies looking for protein-packed supplements, digestion aids, superfoods, and healthy weight gain products. It's also a great place to stock up on aromatherapy products and organic non-GMO skin and body care products. 
The SF Market 
The SF Market is a wholesale market that carries products from almost 30 merchant businesses. Visit them for the most diverse selection of fresh products at a convenient location. The market's goal is to be the heart of sustainable and healthy food and provide more opportunities for local farmers to display their products in the Bay Area. They became one of the city's food distributors and collaborated with the city's composting program.
FAQ
Where can I find herbs and natural foods in San Francisco?
For vitamins, herbs, dietary supplements, and organic foods, check out San Francisco Herb Company, Buffalo Whole Food & Grain Co, and the Vitamin Shoppe. These stores have a diverse selection of different herbs and carry even the most hard-to-find ingredients.
What are the best natural food stores in San Francisco?
Berkeley Bowl, Rainbow Grocery, Urban Remedy, Lucky Supermarket, the Food Mill, Pure Natural Miracles, Green Earth Natural Foods, Heartland Healthy Food, Real Food Company, Three Stone Hearth, and The SF Market are the best organic health shops in San Francisco where you can find the best quality, locally sourced foods.
Where to find healthy snacks and drinks in San Francisco?
If you want to stock up on healthy, delicious, vegan-friendly snacks, Native Foods should be a must-visit. For powerful and nutrient-rich smoothies and juices, visit Elixiria.