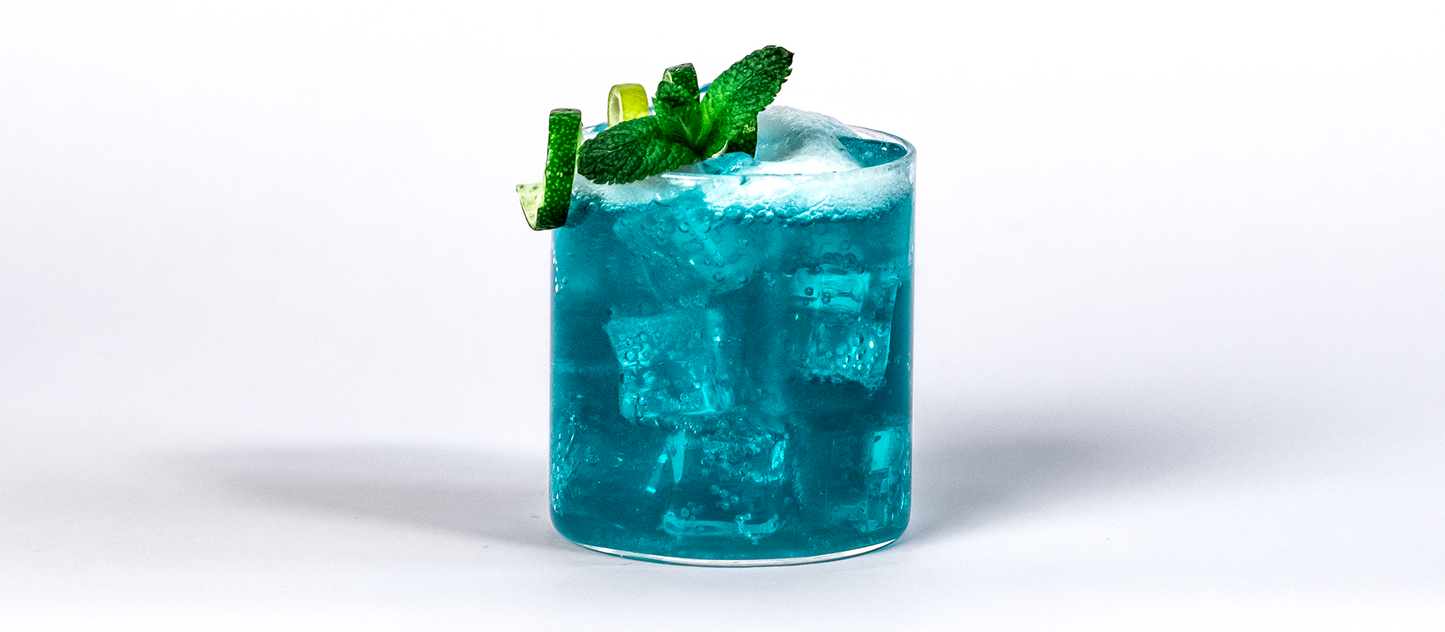 Key points: 
The best organic juice delivery services are Pulp & Press, Green House Juice, Daily Harvest, Pulp Story, AllWello, and Project Juice. They deliver cold-pressed juices made from high-quality, certified ingredients.

For a wide selection of flavors, go for Suja, Pressed Juicery, and Squeezed delivery services, as they are some of the best on the market. 

Lemonkind, Juiced!, and Suja are great juice delivery services for people on a budget. The prices start at as low as $3 per bottle. 

Other popular juice delivery services are Raw Generation, Raw Juicery, Pulp Story, and Squeezed. Some of them also offer health and juice shots if you need an extra vitamin and immunity booster.

What can be better than starting your day with a vitamin boost? Juices are some of the tastiest drinks that offer an easy fix for anyone who wants to get a potent dose of minerals and vitamins in a cup. Juices also make for healthy and delicious snacks. And juice delivery services allow you to get that extra vitamin dose without having to leave your house! Whether you're looking for a fiber-rich green juice, an immunity booster shot, or a three-day detox, there's a juice delivery service for you. To help you, we've compiled a list of the best juice delivery companies. Keep on reading to discover the best pressed blends on the market. 
Bonus: FUL® Sparkling Spirulina Drinks
Before we start, we need to say that juices are not the only vitamin-rich drink you can enjoy. And they are not suitable for everyone. Unsurprisingly, juices, especially fruit juices, can be high in sugar, so if you're trying to cut back or eliminate sugar from your diet, you should look for alternatives such as FUL® sparkling spirulina drink. There's no juice that will provide you with more nutrients than FUL®, as it's infused with natural spirulina extract. Spirulina is the most popular superfood on the planet, rich not only in minerals and vitamins but in antioxidants as well. FUL® spirulina drinks can fulfill all of your needs: they can be a delicious post-workout drink, a powerful immunity booster, an antioxidant drink, and a flavorful mid-day beverage. Besides being super healthy, they are sustainable as well. Order a pack today and discover FUL®!
1. Pressed Juicery
You'll be pleased with the number of options Pressed Juicery offers. All their cold-pressed juices are available nationwide, and the prices are moderate too. They offer six different options of green juice as well as lots of fruit juices. Plus, if you get a subscription, you'll get a discount. Keep in mind, however, that you need to purchase a minimum of $99, and delivery is an extra $15. Besides juices, you can also explore their supplement, snack, and smoothie selections. 
2. Pulp & Press
Pulp & Press is the best option out there for all-organic healthy juices. Their cold-pressed juices are delivered fresh and contain no GMOs, and all the ingredients are sourced from small local farms. The company also supports sustainability and provides customized support. The starting price is $7.50 per serving, and they deliver to most locations across the Midwest, Northeast, and Southern states. However, if you want free delivery, you will have to place an order for a minimum of $200, and depending on your location, shipping may take a little over a week. On the bright side, for each purchase, Pulp & Press removes 10 plastic bottles from the ocean. 
3. Juiced! 
Juiced! is the most affordable fresh juice delivery service on this list, averaging $4.49 per bottle. They exclusively use locally sourced produce, and there's no minimum order, you can get as many juices as you want. However, their delivery fee starts at $24, so it's worth it for bigger orders. Juiced! offers fewer green juice options than other services, and the shipping is costly compared to other companies.
4. Lemonkind
Lemonkind offers nutritious, vegan juices as well as well-balanced cleanse programs for anyone looking to boost their metabolism and provide their bodies with vitamins. The starting price is about $4.99 per serving, and the company delivers fresh juices to all 50 states. You will receive your order in sustainable packaging. Lemonkind customers also get access to free recipe ebooks. Overall, this delivery service is great for those who're looking to lose weight. The only cons are that the juices are available only in packs, and you cannot order a single serving. And keep in mind that some juices are slightly sweetened.
5. Raw Generation 
If you're looking for a flexible subscription and you want your juices delivered regularly, Raw Generation is the perfect delivery service for you. With their subscription, you get at least a 15% discount, and the prices are reasonable as well at around $7 to $8 per bottle. Raw Generation also features protein-enhanced juices, which is a big plus. However, you cannot build your own boxes for subscriptions. Instead, the company offers free shipping to anywhere in the country. Your juices will be delivered to you at any schedule you choose, from once every week to up to once every 12 weeks.
6. Green House Juice
This Canadian company refers to itself as a "moveable pharmacy." With Green House Juice, you get six blends of two-ounce vials in one pack. Their juice shots are convenient to carry anywhere you go, and the glass bottles are recyclable. Plus, all the juices are made from organic ingredients. Depending on your goals and needs, Green House's juice shots can boost your energy, improve digestion, and promote immunity and sleep. You can either drink them by themselves or dilute them with water and get a delicious and healthy tonic. 
7. Daily Harvest
Daily Harvest is a great delivery service for those who want something more substantial than just juices. Daily Harvest will make sure that you're eating healthy and clean without spending too much of your time on it. This delivery service features nutritious, protein-packed, and nourishing liquid meals like smoothies, soups, and more. You get to choose from three customizable plans with 9 to 24 items in each box, and your order will be delivered either weekly or monthly. Besides soups, juices, and smoothies, you can also select oat and chia bowls and flatbreads - all prepared from organic ingredients. This is an excellent choice for those who want to try a liquid diet but don't want to sacrifice the texture and flavor. 
8. Raw Juicery
Perfect for fitness junkies, Raw Juicery is an excellent delivery service that incorporates many health-boosting ingredients in its drinks. They have a line of probiotic-rich juices, and all the juices are made from high-quality ingredients. Prices are moderate as well, and they start from $7.25 per bottle. Plus, you can trace each ingredient back to its source since it's listed in your order. Raw Juicery also offers free shipping on some orders. However, there's no information on the minimum you need to order to get free delivery. They also source some of the ingredients globally, which leads to a larger carbon footprint. Raw Juicery also offers a cleanse guide with details and instructions, so you know what you get.
9. Pulp Story
Drinking a full-sized juice bottle is not for everyone, and Pulp Story gets it. They offer cold-pressed organic shots with superfood ingredients such as turmeric. This company is based in Los Angeles, and it can help you stock up your fridge with two-ounce health shots. Just order 12, 36, or 72 bottles, and choose whatever flavor you want. If you stay persistent, these shots can deliver many health benefits and are especially great for boosting the immune system. 
10. Suja
You may have noticed this juice brand in supermarkets, but they do delivery as well. With Suja, you can choose from nine types of juice shots, and the price is about $3-4 per serving. All the juice shots are made with high-quality ingredients, however, because of that, the shelf life is relatively short - about 21 days. Choosing the juice shots may be overwhelming, too, so be prepared to spend some time on their website. You can order the shots individually or combine them into packs. Some juice shots are also packed with probiotics and incorporate herbs and adaptogens.
11. Squeezed
Squeezed is another delivery service that features cold-pressed juices to ensure their customers get the best quality, nutrient-rich product. If you're looking for a juice cleanse, this is the service you should consider ordering from. You can choose from a la carte options as well as a build-your-own custom cleanse. Their customer support is very helpful, too, especially if you're new to cleanses and don't know what to order. Don't forget to benefit from their rewards program after you've created an account.
12. AllWello Organic Cold-Pressed Juices
AllWello's juices are available on Amazon. They are made from USDA-certified organic ingredients and are free of GMOs. With AllWello, you can be sure you're getting the best quality juices. Choose from three flavors: Go Green, Tropical Escape, or Berry Delight, and pick the pack that best suits you, as you can get from six to 12 bottles in each order. Check out their ginger and turmeric shots as well if you need pain relief and immunity support.
13. Project Juice
With Project Juice, you can order from a large catalog of products that includes cleanses, wellness packs, power shots, and build-your-own juice packs. They also offer a selection of delicious and nutritious pantry staples. Juice connoisseurs will definitely love this delivery service. However, there are no a la carte options. Their high-quality cold-pressed juices are made from organic, non-GMO ingredients sourced from local suppliers. Check out their membership program and enjoy the discounts that come with it.

FAQ
What is the best juice delivery service?
The modern market is full of various juice delivery services, and it may be overwhelming to find the best one. Some of the most popular juice delivery companies are Raw Generation, Pulp & Press, Suja, Green House Juice, Raw Juicery, Pulp Story, and Squeezed.
Where can I get organic juices delivered?
There are a lot of organic juice delivery services that use high-quality, GMO-free ingredients in their products. Some of the best ones are Pulp & Press, AllWello, Green House Juice, Pulp Story, and Project Juice.
What is the best place to order juice shots from?
Juice shots are just as popular as regular cold-pressed juices. If you're more of a juice-shot person, check out companies like Project Juice, AllWello, Suja, Pulp Story, and Green House Juice.
What is the cheapest juice delivery service?
Juice delivery services can be pricey, especially if you're looking for high-quality ones. We recommend ordering from Lemonkind, Juiced!, and Suja for nutrient-packed and affordable juices.