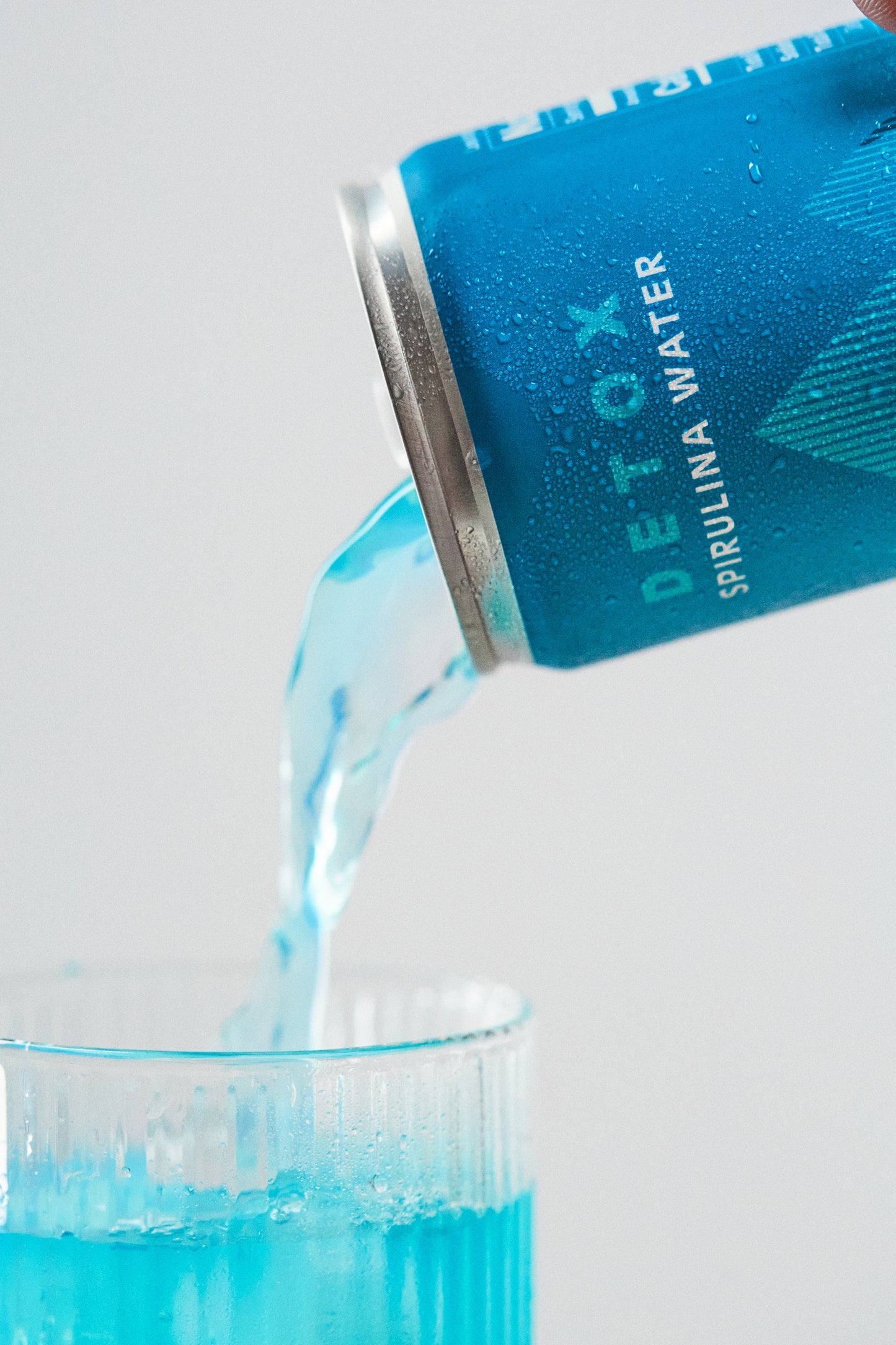 Looking for a healthier alternative to the typical fast-food options in Manchester? It can be a challenge to find tasty and nutritious options, but you're in luck! Manchester is home to many wholesome eateries serving delicious and healthy meals. So, whether you're looking for a satisfying lunch or a nutritious dinner, you'll find it here. In this article, we'll take you on a journey to discover the best healthy restaurants in Manchester that offer not just tasty options but also a chance to do good for both your body and the environment. Say goodbye to bland, boring meals and hello to a world of delicious and nutritious options. Let's get started!
The Counter House
Where: 35 Blossom St, Ancoats, M4 6AJ.


The Counter House describes itself as a "vibrant neighbourhood restaurant." We cannot argue with the fact that this restaurant is the perfect go-to spot for a satisfying meal from a wide variety of dishes. If you'd like to get a quick bite, you may order the three-dip hummus with paprika, green harissa, and black sesame. But if you feel like you're ready to eat a horse, baked almond chicken katsu with basmati rice and edamame is your best choice to satisfy your taste buds! And keep in mind that all the meals here are not only delicious but also healthy. Plus, you can order a wellness shot or a smoothie from their extensive bar menu to make your dinner even more nutritious!

Are you looking for healthy and delicious beverages that taste even better than regular fizzy drinks? Try the FUL® fizzy beverages, which are packed with antioxidant-rich spirulina extract, calcium, iron, vitamin C, vitamin B1, and vitamin B2, in addition to other minerals.
The Allotment Vegan Eatery
Where: The Allotment Vegan Eatery, 1-3 Cathedral Gates, M3 1SW.
Being a vegan does not always entail that you'll eat healthily. If you are vegan, you likely are aware of the prevalence of "meat-like" fast food, which is not much better for your health than regular meat due to its abundance of oil and fatty sauces. The Allotment Vegan Eatery takes a different tack when it comes to vegan food; it's a place built around the idea of simply serving clean nourishment for your health. But don't rush to judgement – their food is still extremely delicious! We guarantee that you'll love their Tom Yum or Summer Bowl made with quinoa, sweet potatoes, beets, and avocado!
The Garden, Hale
Where: 154 Ashley Rd, Hale, Altrincham, WA15 9SA
The Garden Eatery's menu consists primarily of vegetarian options, but there are also some that include meat. By providing "earth-friendly food," they support both the idea of a healthy diet and environmental sustainability. Come here for roasted pistachio-topped pancakes for breakfast, or make your lunch unforgettable with a bowl of Thai curry! And don't leave without trying their doughnuts along with a matcha or beetroot latte.
The Remedy Kitchen
Where: Unit 19, Royal Exchange, St Anns Square, M2 7EA.
The Remedy Kitchen is the first and only restaurant in Manchester to provide a selection of dishes that are free of gluten, wheat, dairy products, and refined sugar. With the assistance of experts in fitness and nutrition, Katie Mclntosch has developed the restaurant's idea, which sets it apart from the competition. Each dish is prepared with top-notch ingredients and centres on organic whole foods. They also have sweet treats that will not leave you hanging if you get a craving for sweets.
Are you tired of low-quality spirulina supplements? The spirulina used in FUL® sparkling beverages is grown in high-end closed-loop systems that recycle CO2 emissions, giving it increased potency and bioavailability. Try FUL® to fuel your body, enhance your health, and lessen your impact on the environment.
The Green Lab
Where: 32-34 Dale St, M1 1FY.
The Green Lab is not the kind of eatery you go to only to fill your stomach before returning to your everyday activities. In addition to an amazing restaurant, this establishment also has a space called the "Health Lab," where people can take fitness classes, and a "Mixing Club," where people can eat their own custom-made smoothies, wraps, bowls, and other meals. Additionally, each dish's nutritional information is listed in detail on the menu, from the number of calories to the amount of protein. We recommend ordering a Miso & Yuzu Wild Rice dish to start your meal, and don't forget to get the "I've got the power" wellness shot!
Evelyn's Cafe Bar
Where: Smithfield Building, Tib Street, Manchester, M4 1NB
Evelyn's Cafe Bar, which serves fusion cuisine with Middle Eastern, Asian, and Peruvian influences, is an absolute must-try. Despite not being meant to serve exclusively clean and healthy food, the restaurant offers a large selection of vegetarian, vegan, and gluten-free dishes. Evelyn's Cafe Bar serves brunch, dinner, and a special Sunday menu. For brunch enthusiasts, Evelyn's cafe bar offers a superfood bowl with greens, or if you like the traditional fare, order their delectable shakshuka! The dinner menu is mainly influenced by Asian cuisine, so we advise you to try anything made with seafood, such as grilled seabream or Thai green mussels with lemongrass. And if you decide to eat out on a Sunday, Evelyn's restaurant won't let you down with its authentic British fish and chips with a hint of Asian flavour!
Pho
Where: Unit 15, The Corn Exchange, 37 Hanging Ditch, Manchester, M4 3TR
Vietnamese pho, a hearty bowl of soup, rice noodles, and meat that makes the perfect stomach warmer, is certainly something you've grown to love if you enjoy Asian cuisine. That is specifically why married couple Stephen and Juliette Wall opened the Vietnamese eatery "Pho." Along with the well-known soup, they also serve a range of spring and summer rolls, noodles, and warm salads. This restaurant appeals to young people since students enjoy a 15% discount on the full menu, so we definitely recommend you visit it!
Open Kitchen
Where: People's History Museum, Left Bank, M3 3ER
Open Kitchen is a restaurant where the concept is just as important as the delicious food. The restaurant collaborates with a variety of food enterprises to get edible produce that would otherwise go to waste. Here, the idea of sustainability is visible in every way: all takeout containers are fully compostable, restaurant utensils are made from recycled plates, and even the seats you sit on are constructed from plastic rescued from the ocean. If you worry that the food service sector is one of the worst polluters of the environment, Open Kitchen demonstrates that there are sustainable ways to eat delicious cuisine.
Do you want to take advantage of the remarkable health benefits of spirulina but feel turned off by the powder's unpleasant fishy smell? Try FUL® sparkling drinks that are created with spirulina extract to fully prevent any fishy smell! You will taste lime & mint, white peach, or lemon & ginger in its place, and still get all the advantages of this algae.

Australasia
Where: 1 The Avenue, Spinningfields, M3 3AP
Australasia is a restaurant with a strong connection between modern Australia and its cuisine, hidden beneath the heart of Manchester (in a literal sense!). The entire menu is influenced by the Pacific Rim dining customs and the unique flavours of Southeast Asia and Japan. Its inside is decorated in the soothing natural tones of the Pacific Ocean, making it suitable for any occasion. When it comes to events, Fridays and Saturdays are the days when you can spend your evening at the late bar till three in the morning, sipping wine from a sizable wine list and keeping your spirits high with guest DJs. The cost of the main course varies from £18 to £50.
Comptoir Libanais Manchester
Where: Hardman Street, Manchester, Lancs, M3 3HF
Comptoir Libanais is referred to as the "place of colour" for a multitude of reasons, including its colourful interior and the wide range of flavours it offers. This is one of the few places in Manchester where you can find Lebanese food, whether you prefer the traditional falafel or something more upscale like seasoned lamb with mint yoghurt sauce. If you want to taste authentic Lebanese food, bring your buddy and order Mezze for two, a variety of appetisers often served with warm flatbread. If your schedule prevents you from spending much time inside its vibrant restaurant, you may always take away every dish.
Nam 
Where: Unit 2, 33 Blossom St, Ancoats, M4 6AJ
Coming back to Vietnamese food, let's talk about Nam restaurant, whose menu was inspired by the meals that Vietnamese mothers prepared for their children. We can't really disagree with the owners when they say that "Mum knows best" because they serve some of the tastiest Pho, noodles, salads, and other Vietnamese food in town. It goes without saying that the food is of the best quality and is perfect for your body, just like it was at home when your mother prepared it.
Federal Cafe & Bar
Where: 9 Nicholas Croft, Manchester M4 1EY
The owners of Federal Cafe & Bar live by the principle, "COME RAIN OR SHINE, WE OFFER THE CITY'S SUNNIEST WELCOME." We agree that no matter how you're feeling, both the food and ambience here will cheer you up. In case you get a little peckish, you can order a choice of bagels or all-day brunches. We advise you to try a piece of homemade cake with your coffee as well, and don't be afraid to go for a second slice! It is worth noting that the meals are prepared using only the finest, freshest ingredients from carefully selected local vendors.
Firefly
Where: New Bailey, Suite 2, Ground Floor, One, Stanley St, Salford M3 5JL
Firefly is not the kind of eatery you can find just anywhere. When visiting during the day, you'll be astounded by the restaurant's roomy, bright interior and menu options, which range from seared tuna with a sesame crust to Peruvian churrasco chicken. And Firefly is also a great spot to go to for a weekend with family, as they feature a kids' menu with nutritious meal choices and a wide variety of cold-pressed juices. If you go to Firefly in the evening, it is, nevertheless, a very different place. When their swanky cocktail bar opens its doors, the real party starts.
Just picture yourself unwinding beneath a ceiling jungle sparkling with fairy lights, taking in the immersive environment accentuated by DJ sets.
Are you looking for a nutritional boost to help you digest your hearty meal? Consider drinking one of the FUL® sparkling spirulina beverages, which contain spirulina extract that is loaded with antioxidants, calcium, iron, and vitamins C, B1, and B2. Additionally, it's a cool beverage to sip on during sweltering summer days!