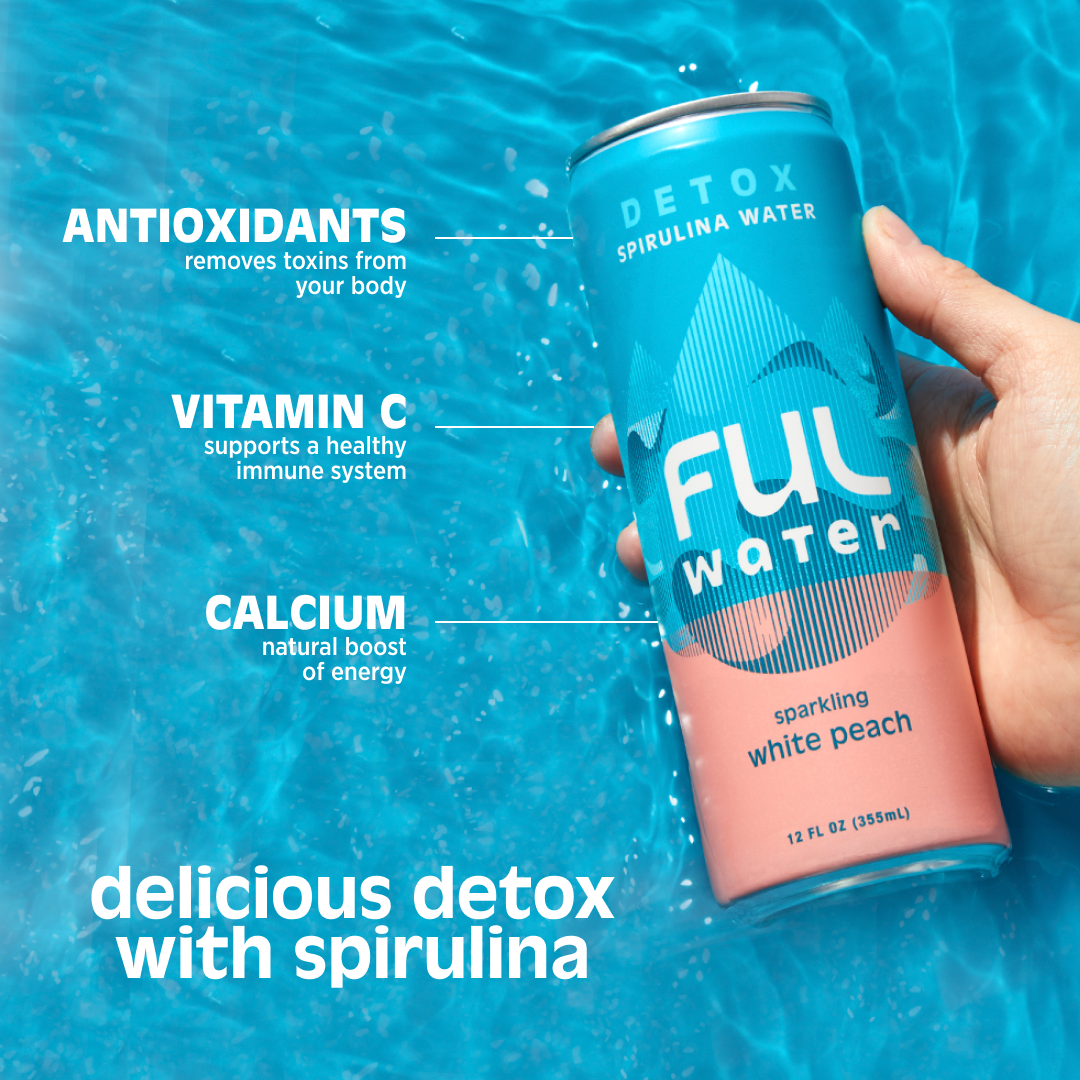 Key points
The best-precooked meal delivery services in Houston are MealPro, Fresh N Lean, Freshly, Promeals, FitChef Texas, HonestEats, Snap Kitchen, and Green Chef. These services use sustainably sourced ingredients and opt for providing high-quality and nutritious meals for you to enjoy as if you were eating at a restaurant.

For customized meals, Home Chef may be the best option for you. You can increase the protein content as well as get rid of ingredients you don't like or can't tolerate. 

If you're looking for the best meal kit delivery services, Blue Apron, Sunbasket, and HelloFresh may be the best for you. Their meals come with easy-to-follow recipe instructions and take less than 40 minutes to cook. 

If you're looking for healthy beverage delivery, try FUL® sparkling spirulina drinks, which taste nothing like spirulina but deliver all of its health benefits.

If you're determined to find the best vegan delivery service, Veestro is a win-win for you. While other meal delivery services have separate vegan and vegetarian meal plans, Veestro is only a plant-based delivery that opts for all-vegan and sustainable meals.
Are you in the market for the best meal delivery service? Or maybe you've caught yourself ordering restaurant take-outs more than you cook at home? Sometimes choosing a place to order your food from may be more overwhelming and time-consuming than actually cooking the meal yourself. Luckily for you, we have assembled a list of the best healthy food and beverage delivery services in Houston. So here are the best places to order your food and drinks from: 
FUL®
Have you ever wondered where to find healthy and refreshing drinks that would make a great soda alternative? Try FUL® sparkling spirulina drinks. This European company makes delicious and healthy sparkling drinks from sustainably sourced spirulina extract. 
Spirulina is the most popular dietary supplement in the world due to its potent antioxidant, anti-inflammatory, and even anti-viral properties. It's considered to be the most nutrient-dense food on the planet, with a high protein, amino acid, and antioxidant content. FUL's® spirulina has superior bioavailability and higher potency than most of the spirulina pills or powders available on the market, and yet it has no trace of spirulina's foul smell and taste. Choose among the variety of refreshing flavors and have these delicious drinks delivered right to your door!
Home Chef 
Home Chef is the most flexible meal delivery service that allows you to swap ingredients and customize every meal you order. With an option to double up proteins to meet your dietary needs, Home Chef is also a family-friendly option that offers up to six servings per meal. The menu includes both 15-Minute Meal Kits for those who are on a tight schedule and a special Culinary Collection with gourmet meals if you have some extra time for cooking. You can select their meals a week ahead or order ready-made meals at Mariano's. 
MealPro
This is another healthy meal delivery company that focuses on providing nutritious and tasty meals. All the meals are cooked by a team of chefs and include only fresh ingredients prepared in a way that preserves their natural flavor and nutrient content. All the meats are 90% lean, and all the seafood is seasonal and sustainably caught. You can also opt for extra protein as well as extra vegetables or go with a no-carb meal. Choose from their a-la-carte menu or fully customize your meal according to your needs.
Blue Apron 
Explore flavors from around the world with Blue Apron with their chef-designed gourmet meals. You get a pre-measured meal kit with step-by-step recipes that take a maximum of 40 minutes to cook. Blue Apron offers regular and vegetarian plans for two or four people and is also great for big families, as you can order up to four servings of each dish. There are diabetes-friendly options as well. All the meals are shipped in eco-friendly recyclable containers, and if you order three meals per week, you get free shipping.
Sunbasket 
One of Sunbasket's goals is eco-friendliness, and the company uses only recyclable packaging and sustainably sourced ingredients. Regardless of what type of diet you follow, Sunbasket has options for all of them: vegan, gluten-free, paleo, keto, dairy-free, diabetes-free, and others. You can also filter the meals by calorie content. Sunbasket makes it easy to discover various flavors from different cuisines, and all the meals take less than 30 minutes to cook. For busy bees, there are options such as one-pot meals, 20-minute recipes, and Fresh & Ready meals.
Fresh N Lean 
Fresh N Lean uses only organic farm-sourced ingredients and provides GMO-free, gluten-free, and dairy-free meals. The menu is abundant, with more than 100 options to choose from weekly, and includes only high-quality protein, healthy fats, and sustainably sourced ingredients. Fresh N Lean has different meal plans to suit different needs and health goals: protein plus, keto, paleo, vegan, whole30, Mediterranean, low carb vegan, and bulk. Every meal comes sealed, and every food box is insulated to preserve freshness and quality.  
Freshly
Explore delicious pre-made meals featured by Freshly. This delivery service aims to provide healthier alternatives to your favorite comfort foods. All the meals are delivered fresh and packaged in microwave-safe containers. All meals are gluten and peanut-free, however, there are not as many vegetarian options. You can order up to 12 single-serving meals per week, and the more you order - the cheaper the price per meal is.
Promeals 
Promeals offers delicious chef-crafted meals with different meal plans to suit your needs and goals. When you order from this service, you can get a prepared meal delivered insulated to your door or shipped via FedEx. It's also suitable for big families, as there is a separate Family Style menu. Promeals are suitable for every diet, and they can meet your needs regardless of your lifestyle and diet preferences. You can choose from low-calorie, high protein, keto, family-friendly, and plant-based plans, or go with their a la carte or custom meal options.
Every Plate 
Every Plate focuses on keeping healthy food simple and affordable, and their meal kits start from just $4.99. You can personalize your order as you like and change both sides and proteins. Every Plate offers one weekly menu with an abundance of tasty meal options. For true Texans, there are spicy dishes as well. Vegetarian and family-friendly plans are also available.
HelloFresh
HelloFresh is one of the most popular meal delivery services in the US that offers tasty meals at affordable prices. Choose from more than 20 delicious meals every week among Vegetarian, Calorie Smart, Pescatarian, Family Friendly, and Quick & Easy plans. All meal kits come with easy recipes and pre-measured ingredients. HelloFresh uses sustainable packaging to minimize the environmental footprint and responsibly sources all the ingredients for you to get the best quality meals.
Yoshi's Kitchen 
Would you like to have someone do all the work for you and save you from hours of cooking and cleaning? Yoshi's kitchen has your back! Just pick one of their meal plans carefully designed by a dietician, and enjoy a healthy and delicious meal. Yoshi's kitchen is dedicated to providing meals that are completely free of gluten, hormones, refined sugars, and antibiotics. Their amazing breakfast, lunch, and dinner options can also be filtered by carb content.  
Veestro 
This plant-based vegan delivery service offers pre-cooked and frozen meals to ensure that the food you eat has all the nutrients preserved. The hardest thing in following a plant-based diet is being on track to consuming enough protein and vitamins. Veestro creates vegan alternatives to everyone's favorite dishes and focuses on using organic ingredients. You can order 10, 20, or 30 frozen meals at once and store them in your freezer or your fridge. There's a special weight-loss plan that is carefully formulated to meet all your needs and support you during your weight-loss journey. Plus, you can always customize the meals by adding more protein or removing allergens.
FitChef Texas 
FitChef Texas is located in Pearland, Texas, and provides weekly menus full of meals from different cuisines. All the ingredients are hand-picked and of high quality. FitChef Texas offers different meal plans to suit your lifestyle and fitness goals, including Fitness & Athletic Performance, Blood Pressure & Inflammation Reduction, Weight Loss, as well as Keto and Paleo options. The meals are crafted with no high fructose corn syrup and contain no GMOs or hydrogenated oils.
HonestEats 
HonestEats is a marketplace that delivers your desired meals to your front porch. They have something for everyone with their wide selection of breakfast, lunch, and dinner. Their Paleo, Ketogenic, and Plant-Based meals are prepared from scratch using only locally sourced organic ingredients. Their meals are 100% gluten-free, processed sugar-free, and preservative-free. If you can't choose between their meal plans, you can always go with the a la carte menu and order individual meals.
Snap Kitchen 
Enjoy chef-crafted gourmet meals from Snap Kitchen. This meal delivery service thrives on high standards and the best ingredients. All the meals are gluten-free and pre-measured to help you be on track with your nutrient intake. Snap Kitchen prepares traditional savory and comfort meals in a healthy and delicious way, keeping them free of artificial sweeteners, hormones, preservatives, and antibiotics. Try their healthy Tacos with Salsa Roja, Chicken Burrito Bowl with Avocado Salsa, Beef Bolognese with Spaghetti Pasta, and many other delicious meals.
Postmates 
Unlike all the other meal delivery services on this list, Postmates is a delivery service that can provide you with any food you want from your favorite restaurant. And it's not only food! Postmates also offers groceries, household products, beauty products, and much more. You can choose from an endless menu of local restaurants and coffee chains on their app and sort the meals by location, cuisine, ingredients, and more using advanced filter options. Postmates also offers an Unlimited plan, which gives you free delivery orderers that total more than $12 as well as extra deals.
Green Chef 
Green Chef caters to people following all types of diets and can make you happy no matter what your preferences are. You can choose from their Keto & Paleo, Plant-Powered for vegans and vegetarians, or Balanced Living Plans and enjoy fully organic and healthy meals. All the orders come in eco-friendly packaging, which lowers the environmental footprint. Overall, Green Chef offers high-quality organic and environmentally-friendly meals at a reasonable price.

FAQs
What is the best prepared meal delivery service in Houston?
Depending on what you're looking for, there are a lot of meal delivery services in Houston you can order from. For ready-made meals, Freshly, Fresh N Lean, Promeals, HonestEats, and Green Chef are the best options. For a strictly vegan delivery service, Veestro is your best option.
What is the most affordable prepared meal delivery service in Houston?
As for now, EveryPlate is the cheapest meal delivery service in Houston, with meal prices starting at $4.99. However, if you're looking for a specific menu or have dietary restrictions, Home Chef and HelloFresh might be better options since they carry different meal plans to fit different lifestyles and needs. Home Chef provides pre-cooked meals starting at $6.99 each, while HelloFresh offers meal kits from $3.99 per serving.
What is the healthiest food delivery service in Houston?
When it comes to meal delivery services, there are a lot of options in Houston to help you maintain a healthy and well-balanced diet. If you want to achieve fitness goals, Sunbasket and Green Chefs are a no-brainer. Services like Fresh N Lean and Promeals also have meal plans customized for specific dietary needs, such as high protein or low-calorie plans. FUL® sparkling spirulina drinks are an excellent healthy beverage delivery option.