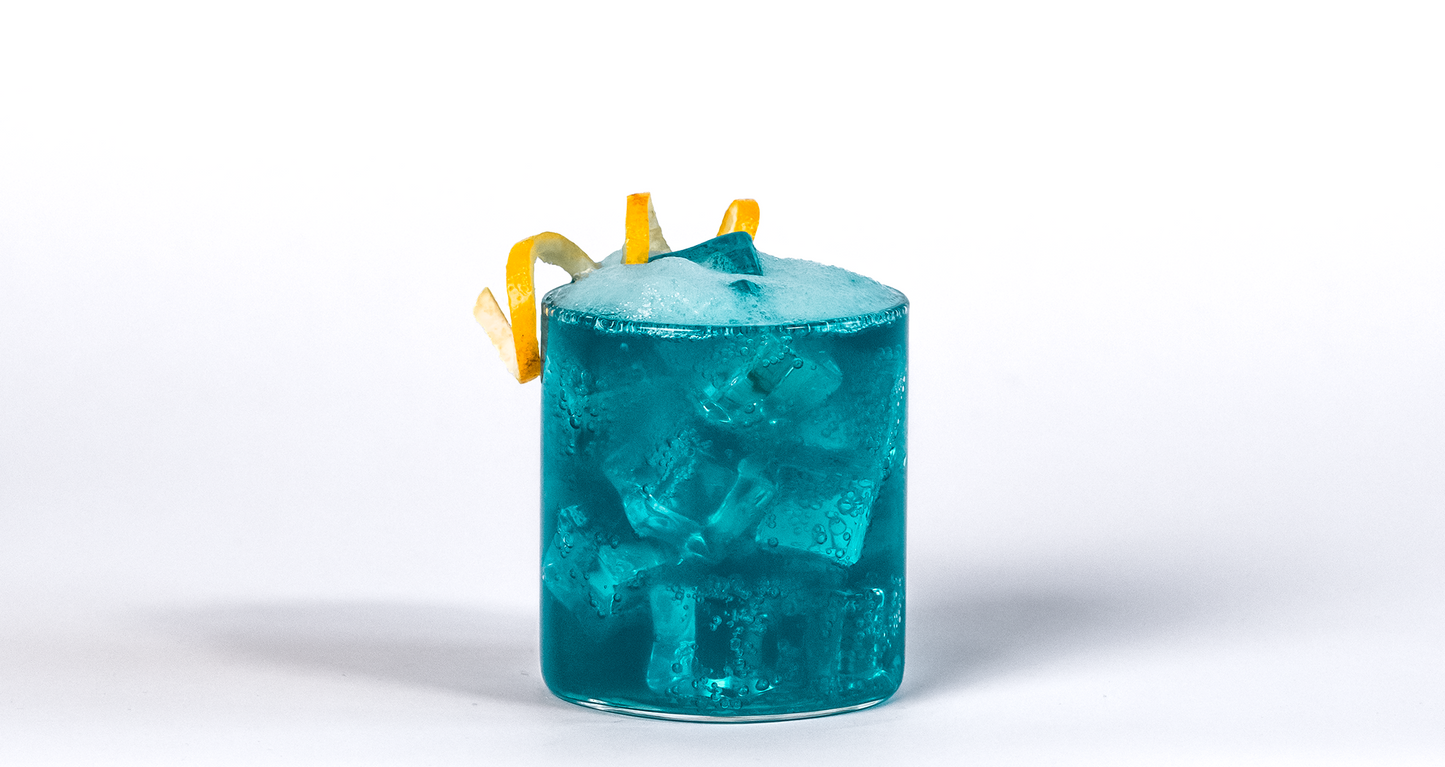 Key points: 
Farmers markets are becoming more popular with people looking for organic and homemade produce. San Diego has a variety of different farmers markets where you can find anything from fresh greens to home-baked sweets and handcrafts.

The best farmers' markets in San Diego open on weekdays are Carlsbad, San Marcos, Escondido, Ocean Beach, Mission Hills, North Park, Pacific Beach, Borrego Springs, La Mesa, Coronado, Lemon Grove, Linda Vista, and Imperial Beach farmers markets.

If you're looking for weekend shopping, check out La Jolla, Del Mar, Leucadia, Little Italy, and Solana Beach farmers markets.

 
Farmers markets are currently at their peak popularity, with more and more people switching to eating healthy and being more conscious about their diets. Like many big cities, San Diego has many places where you can buy high-quality and healthy food directly from the supplier. Whether you're an individual looking to stock up your fridge with sustainable products or a restaurant owner who wants to source affordable, premium-quality produce, we gathered a list of the best farmers markets in San Diego for you to visit. 
1. La Jolla Farmers Market
Located 15 minutes from downtown San Diego, the La Jolla farmers market is one of the most popular markets in the city. Here you can take a walk near beautiful seascapes while shopping for the best quality products. La Jolla is known for its excellent customer service and family-like atmosphere. This market is open from 9 am to 1 pm each Sunday, and there's free parking as well. 
2. Del Mar Farmers Market
Del Mar Farmers Market has been serving their customers since 1986, and it is one of the oldest markets in North County. From the very beginning, this market has focused on supporting local farmers, and today they also donate to nonprofits, including the Del Mar Library and organizations that offer scholarships for farmers.  Here you can find a wide selection of organic and premium quality products, including fruits, vegetables, herbs, and flowers. But there is also an array of stalls with vintage clothing, jewelry, and other things. The market works each Saturday from 1 pm to 4 pm, and there's free parking available in the Civic Center Garage. 
Are you looking for a healthy alternative to juices and carbonated drinks? Say goodbye to high sugar fruit juices and soda and switch to FUL®, a sparkling spirulina drink made with natural spirulina extract.
3. Carlsbad Village Farmers Market
This is a great place to visit on your way home on a Wednesday. Carlsbad village farmers market is open from 2:30 to 7 pm, and there's always something healthy and fresh you can find there. They have everything from freshly baked goods to fermented products and flowers. This market is also popular for a diverse variety of arrangements that you can buy. As for parking, look for free spaces in the Village or in the public parking lots within just 2 blocks of the market. 
4. Leucadia Farmers Market
Leucadia Farmers Market is a family-oriented market with more than 70 vendors. They sell organic and fresh produce, such as local honey, various homemade sauces, vibrant jams, baked goods, and more. Don't forget to check out their seafood and USDA-certified meat. You can shop at this market every Sunday from 10 am to 2 pm.
Try the power of spirulina - infused with the most popular superfood on the planet, FUL® drinks are rich in essential vitamins, minerals, and antioxidants.
5. San Marcos Farmers Market
Here at San Marcos, you can find a variety of delicious and organic products from different vendors, with each offering something new. The market features BomBom Bakehouse, Baba Hummus, Cocina Tamale, and many other stores where you can find everything from homemade pitas to sweets and fresh meat. SMFM is a great place to explore international cuisine in an open-air environment. They offer artisan products as well, including honey, cheeses, spices, teas, and more. San Marcos market works every Tuesday from 3 pm to 7 pm in the spring and summer and from 3 pm to 6 pm in the fall and winter. 
6. Little Italy Farmers Market
You may have heard of this Saturday market with many delicious foods and beverages and more than 200 tents with local vendors. Their weekly market is where you can find fresh olive oil and other essential and/or artisanal products to cook an Italian meal. In addition to fresh ingredients, you can find fresh-baked bread, paninis, and even handmade jewelry in Little Italy. The market is open from 8 am to 2 pm. The only issue is that parking may be difficult on weekends, but this market is totally worth it.
7. Hillcrest Farmers Market
The Hillcrest Farmers Market is not just the original farmer's market in San Diego, but also one of the largest, with about 175 vendors. You'll be surprised by how many vendors offer exquisite international foods and ingredients for you to cook a gourmet meal. Most of the produce is organic, locally sourced, and free of pesticides of any kind. Plus, this market works year-round from 9 am to 2 pm, even on Christmas and New Year's.

Try FUL® today! Discover the power of spirulina and enjoy a healthy, sustainable, and flavorful drink with FUL® sparkling spirulina beverages.
8. Santee 
Santee is the place to go when you need fresh produce. The farmers sell fruits and veggies that are usually harvested less than 24 hours beforehand. Plus, all the products are locally grown, which means that the carbon footprint is minimal. All products are full of flavor, and none of them are artificially "forced" or "restrained" from reaching ripeness. Santee vendors allow you to buy as much or as little as you want, so you are not forced to purchase an entire bag.
9. Solana Beach 
The Solana Beach Farmers Market has been serving their customers for 15 years. It takes place every Sunday from 12 pm to 4 pm except for Easter, July 4th, and Christmas Day. It's been called one of San Diego's "Great Farmers Markets" by San Diego Magazine. Here you can find organic foods from local and certified farmers as well as unique crafts. If you need a lunch stop, there's an open-air Food Court. 
10. Escondido Welk Farmers Market
Escondido works every Monday from 3 pm to 7 pm, so you can start your week by stocking up on fresh and nutritious fruits and vegetables. It's located in Welk Village, which is a bit further than other farmers markets, but you can enjoy a walk amongst the mountains and nature while doing your weekly shopping. 
A multipurpose beverage - whether you need a post-workout drink, a mid-day refreshment, or a powerful immunity booster, FUL® spirulina drinks have got you covered.
11. Ocean Beach Farmers Market
Ocean Beach Farmers Market offers a perfect mix of local music, fresh products, and beach vibe. Open each Wednesday from 2 pm to 8 pm, Ocean Beach is a perfect place to visit after you spend time at the beach. Besides fruits, vegetables, and classic artisan goods, you will find flowers, homemade arts, and food truck-style meals. 
12. Mission Hills Farmers Market
This is a local neighborhood market with a friendly atmosphere where you can choose the best products from a small but curated selection. Around 20 local vendors sell hand-picked and local produce, as well as freshly baked goods here. This is a great place to visit on a Wednesday afternoon, and it's open from 3 pm to 6 pm. 
13. North Park Farmers Market
If you're looking specifically for seafood, North Park Farmers Market is a place for you to visit. Besides the best quality seafood, you will also find cheeses and honey, and don't forget to check their local chef demonstrations. The live music adds a special vibe to this market as you wander between the stalls. The business hours are between 3 pm and 7:30 pm on Thursday. 
Sustainability in a Bottle: Enjoy the health benefits of spirulina extract in a sustainable and eco-friendly package with FUL®.
14. Pacific Beach Farmers Market
This is another farmers market located a few minutes' walk from the beach that you can go by on your way home on Tuesdays. This place is famous for its unique and wide selection of seafood, organic products, and vegan soup. Neighbors love to shop, socialize, and explore this local market. It's also a great small market to visit for those who don't like crowded places. It's open every Tuesday from 2 pm to 6:30 pm.
15. Borrego Springs Farmers' Market
Farms in Borrego Springs are known for their high-quality products despite the hot desert climate of southern California. This open-air market has everything from fruits and veggies to flowers, fresh bread, and local artisan products, as well as some rare locally-grown produce. Their well-known homemade fudge is an absolute must-try. The Borrego Springs Farmers' Market works on Fridays from 8 am to 12:00 pm from November to April.
16. La Mesa Farmers Market
La Mesa Farmers Market specializes in organic produce and provides its customers with high-quality crafts and foods. La Mesa Market also supports sustainable practices and promotes local suppliers. Check their beautiful handmade crafts, flowers, delicious ice cream, and live music all in one place. This market runs on Fridays from 11 am to 1:30 pm.

A Flavorful Experience: FUL® spirulina drinks come in three delicious flavors: Lime & Mint, White Peach, and Lemon & Ginger. Pick your favorite today!
1‍7. 
‍
Coronado 
For Tuesday shopping, head to Coronado farmers market, which works from 2:30 to 6 pm. Enjoy their fresh and locally sourced produce and buy it directly from the farmers. This market is one of the oldest in San Diego County. Even though it's small, it's still worth visiting for fresh berries, artisan cheeses, and more. 
18. Lemon Grove Farmers Market
Like many other small markets, this one has an ambition of becoming a grand one. As for now, besides fresh and nutritious products, they also have vendors like Pizza at the Market and Tortillas de Lola, which are great stops to grab something to eat while you shop. This market is a good place to stock up on everything you need: eggs, greens, baked goods, and even home decorations and jewelry. Lemon Grove also offers unique and custom-made kitchen supplies. It's open every Thursday from 3 pm to 7 pm.
1‍9. Linda Vista 
Linda Vista is a non-profit whose goal is to show the diversity of the historic neighborhood of Linda Vista in San Diego, California. This farmers market hosts farmers and vendors from diverse backgrounds. Here you can find handmade crafts and local foods from different​ small businesses. This is a great place to visit for Thursday shopping. The market is open from 2 pm to 7 pm.
20. Imperial Beach Farmers Market
Imperial Beach is known as one of the most relaxing beach towns in all of Southern California. And that vibe is present at this farmers market as well. You can buy organic fruits and veggies from certified suppliers or grab a bouquet of fresh-cut flowers on your way home. Imperial Beach market has a diverse selection of international foods and artisan delights for you to choose from, including various sauces and jellies. Besides all that, you may also come across unique jewelry, clothing, and candles. The market runs every Thursday from 3 pm to 7 pm.
FAQ
What farmers market is open on weekends in San Diego?
There are quite a few farmers' markets that work on Saturday or Sunday (or both) in San Diego. Weekends are the most comfortable time for shopping, and we recommend checking out La Jolla, Del Mar, Leucadia, Little Italy, and Solana Beach farmers markets.
Does San Diego have farmers markets?
Yes, like large US city, San Diego has a variety of farmers markets. Farmers markets are great for stocking up on seasonal organic produce as well as artisan goods directly from suppliers.
Which is the famous market in San Diego?
San Diago is famous for its numerous farmers' markets. Some of the most popular ones are Ocean Beach, La Jolla, Mission Hills, North Park, Imperial Beach, Little Italy, and La Mesa farmers markets.