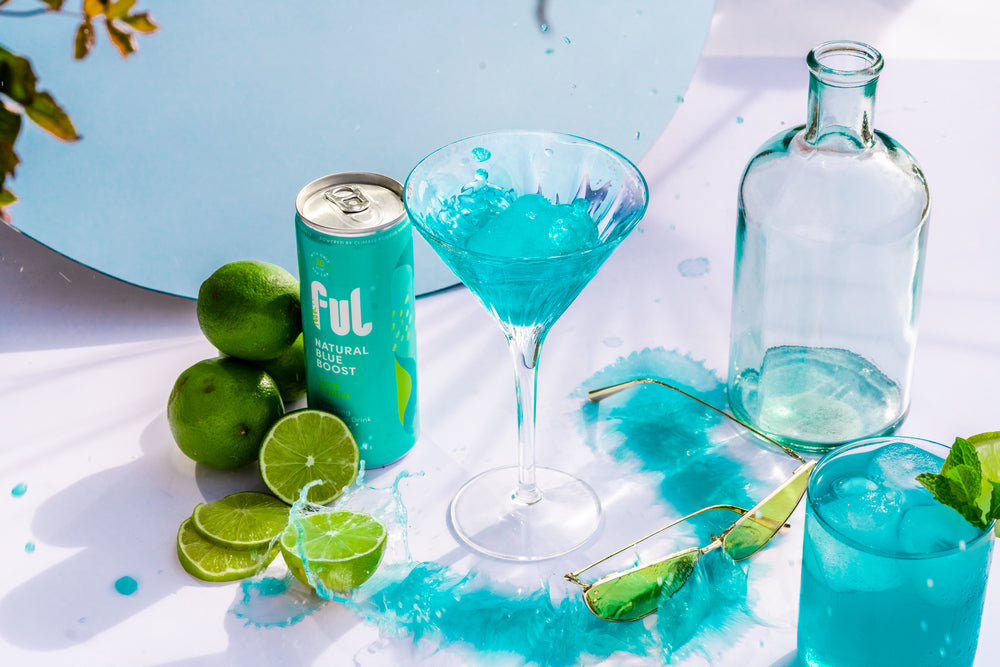 Long hot days filled with carefree laughter, golden sand beneath the feet, a gentle breeze, and warm sunlight - that's what summer is about. As brilliant Jenny Han once said, everything good, everything magical happens between the months of June and August. And that includes picnics as well. It's a crime to miss out on beautiful summer days and a chance to enjoy them with your dearest friends in the midst of nature, making unforgettable memories. 
However, a picnic isn't a picnic without delicious, refreshing, sweet, or bitter drinks that quench your thirst on hot and lazy summer days. What drink to choose is totally up to you: you can opt for some bitter yet refreshing lemonade or a spicy mocktail when planning a picnic in the park, or you may be tempted by a sweet Sangria or a chilled Mojito that will make an outdoor movie night with your friends much more enjoyable. As you can see, the options are countless, which is both incredible and confusing at the same time. If you have a grand picnic party coming up soon and still don't know what drinks to serve, you've come to the right place! We've made a list of the tastiest, most refreshing and creative drinks perfect for summer gatherings to save some of your time and relieve you of all the hassle and stress that comes with planning a picnic.
Best Picnic Drinks
Non-alcoholic picnic beverages
#1 FUL®
Staying healthy and hydrated should always be your top priority, no matter what situation you find yourself in. Whether you're at an exhausting workout session, a summer picnic, or a laid-back evening at home. When one brings up" hydration", the first thought that pops in your head is water, which doesn't exactly sound like the best choice for a picnic. But what if we told you that water isn't the only source of hydration and that we have a much tastier option for you?
FUL® sparkling spirulina drinks are rich in nutrients, minerals, iron, calcium, and vitamins, and they are an awesome and tasty choice for a lazy summer picnic that will not only save you from the heat and dehydration but also do some good to your body since spirulina increases bone density, keeps your body hydrated, and enhances your energy. With a variety of flavours that includes lemon & ginger, white peach, and lime & mint, FUL® has something to offer for everyone! 
Plus, our drinks are very aesthetically pleasing, so they are the perfect option if you're planning on taking pictures or want your picnic to look as stylish as possible. And you won't need to spend any time on making them since the drinks come ready in bottles and cans. Treat yourself to a high-quality, healthy, tasty beverage and enjoy your perfect picnic.
#2 Classic sweet tea with lemon
How about something classy? French baguettes, various types of cheese, fruits, vegetables, chocolates, strawberries (a must-have), and a good old sweet iced lemon tea. Nothing will cool you down better than some iced tea. The recipe? Easy: a bag of your favourite black tea, one large juicy lemon, a glass of water, and a bit of sugar - voila, the perfect iced lemon tea is ready for you to enjoy!
#3 Blueberry & mint iced tea
If classic iced tea is too boring for your taste, we've got a "spicier" alternative for you. Ladies and gentlemen, we give you blueberry & mint iced tea. Easy to make, refreshing and spicy, this drink won't leave anyone indifferent. All you need is half a litre of water, five peppermint tea bags, a handful of blueberries, and a few lemon slices. A little tip: lightly crush some blueberries when steeping the tea. It will make the flavour even more intense. And don't forget to leave a few berries to throw in the pincher and complete the picture!
#4 Pineapple mint iced tea
Still not impressed by iced tea options? Well, this one will change your mind for sure. Sweet but a bit spicy, too, full of mint aroma, this exotic pineapple mint iced tea will be a great, impressive, and tasty addition to your picnic meal. Just one sip will take you to tropical heaven. Before enjoying your tropical iced tea, make sure to shake it up so that the pineapple juice doesn't sit in one place. Mix pineapple juice with premade black tea, add a few springs of fresh mint, and get ready for an incredible journey to a tropical rainforest!
#5 Iced hibiscus tea
That one sounds pretty intriguing, doesn't it? This naturally tart cranberry-like-flavoured drink made from the leaves of dried hibiscus blossoms, honey, and freshly chopped ginger is considered to be a healthy and tasty alternative to juices high in sugar. Hibiscus flowers originally came from West Africa, however, over time, they spread worldwide and became known under different names. In Latin America, these flowers are known as agua de Jamaica, whereas the inhabitants of the Middle East refer to them as chai kujarat or karkadé. In some parts of the world, they are called hibiscus red sorrel. No matter what it's called, one thing is sure: iced hibiscus tea is a delicious escape on a hot summer day.
#6 Peach iced tea
If you're not that into all the abovementioned exotic flavours but instead want to try something refreshing yet fruity, peach iced tea may be the perfect option for you. A few tea bags plus boiled water plus peach syrup plus a few slices of fresh peach equals a tasty beverage for each and every attendant of your picnic.
#7 Summer cup mocktail
Have you ever thought about how summer tastes? Our money is on a fruity mocktail that features a combination of seasonal fruits, berries, as well as lemonade, refreshing cucumber, and fresh mint - all of these flavours just scream summer. Just prepare the drink at home, bottle it up in advance, and enjoy a refreshing and delicious summer beverage.
#8 Raspberry and elderflower mocktail bottles
Feel like spicing up your regular mocktail lineup? How about an elderflower cordial-based mocktail? Sounds like fun! You could say the combination of flavours in this beverage is absolutely mind-blowing: bitter citrus, cooling mint, and floral yet delicate elderflower. That's a mocktail you won't be able to resist. 
#9 Refreshing summer cordials
Fancy something fruity with a hint of herbs or maybe even vegetables? Then we might have an answer for you. Sweet or bitter, spicy or light, fruity or herbal - there are so many options! You can sip cordials straight without mixing them with anything, but we also suggest combining them with your favourite spritzes or soft drinks to spice up their taste!
#10 Country thyme lemonade
Looking for a break from all these fancy, exotic, and unusual drinks? We give you a classy, even old-school, Southern lemonade. The recipe is quite easy, all you need to do is make some thyme-flavoured simple syrup and mix it with some homemade lemonade. Simple but elegant at the same time. Everyone will be green with envy once they see that bright yellow liquid in your cup!
#11 Hibiscus, pomegranate, and rose shrub
And we're back with some more fascinating and exotic drinks! This time we would like you to meet our sweet and mildly acidic rose shrub mixed with hibiscus and pomegranate. It might taste like a cordial, but don't be fooled, this sparkling shrub is one of its kind. This is exactly the drink to make if you strive to impress your picnic buddies.
#12 Classic Arnold Palmer
In such a short time, you've learned quite a lot: you got the cordials down, got acquainted with shrubs, mastered mocktails, and reviewed classic drinks. But how about something that has double the class? All you need to do is mix lemonade with tea. But the trick is to find the right balance that works just perfectly for you. And, by the way, Arnold Palmer also has a dirty little secret: it tastes great when mixed with vodka or a little orange liqueur.
Alcoholic beverages
#13 Strawberry mojito
Let's follow the tradition and start with something classy, shall we? And what could be more classy than a refreshing bubbly mojito that would soothe all the worries away? Delicate lime tastes perfectly balanced with bitter mint and a hint of rum. Too boring for you? Add some sweet strawberries to jazz up the classy mojito. Still not impressed? Add some other berries as well! Create your own perfect and delicious beverage. And don't forget about sparkling water!
#14 Classic red sangria
This exquisite red wine cocktail with the full mouthfeel of sweet-tart oranges and a bit of sparkling water is right at home on the list of our personal favourite alcoholic picnic beverages. There is nothing better than to sit on a green river bank surrounded by tall trees, a delicate breeze blowing through your hair, while you're sipping on a divine red sangria. 
#15 White wine sangria
And how about some change for once? Sangria is always sangria, even if it's made from rich and sweet white wine, seasonal fruits or berries, and delicate elderflowers.
#16 Summer punch
We've got a small riddle for you: it looks like sunshine in a glass, has the mouthfeel of citrus, and is light and refreshing, but it's not lemonade. Do you have your answer? That's right, you've guessed correctly, it's an impeccable summer punch made from a combination of lemon, elderflower, apple juice, and a glug of velvety champagne that will have playful bubbles bursting on your tongue.
#17 Rumberry punch
This unusual combination of sharp but sweet cranberry juice, bitter ginger ale, and dark, smoky, sweet-flavoured rum deserves its own award. Its bold taste overwhelms your body, easing it into the drinks' relaxing embrace both on hot and sunny and rainy summer days.
#18 Homemade ginger beer
And now, we would like to introduce you to yet another awesome drink to quench your thirst on a picnic. Made of ginger cordial and bubbly soda water, ginger beer is a great way to spice up your outdoor trip.
#19 Beergaritas
Want to impress your guest with a very simple yet delicious summer beverage using a minimum of ingredients? The beergaritas are at your service. You'll need only three ingredients: tequila, Mexican lager, and frozen limeade concentrate. Simply put each item in the cooler separately, grab a pitcher on your way to a picnic, and combine the ingredients once you're there. Once your guests try these delicious beergaritas, they won't be able to stop themselves from coming back for one more.
#20 Elderflower & cucumber G&T
How about a classic gin and tonic combination with a new twist of elderflower cordial and cucumber strips? Sounds refreshing, light, tasty, and simple, doesn't it? All you have to do is mix these ingredients, and you're free to enjoy the beverage with your loved ones.
#21 Coconut & pineapple cooler
Sweet and bitter at the same time, the coconut and pineapple cooler is sure to become your favourite picnic treat. This easy summer beverage will take only a few minutes to prepare. Blend some gin, coconut rum, chunks of fresh watermelon, and pineapple juice. Then pour the drink into a jam jar with a screw-top lid, and enjoy this delicious beverage while resting in the sun with your friends.
#22 The Bad Witch
Feeling like trying something stronger than a regular light lemonade? In that case, we would like to introduce you to the Bad Witch! Wheated bourbon whiskey, spicy yellow Chartreuse, sweet honey syrup, acidic fresh lime juice, and just a pinch of salt- that's all it takes to make the perfect Bad Which! So grab your Bad Which, jump on your favourite broomstick, and head to the wildest summer party there is!
#23 Maple bourbon smash
Don't fancy all these sparkly cocktails? Then this herbal and gloriously balanced maple bourbon smash is exactly what you need. The preparation will only take you 15 minutes, and the ingredients list is also quite simple. All you need is some good-quality maple syrup, some sage leaves, and a few fresh lemons. Mix everything together, then add ice, your favourite bourbon and freshly squeezed lemon juice, and shake it all up before pouring it into glasses. Voila, the drink of your dreams is finally ready.
#24 English garden cocktail
This light, delicious, and typically British cocktail is likely to please all of your guests and become at any gathering, regardless of the venue, weather, or time of the year. Now, let's get to the most important part: the recipe. The preparation is surprisingly easy: all you need is a simple mixture of gin, apple juice, and elderflower cordial. This blend of ingredients makes this cocktail tart and refreshing with just a hint of alcohol at the same time. To make the beverage even more attractive and refreshing, add cucumber and mint as garnish.
#25 Olive summer cup
This homemade Pimm's is your ideal saviour from the unbearable summer heat. It's easy to make, and you probably already have all the components in your pantry. When you're ready to make this summer beverage, combine gin, vermouth, Cointreau, and a splash of lemonade to top it off.
#26 Jug cocktails
These fantastic alcoholic batch cocktails, ranging from spicy margaritas, raspberry frosé, and Jamaican rum punch to mezcal and kombucha cooler, will be a great addition to your picnic feast for all your guests. Don't worry, everyone will get a chance to enjoy these heavenly beverages.
Final Thoughts
Summer is the time for vacations, friends, and picnics. And it's impossible to imagine a picnic without delicious, refreshing, sweet, and bitter drinks that help you to cool down during a particularly hot day. So what are you waiting for? Your perfect beverage is right here on our list!
Don't forget to try our wholesome, environmentally friendly FUL® sparkling spirulina drinks which are rich in a variety of minerals and nutrients. If you're looking for a delicious and healthy bottled beverage to bring to a picnic, FUL® is a great option. Whether you're buying it for yourself or your kids, FUL® is a tasty and safe source of spirulina. Try FUL® right now and get 15% off your first order!
FAQ
Which is the best summer drink?
There are plenty of great drinks that will be the perfect fit for a picnic. Some of the best options are FUL® sparkling spirulina drinks, classic sweet tea with lemon, blueberry & mint iced tea, pineapple mint iced tea, iced hibiscus tea, peach iced tea, summer cup mocktail, raspberry and elderflower mocktail bottles, refreshing summer cordials, country thyme lemonade, hibiscus, pomegranate, and rose shrub, classic Arnold Palmer, strawberry mojito, classic red sangria, white wine sangria, summer punch, rumberry punch, homemade ginger beer, beergaritas, elderflower & cucumber G&T, coconut & pineapple cooler, the Bad Witch, maple bourbon smash, English garden cocktail, olive summer cup, and jug cocktails.
How should you store drinks for a picnic?
1. Before you head to a picnic, put your drinks in the refrigerator for at least 24 hours. 2. On your way out, put the drinks into a cooler or a cooler bag to keep the beverages cold. 3. Make sure to place the bottles or cans close together to reduce the surface area so your beverages stay colder longer.
What should I bring to a boozy picnic?
Don't forget to make a list of things you'll need on your picnic to ensure that you remember to pack everything. For example, you will definitely need some water, cocktails (or ingredients to make the cocktails of your choice), ice, cocktail garnishes, snacks, and cut fruit.